Check out below 10 world's most wicked children in history:
1. Jon Venables & Robert Thompson
On Friday, 12 February 1993, 10-year-old boys, Robert Thompson and Jon Venables, abducted, tortured and murdered the toddler, James Patrick Bulger, a 2-year-old boy from Kirkby , Merseyside, England.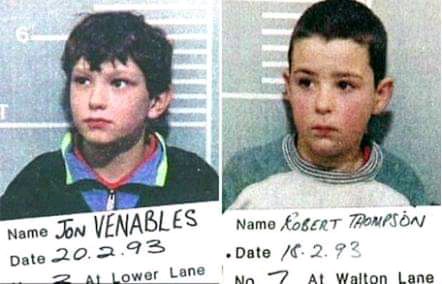 Bulger was led away from the New Strand Shopping Centre in Bootle as his mother had taken her eyes off him momentarily. His mutilated body was found on a railway line 2.5 miles (4 km) away in Walton, Liverpool , two days after his abduction. Thompson and Venables were charged on 20 February 1993 with Bulger's abduction and murder.
View pictures in App save up to 80% data.
They were found guilty on 24 November 1993, making them the youngest convicted murderers in modern British history. They were sentenced to detention during Her Majesty's pleasure until a Parole Board decision in June 2001 recommended their release on a lifelong licence aged 18. In 2010, Venables was sent to prison for breaching the terms of his licence, and was released on parole again in 2013. In November 2017, Venables was again sent to prison for possessing child abuse images on his computer.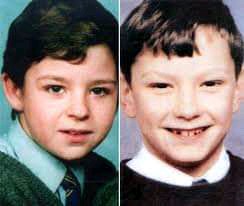 The Bulger case has prompted widespread debate on the issue of how to handle young offenders when they are sentenced or released from custody.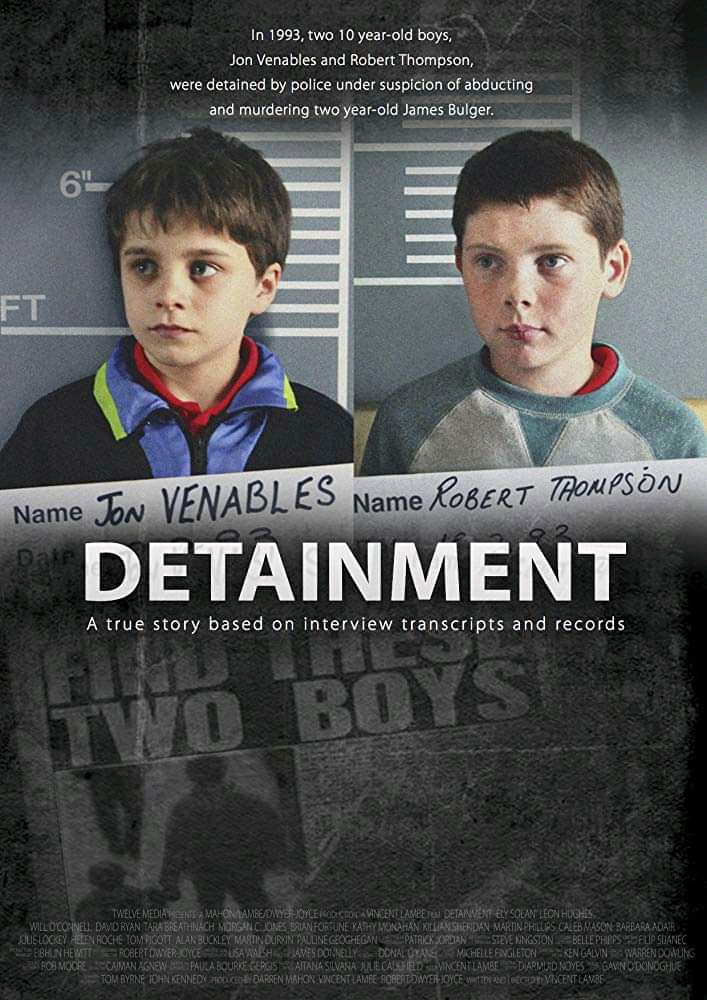 2. Alyssa Bustamante
Alyssa Bustamante is a young American girl convicted of a murder at the tender age of 15.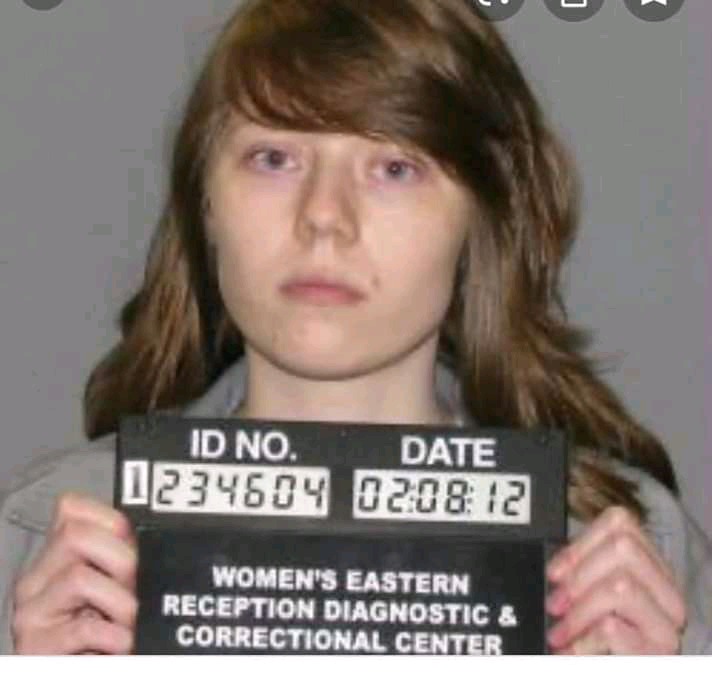 More shocking was the age of her victim, her neighbour Elizabeth Olten, who was just 9 years old at the time of her murder. Alyssa was born and brought up in Cole, Missouri. She was born to her parents when they were young and drug addicts. They never looked after her and Alyssa was brought up by her grandparents. Her father spent most of his time in jail while his mother was an avid alcoholic. The traumatic family background and childhood left a long lasting impression on Alyssa's psyche and she grew up to become a psychotic young girl. Ever since she was old enough to know what the word 'suicide' meant, she had tried to kill herself. Apart from that, she also tried to harm herself on many occasions by slicing her wrists and was on the depression pills. On October 21, 2009, Alyssa took her neighbour Elizabeth to the woods, strangled her, cut her throat and dug the body in the ground. She was subsequently subjected to 35 years in prison.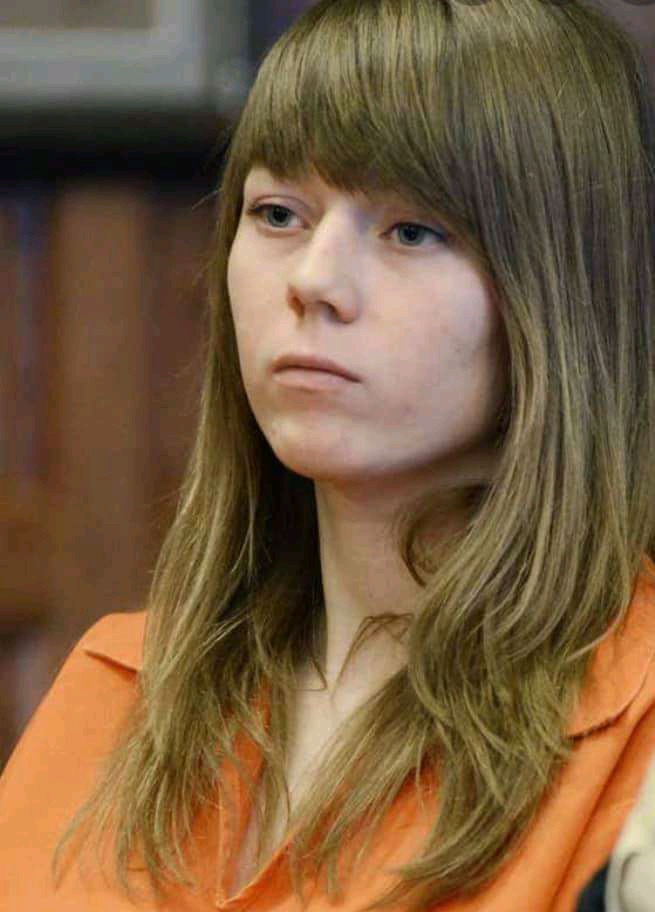 3. Mary Bell
Mary Flora Bell, born 26 May 1957, is an English woman who, as a child aged 10–11 in 1968, strangled two young boys to death in Scotswood, a district in the West End of Newcastle upon Tyne.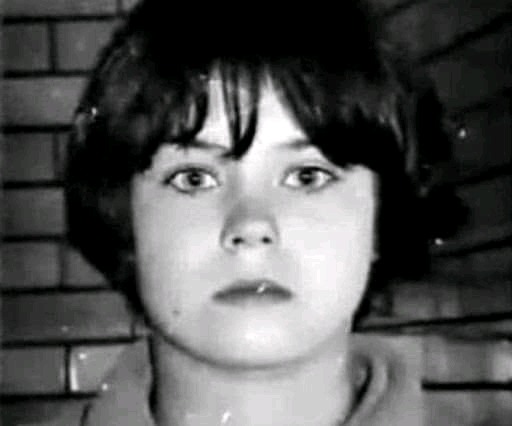 She was convicted in December 1968 of the manslaughter of Martin Brown (aged 4) and Brian Howe (aged 3). Since her release from prison in 1980, she has lived under a series of pseudonyms. Her identity has been protected by a court order , which has also been extended to protect the identity of her daughter. In 1998, Bell collaborated with Gitta Sereny on an account of her life, in which she details the abuse she suffered as a child at the hands of her prostitute mother and her clients.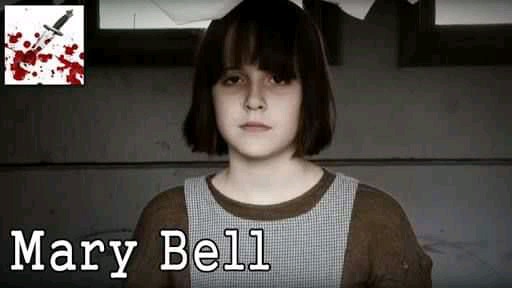 4. Bryan & David Freeman
Bryan and David Freeman would murder their entire family while they were still teenagers.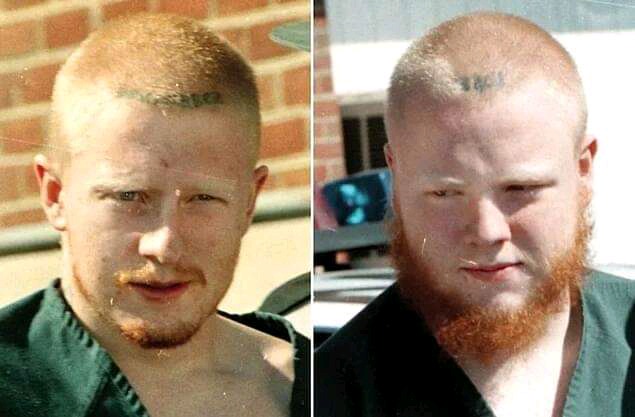 According to court documents Bryan and David Freeman were self proclaimed neo Nazi's and decided their parents Jehovah Witness beliefs were not to their liking. With their cousin Nelson Birdwell would murder their parents and their younger brother. The teen killers were convicted of double murder, they were not charged with the murder of their younger brother, and were sentenced to life in prison without parole.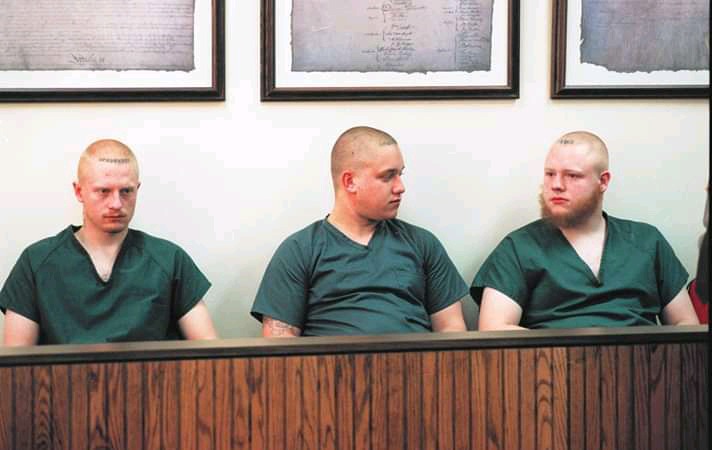 5. Lionel Tate
Lionel Alexander Tate, born January 30, 1987, is the youngest American citizen ever sentenced to life imprisonment without the possibility of parole.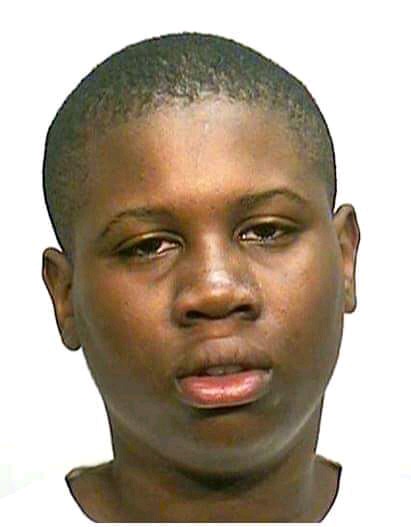 .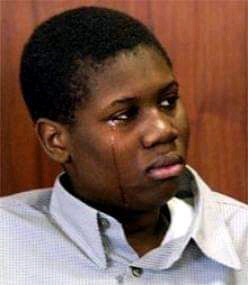 In January 2001, when Tate was 13, he was convicted of first-degree murder for the 1999 battering death of six-year-old Tiffany Eunick in Broward County, Florida.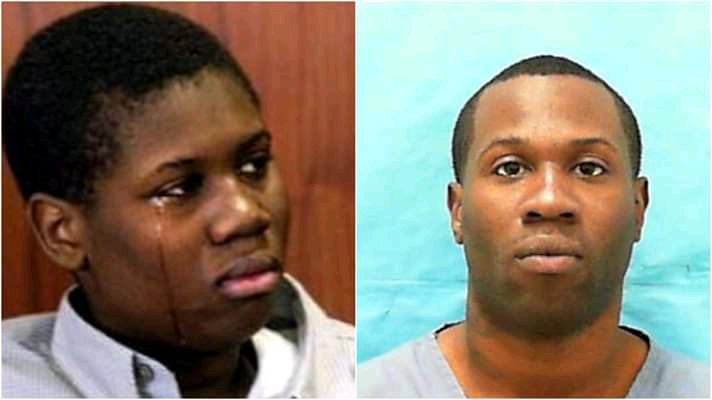 V
6. Eric Smith
On July 28, 1999, Tate was left alone with Eunick, who was being babysat by Tate's mother, Kathleen Grossett-Tate. While the children were downstairs playing, Tate's mother called to them to be quiet. Tate came up 45 minutes later to say that Eunick was not breathing. He said that while they were wrestling, he had her in a headlock and the child's head hit a table. Although this was considered by some to be an accident, this was acknowledged as murder.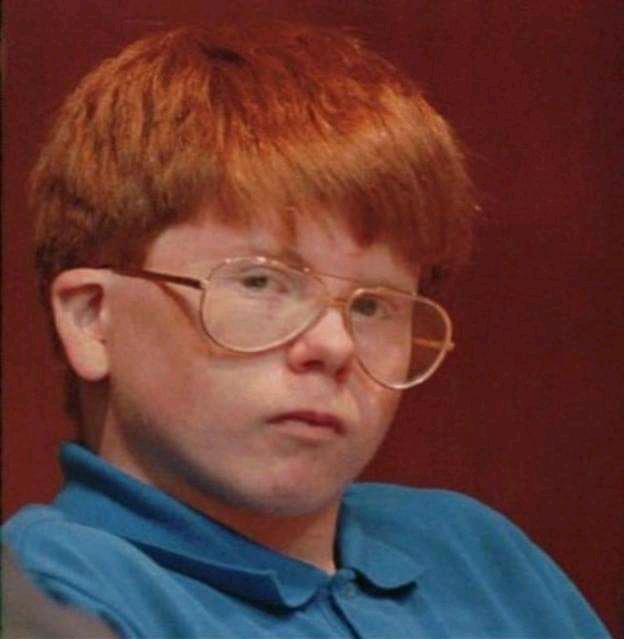 Tate was convicted of killing Eunick by stomping on her so forcefully that her liver was lacerated. Her legs, feet, and neck all had serious bruises; an example of the amount of force used on her was similar to bruises from a speeding car. Her other injuries included a fractured skull, fractured rib, and swollen brain. These injuries were characterized by the prosecution as "similar to those she would have sustained by falling from a three-story building." In sentencing Tate to life imprisonment, Judge Joel T. Lazarus of Broward County Circuit Court said that "The acts of Lionel Tate were not the playful acts of a child. The acts of Lionel Tate were cold, callous and indescribably cruel."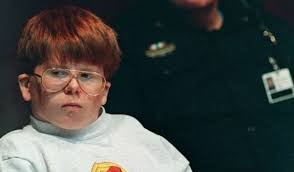 Florida Statutes required the jury to convict Tate of first-degree murder even if the jury did not believe that he intended to kill or injure anyone—all that was required was that Tate knowingly abused another child who died as a result, as any intentional act that could reasonably be expected to result in physical injury to a child is child abuse per Florida statutes. The rule for such convictions is known as the felony murder rule . The sufficient conditions of the felony murder rule were listed by the judge Joel T. Lazarus during sentencing. Therefore, Tate was sentenced to life in prison without the prosecution having to prove that he intended to kill or injure, or realized that his acts are likely to kill or injure, or even that a typical child of his age would or should realize this.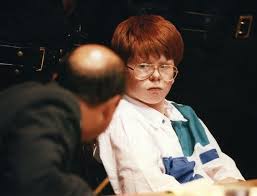 Critics, such as the various groups listed in the Amicus Brief attached to Tate's appeal, assert that convicting preteen children of 1st-degree murder without having to prove these children intended any harm, not to mention serious injury or death, is unacceptable.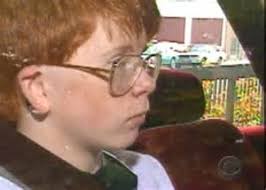 The sentence was controversial because Tate was 12 years old at the time of the murder, and his victim was 6. He was the youngest person in modern US history to be sentenced to life imprisonment, bringing broad criticism on the treatment of juvenile offenders in the justice system of the state of Florida.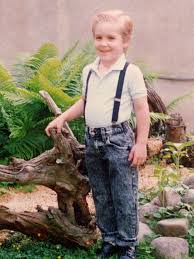 After the conviction, the prosecution openly joined Tate's plea for leniency in sentencing and even offered to help in his appeal. The trial judge criticized the prosecution for compromising the integrity of the adversarial system , and said that if the prosecution felt that life imprisonment was not warranted, they should not have charged him with murder in the first place.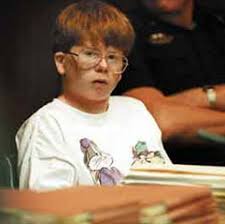 In January 2004, a state appeals court overturned his conviction on the basis that his mental competency had not been evaluated before trial. This opened the way for Tate to accept the same plea deal he originally turned down, and he was released on one year's house arrest and 10 years' probation.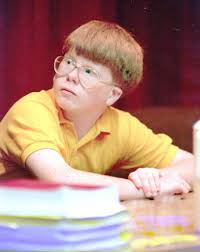 On September 3, 2004, Tate was detained and held in prison for violating the terms of his house arrest when he was found out of his house and carrying an eight-inch knife.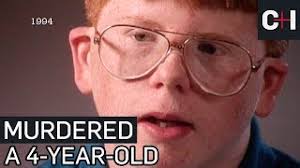 On May 23, 2005, Tate was charged with armed burglary with battery, armed robbery, and violation of probation , the Broward County Sheriff's Office said.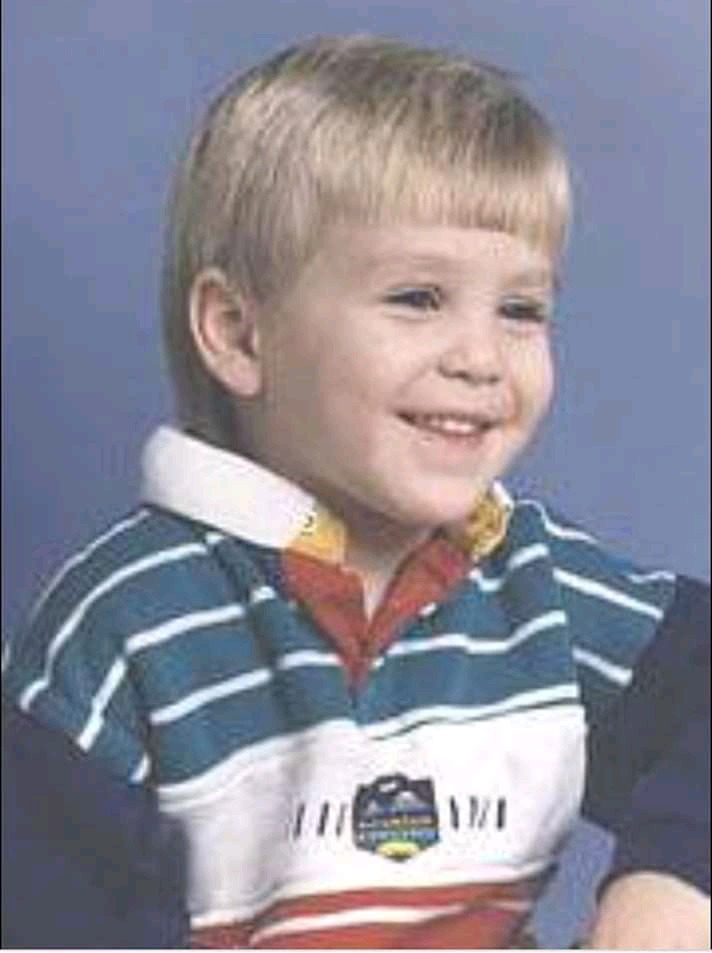 Tate threatened Domino's Pizza deliveryman Walter Ernest Gallardo with a handgun outside a friend's apartment after phoning in an order. Gallardo dropped the four pizzas and fled the scene. Tate then re-entered the apartment, assaulting the occupant who did not want Tate inside.
Gallardo called 911 upon reaching the Domino's store and returned to identify Tate, the sheriff's office said in a statement, but no gun was recovered.
On March 1, 2006, Tate accepted a plea bargain and was to be sentenced to 30 years' imprisonment in a sentencing hearing in April 2006. Tate admitted that he had violated probation by possessing a gun during the May 23 violent robbery, but he has refused to answer questions about where he got and later disposed of the gun. He was allowed to withdraw his guilty plea for robbery but was finally sentenced to 30 years in prison on May 18, 2006 for violating probation. On October 24, 2007, Florida's 4th District Court of Appeal upheld that sentence.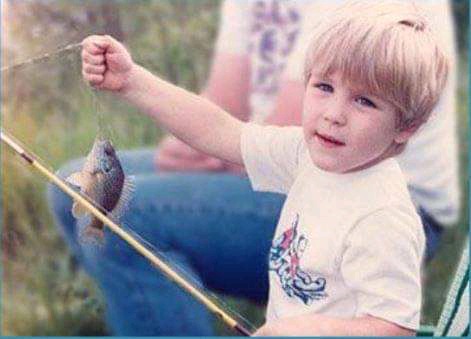 On February 19, 2008, Tate pleaded no contest to the robbery and was sentenced to 10 years in state prison. The sentence will run concurrently with his 30-year sentence for violating his probation. Tate is currently imprisoned in the Charlotte Correctional Institution .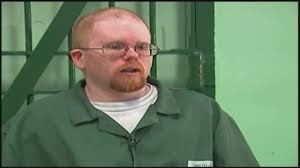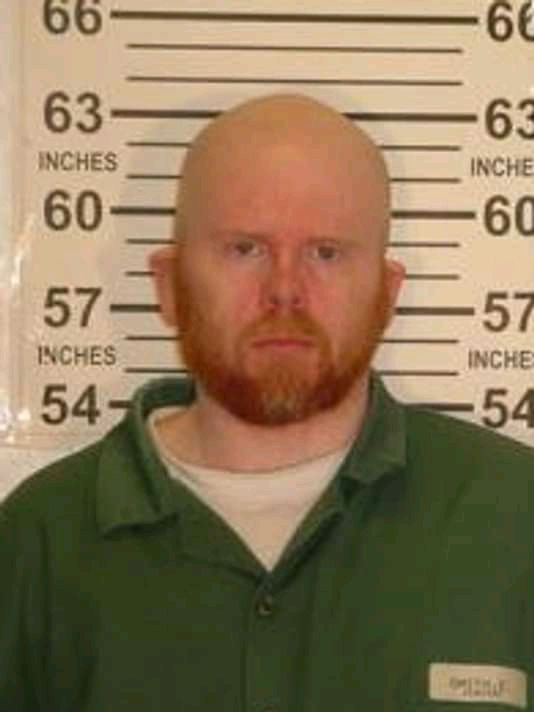 data.
7. Joshua Phillips
Joshua Phillips was born on March 17th in 1984. He lived in Florida with his parents, afraid of his own father. Something he admitted in an interview while in prison. His father apparently had a severe temper affecting both Phillips and his mother. Once, he even saw his father punch through a wall.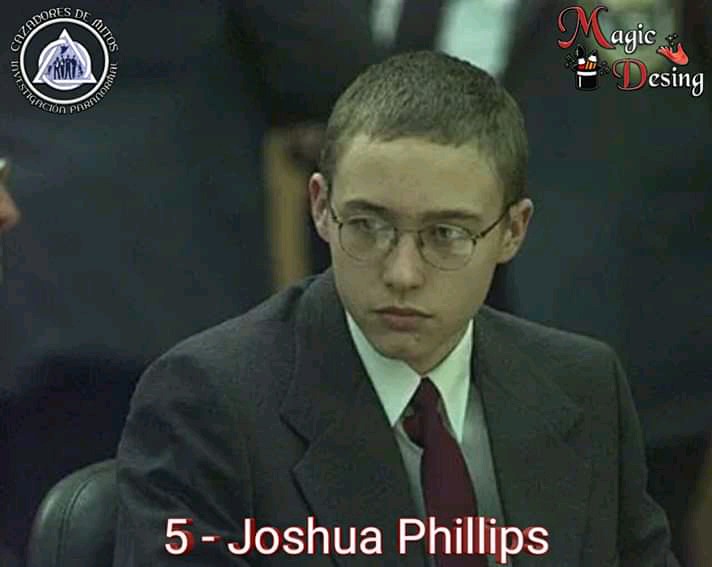 On November 3rd in 1998 his eight-year-old neighbor Maddie Clifton disappeared. Maddie was eight years old and was suspected of having gone missing at around five PM.
The first suspect officers arrested was a different neighbor who had already been involved in sexual assault cases fifteen or twenty years before. The charges were dropped, despite a failed polygraph test because his alibi was solid.
Eventually, the police had no choice but to drop the investigation around Maddie because they had no leads. This did not deter the four hundred some volunteers who were searching for the young girl. The volunteers, one of which was Phillips, posted flyers and canvassed.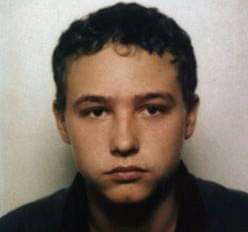 A reward for fifty thousand dollars was offered to anyone who could provide the whereabouts of Maddie, and when that didn't work the reward money was raised to a hundred thousand dollars.
The FBI became involved when the local police were unable to turn up any evidence.
A week after Maddie's disappearance Phillips's mother went into his room to tidy up, but she noticed an odd smell. She then noticed that the waterbed her son slept on appeared to be leaking. When she investigated further she was met by the sight of Maddie's dead body.
Understandably horrified she fled from the house and got the police who were across the street at Maddie's home. The body had been smashed with a baseball bat and stabbed eleven times.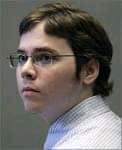 When questioned as to why he would hurt Maddie, Phillips explained that they had been playing when he accidentally hit her with a baseball. The ball had hit her in the eye and started bleeding. She, unsurprisingly, began to scream and cry due to the pain.
Phillips was apparently so terrified of what his father's reaction might be that he took her into his home, up to his room, and hit her with the bat to make her stop crying. When that didn't work he resorted to stabbing her to ensure she was dead before stuffing her beneath his bed.
The fourteen-year-old was tried as an adult and sentenced to life in prison in 1999.
In June of 2017, Phillips was allowed to undergo sentencing once more, thanks to a Supreme Court decision in 2012 deciding that it was unconstitutional to sentence a juvenile without the chance of parole.
Before the resentencing hearing, Phillips said he would like a second chance, but was uncertain as to whether he deserved one. Going as far as to say, "Maybe I deserve to die in prison."
Phillips was sentenced to life in prison a second time. In 2023 Phillips will again be eligible for a resentencing trial– twenty-five years since the crime.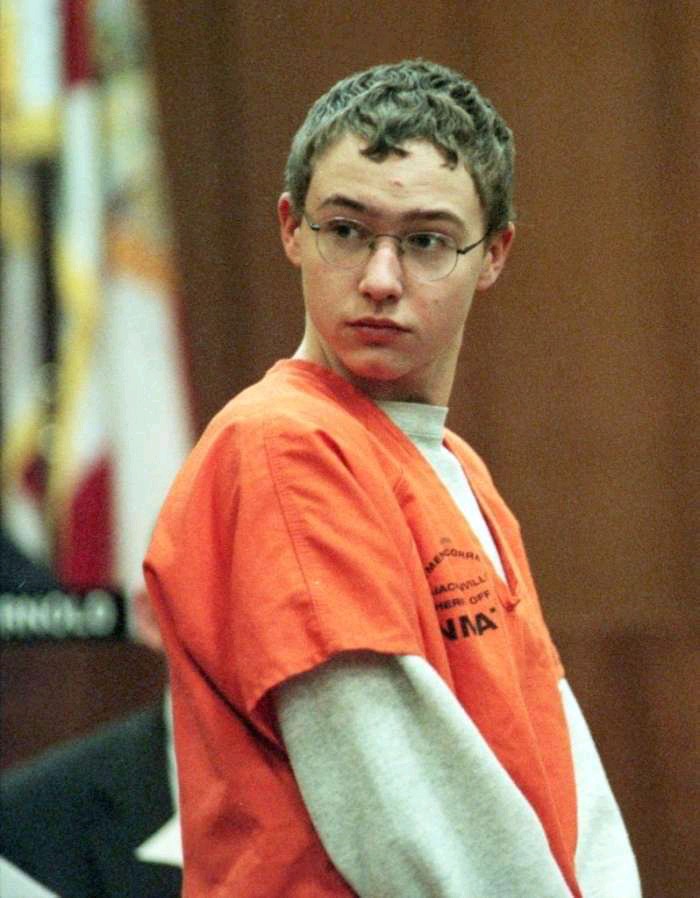 8. Graham Young
Graham Frederick Young, 7 September 1947 – 21 August 1990, best known as the Teacup Poisoner and later the St. Albans Poisoner , was an English serial killer who used poison to kill his victims.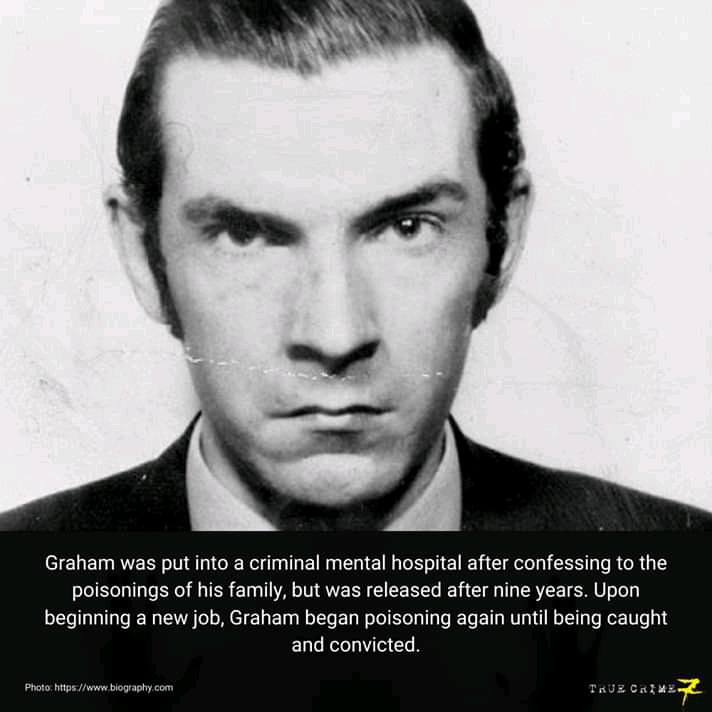 He was sent to Broadmoor Hospital in 1962 after poisoning several members of his family and killing his stepmother. In 1971, when he was released, he went on to poison seven more people and kill two. He was then sent to HMP Parkhurst where he died of a heart attack in 1990.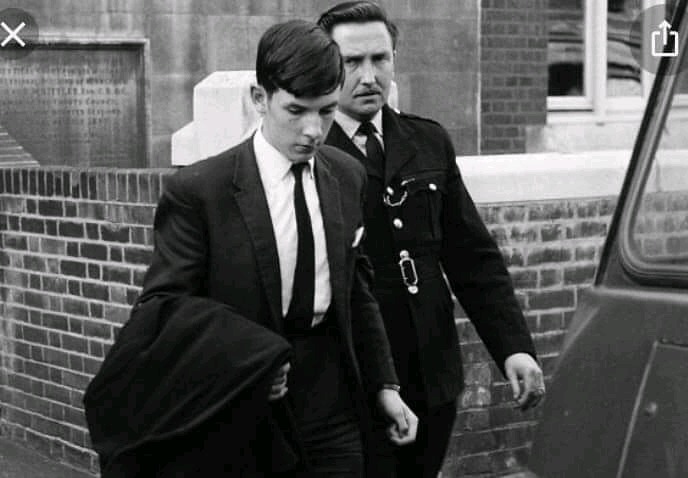 9. Willie Bosket
William James Bosket Jr., born December 9, 1962, is an American convicted murderer , whose numerous crimes committed while he was still a minor led to a change in New York state law, so that juveniles as young as 13 could be tried as an adult for murder and would face the same penalties. He has been in either prison or reformatories for all but 18 months since 1971, and has spent all but 100 days of his adult life in custody. He is currently serving a sentence of 82 years to life at Five Points Correctional Facility.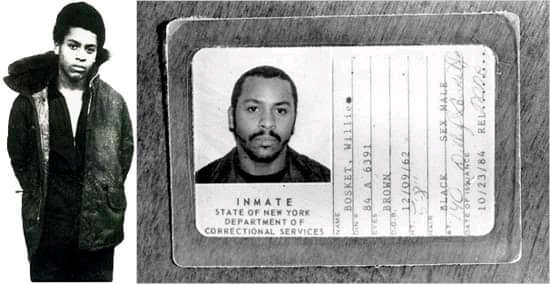 10. Craig Price
Craig Chandler Price, born October 11, 1973, is an American serial killer who committed his crimes in Warwick, Rhode Island between the ages of 13 and 15. He was arrested in 1989 for four murders committed in his neighborhood: a woman and her two daughters that year, and the murder of another woman two years earlier. He had an existing criminal record for petty theft.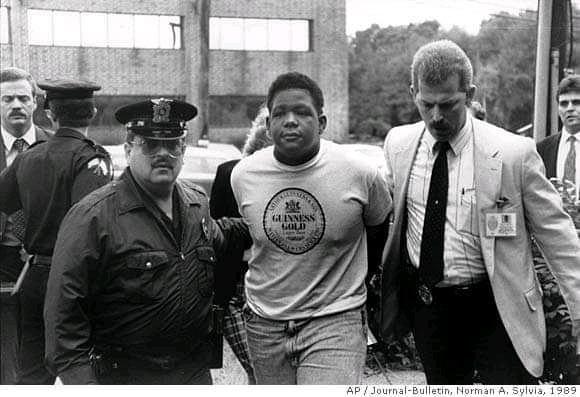 Price calmly confessed to his crimes after he was discovered. He was arrested a month before his 16th birthday and was tried and convicted as a minor. By law, this meant that he would be released and his criminal records sealed as soon as he turned 21, and Price bragged that he would "make history" when he was released. The case led to changes in state law to allow juveniles to be tried as adults for serious crimes, but these could not be applied retroactively to Price. Rhode Island residents formed the group Citizens Opposed to the Release of Craig Price to lobby for his continued imprisonment, due to the brutality of his crimes and the opinion of state psychologists that he was a poor candidate for rehabilitation.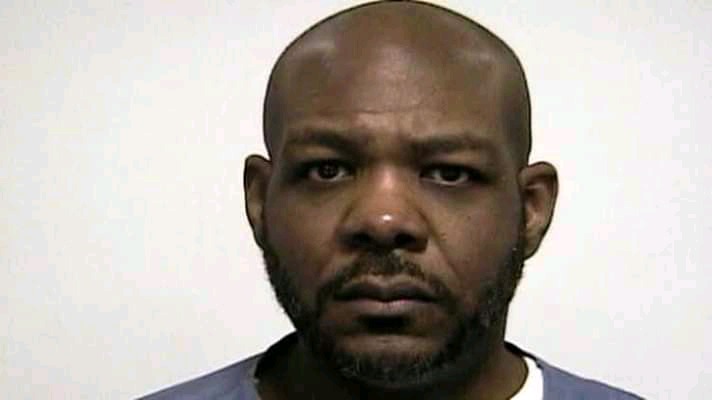 During his incarceration, Price has been charged with a number of additional crimes, including criminal contempt for refusing a psychological evaluation, extortion for threatening a corrections officer, assault, and violation of probation for fights while in prison. He was sentenced to an additional 10–25 years, depending on his cooperation with treatment.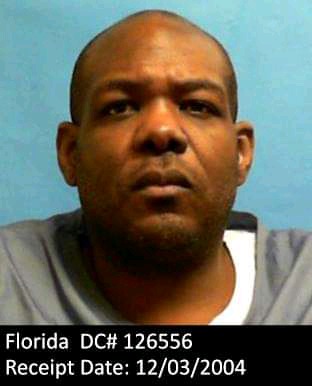 Price committed his first murder at the age of 13 in Warwick, Rhode Island on the night of July 27, 1987. Price broke into a home that was only two houses away from his own whereupon he took a knife from the kitchen and stabbed 27 year old Rebecca Spencer 58 times, killing her.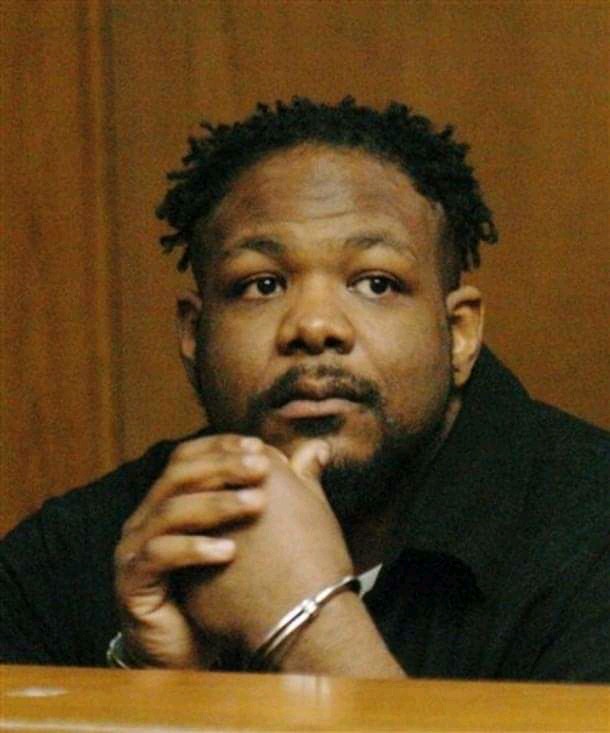 A little over two years later Price was a 15 year old freshman in high school when he murdered three other neighbors on September 1, 1989. Price, high on marijuana and LSD, stabbed 39 year old Joan Heaton 57 times, her 10 year old daughter Jennifer 62 times, and crushed the skull of Heaton's 8 year old daughter Melissa, and inflicted 30 stab wounds. The stabbings were so brutal that the handles broke off the knives he used, with the blades staying inside the bodies of the victims. At the time, the brutality of the murders was mostly unknown due to Price's sealed records. According to law-enforcement officials, Price had no remorse when confessing to the crimes.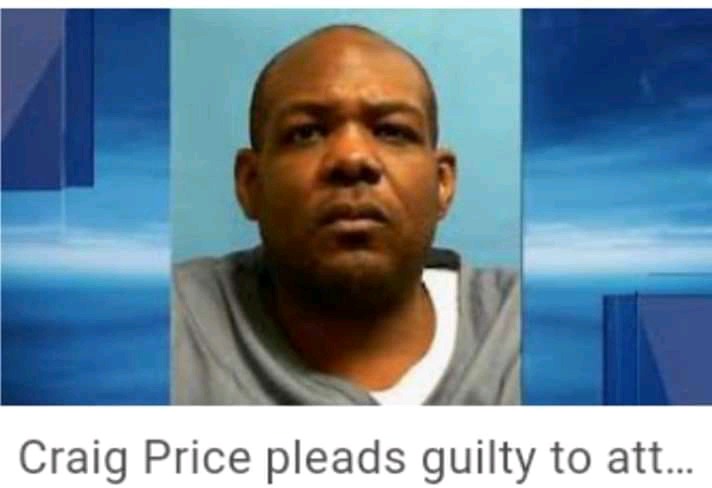 V
As to the motive, Price himself believes exposure to racism by whites as a young child was a factor in the murders.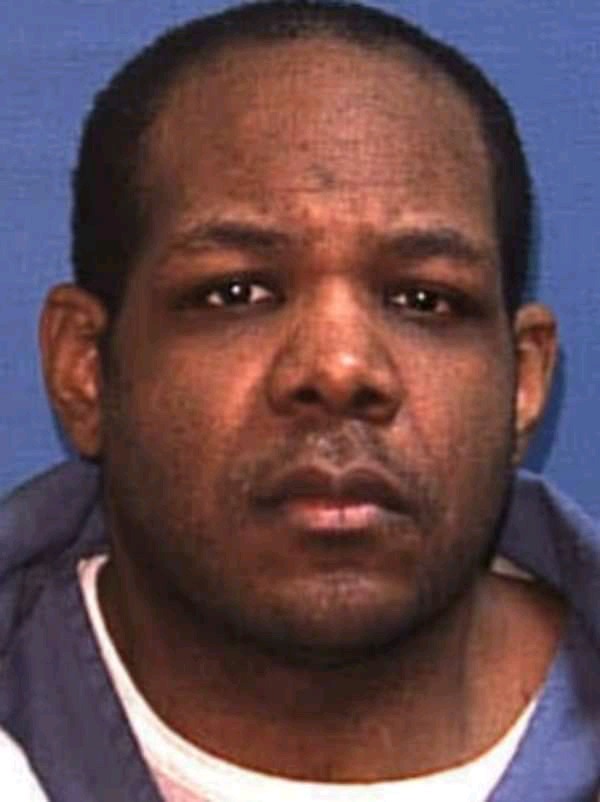 On July 29, 2009, Craig was involved in a prison fight with another inmate. While trying to break up the fight, one of the correctional officers was stabbed in the finger by a handmade shank in Price's possession. In the wake of the prison fight, Price has been transferred to another facility. An officer from the Rhode Island Department of Corrections said Price has been booked twice for fighting since leaving the Adult Correctional Institutions in Cranston. Price was denied parole in March 2009 and his current release date is in May 2020.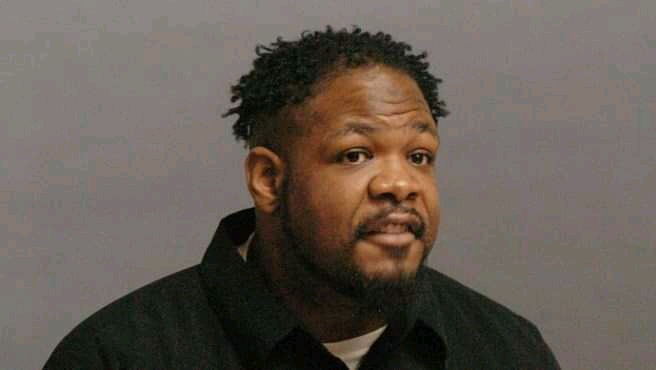 On April 4, 2017 Price was accused of stabbing fellow inmate Joshua Davis, at the Suwannee Correctional Institution in Live Oak, Florida, with a 5″ homemade knife. On January 18 2019, he was sentenced to 25 years for that crime.