The end product of the injustice, marginalization, oppression, insecurity, hegemony, favoritism etc witnessed by some regions have led them to agitate for a break from Nigeria. With some regions no longer in love with the entity called Nigeria. As they agitate for their own nation.
The call for a Biafra nation have been long coming. However, the most recent development is the agitation for a Yoruba nation, Oduduwa Republic. This call began in this current era by Sunday Igboho who shifted attention from chasing killer herdsmen from Yoruba lands to agitating for a Yoruba nation.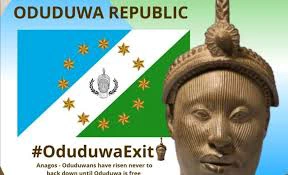 However, he has been backed by Oodua People's Congress, OPC. As they have released online; the flag, currency and map of Oduduwa Republic. But a part of that map may not go well with IPOB, as in no time, and if it is not resolved before time, there might be conflict between both agitating parties.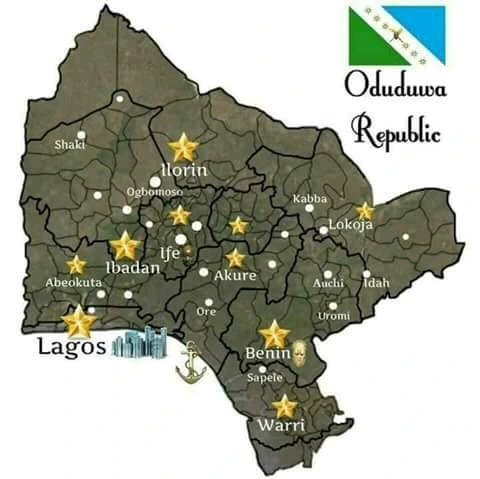 The above maps are those of Biafra And Oduduwa Republic. With the look of things, Warri is included in both maps. Although, Ughelli is not spelt out in Oduduwa Maps, the shape of the region on which warri is written is the shape of the Urhobo regions which are Warri, Ughelli, Agbarho, Sapele etc. Hence, both Biafra and Oduduwa republic included both ughelli and warri. So if both sides secede and form their own country, who country will warri and ughelli belong to? This may cause regional conflict between both sides. More so, warri comprises of both the Urhobo, Itsekiri and Ijaws and there is no saying that warri will like to join Oduduwa nor Biafra because that will only make them minority in any. SleekGist