After the shocking death of President Idris Deby of Lake Chad, there has been several questions left unanswered.
The President was announced dead yesterday by a military official and his son, Mahamat Kaka, was named interim president by a transitional council of military officers. President Idris reportedly died from gunshots wounds during clash with rebels, just hours after winning his sixth term re-election. Though the event seems like an accident, some regards it as a coup after Deby's wife escapes to Yaoundé for protection.
A well known Nigerian activist and politician, Femi Fani Kayode, has now come to ask different questions about the recent happening, he questioned why Mahamat ordered the execution of five military generals after his father death and ask about the role of the Americans and France in all this (if their is any). Femi fani Kayode asks many important questions that hasn't been answered yet.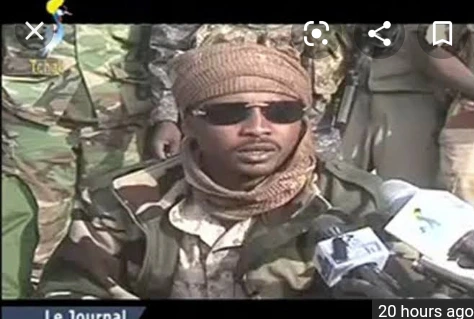 a.
Mahamat Kaka.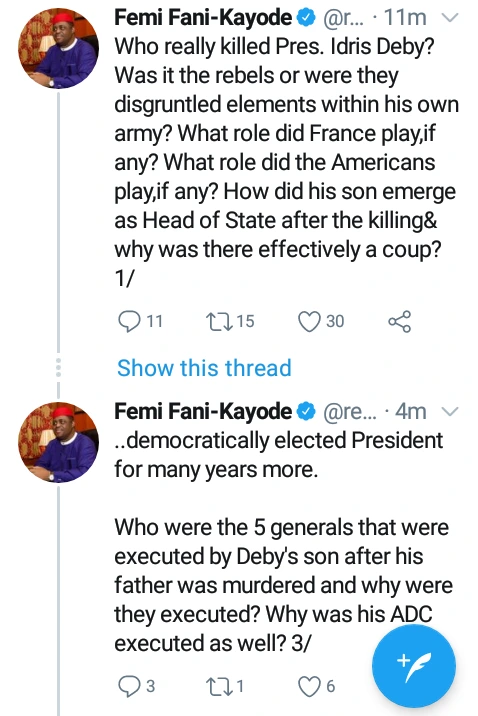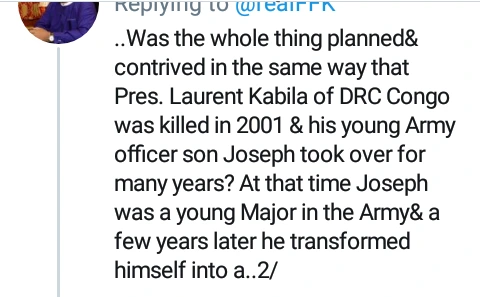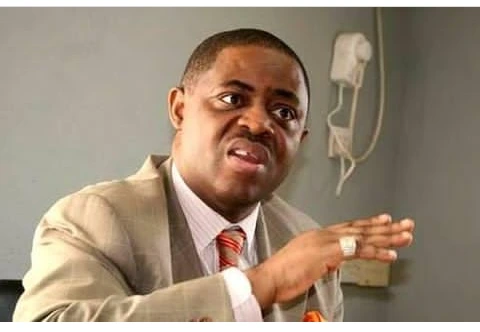 While some are of the opinion that there is more to the President death, some thinks Chad needs Nigeria support. See some reactions below;