Following the order issued by Joe Biden, on legalizing gay rights, many have been  waiting patiently to know whether Gay law would be legalised in Nigeria or not.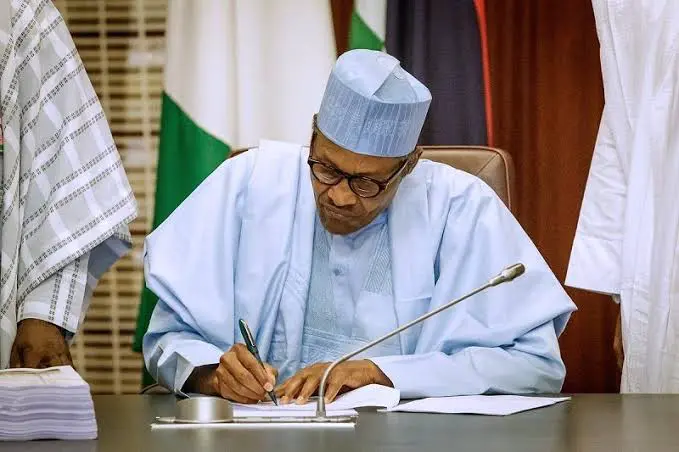 Joe Biden who instructed and ordered all United States Ambassadors to push through and legalise gay rights in their respective host countries has also threatened to sanction countries who refuse to comply with the gay law.
Olusegun Obasanjo, who is a former president of Nigeria was once asked to give his view on gay laws. This happened after a gay couple in Malawi were both sentenced to 14 years in prison with hard labour some years ago.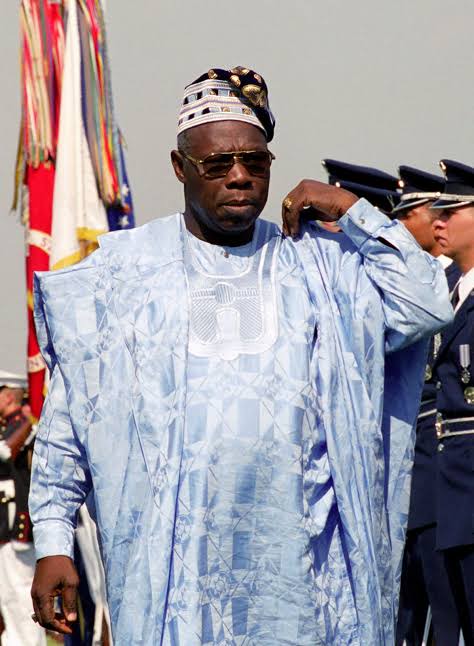 When he was asked this question, Obasanjo insisted that countries have the right to enforce their own laws. He offered his candid view and expressed himself making reference to how man was created initially. He said that if men were supposed to fall in love with men, and women to women, then God wouldn't have created both gender. He called it an "abomination" and unbiblical and so it's wrong as a Christian to accept that.
He questioned adults right to privacy in their homes by asking a question which left people amazed. He asked that can someone make love to a horse because it's his privacy? Then, challenged people and remodified the saying that anyone whose privacy is to do condemnable act doesn't deserve privacy at all.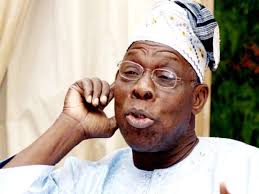 So, such person warrants a punishment. Here is what he said below.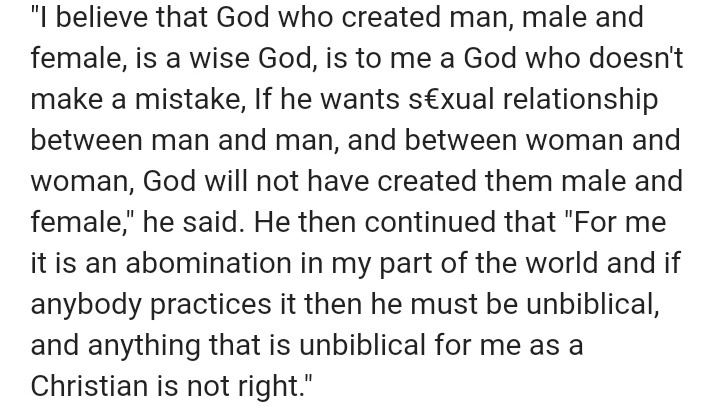 V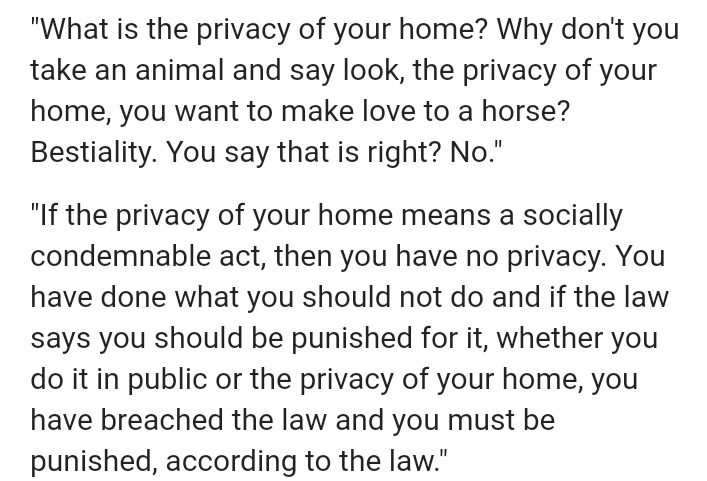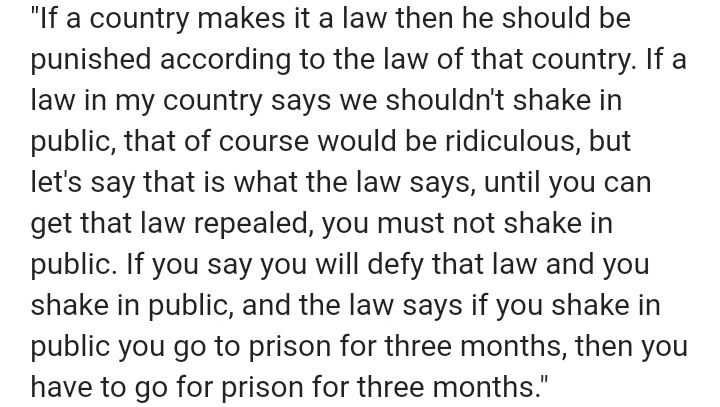 This is what Obasanjo's view about legalising Gay in Nigeria or not. It's now left to the Nigerian Government to decide to legalise gay or not.
NB: If Nigeria fails to legalise it, it may cost Nigeria to lose some benefits from the United States like US Aid, importations from the United States and so on.