Success they say comes with hardwork. If you do not put in hardwork in this life, your success is not guaranteed. One thing we ought to know about life is that we were all created differently with separate destinies.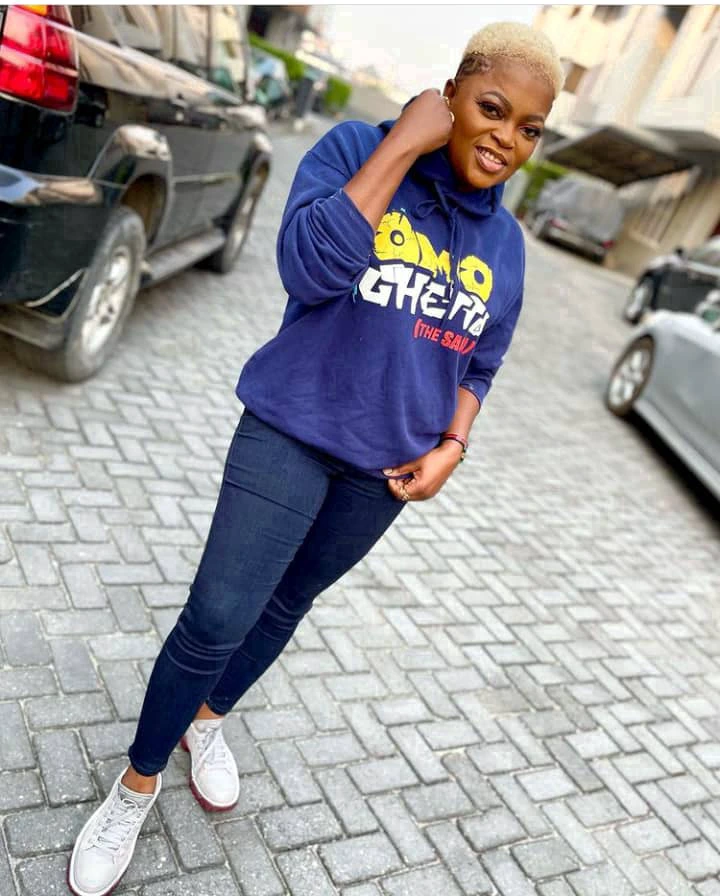 Some people work extremely hard to achieve success, some input just a little effort to achieve their desires while some work extremely hard and have nothing to show for it. Hardwork, patience and prayer are the three things required for progress to be made.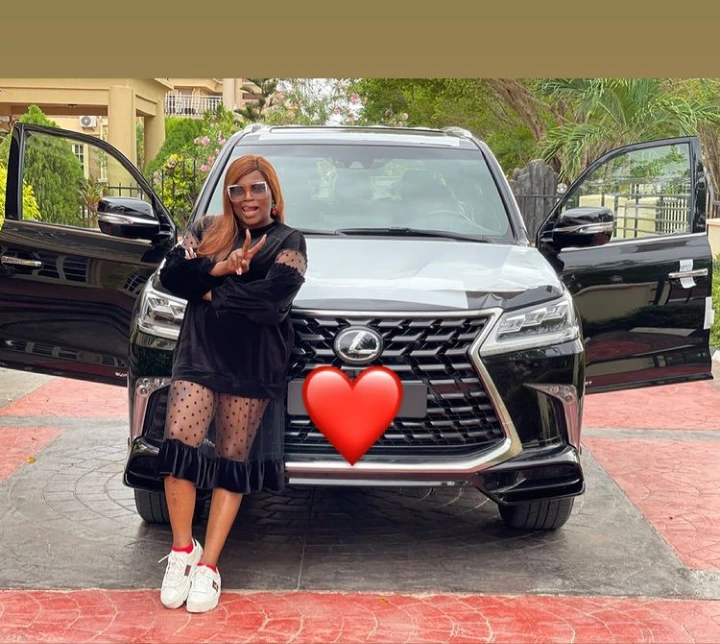 Some moments ago, one of the best loved and celebrities in the person of Funke Akindele popularly known as Jennifer took to her instagram page to show off her latest photos with the lovely husband as they pose Infront of their new car.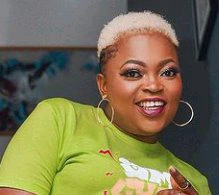 According to her, they worked hard and waited patiently for a lot of things. She thanked the almighty God for crowning their efforts with success.
We all know Funke Akindele to be a hustler who is multi talented and could do a lot of things. Hardwork Pays indeed.
If you want to succeed in life, never you envy anyone because you do not how hard they struggled to get to where they are at this point. We always tend to forget that most people who are comfortable in life today had some moments of ups and downs.
Keep working hard and remain steadfast in the Lord and he would crown your efforts with success. Check out the pictures Funke Akindele posted on her Instagram page.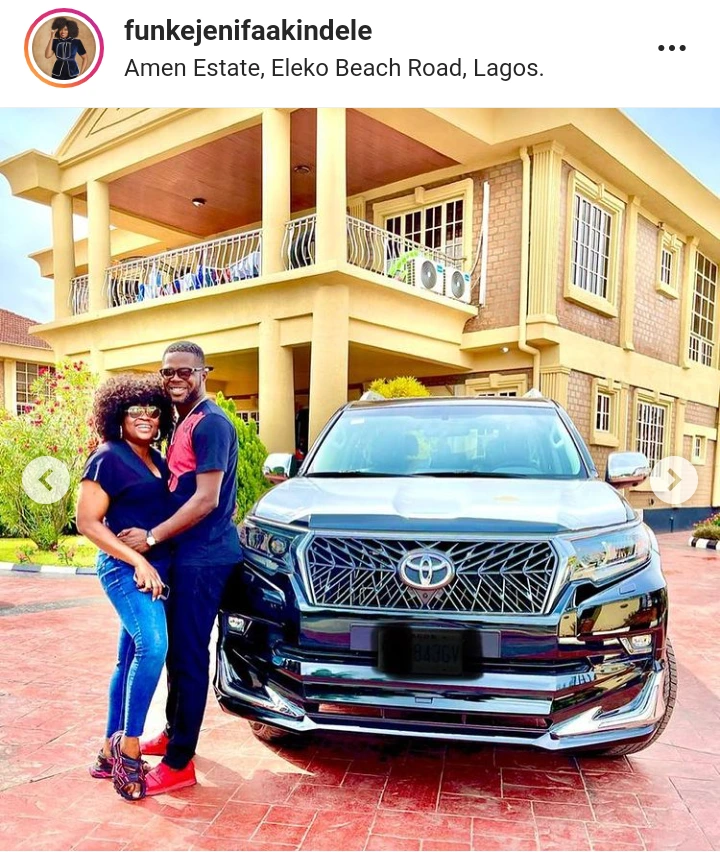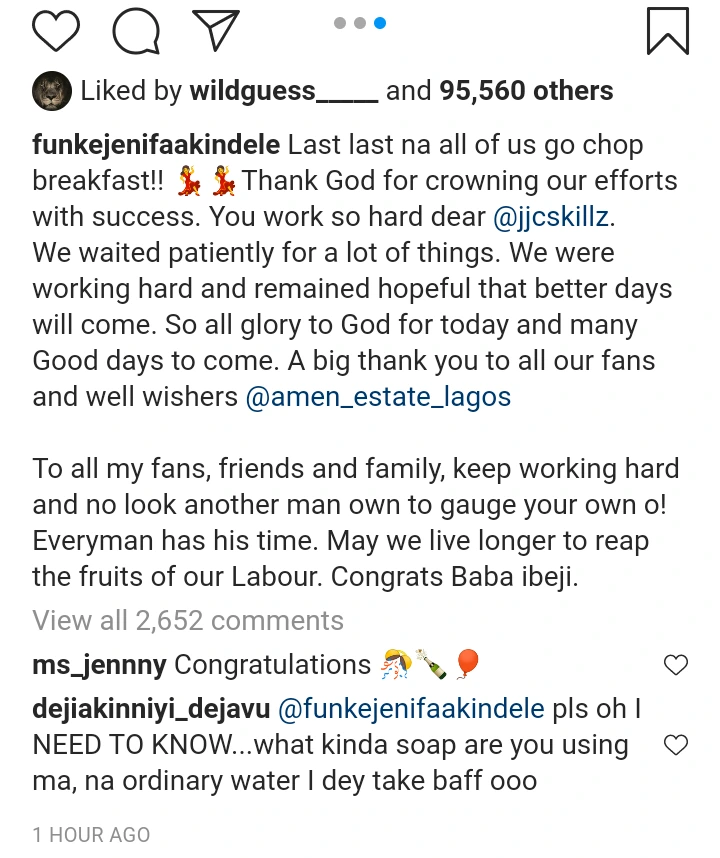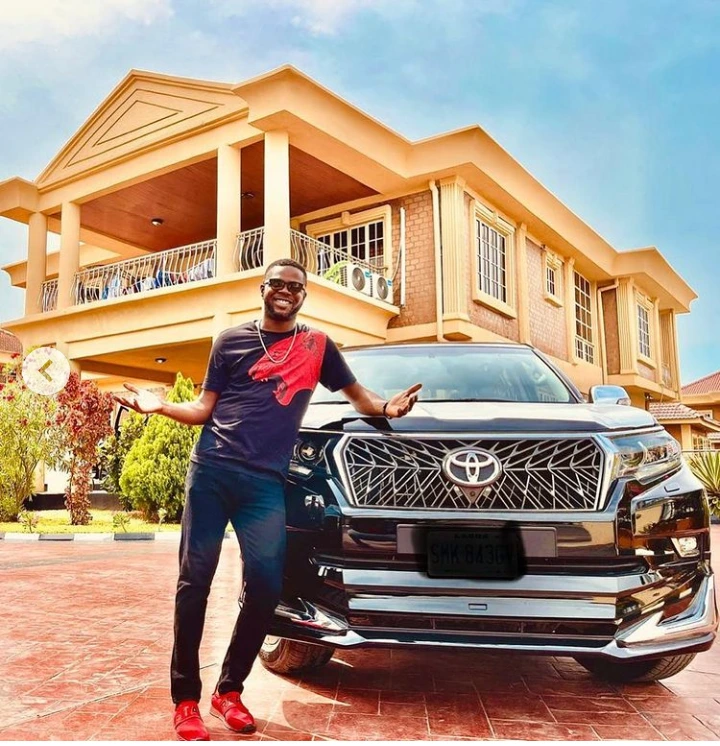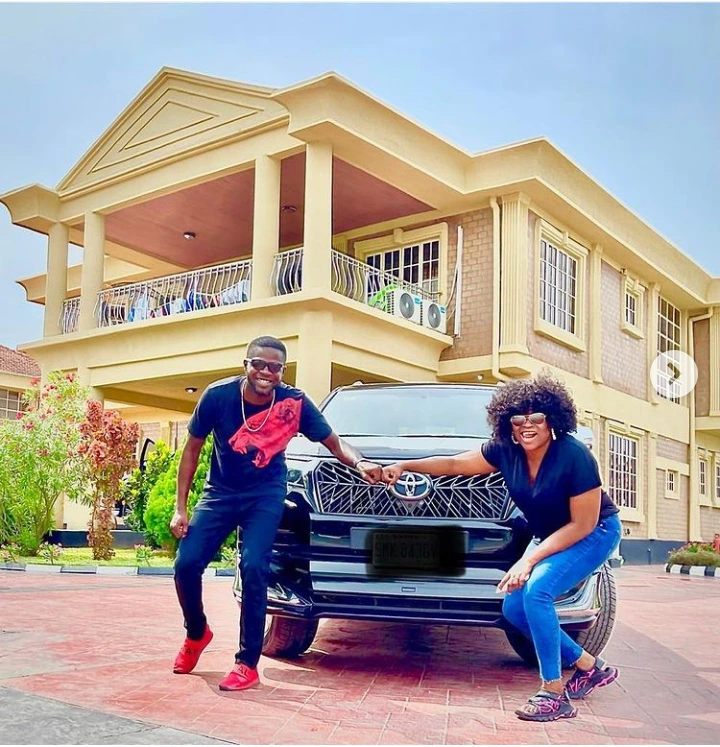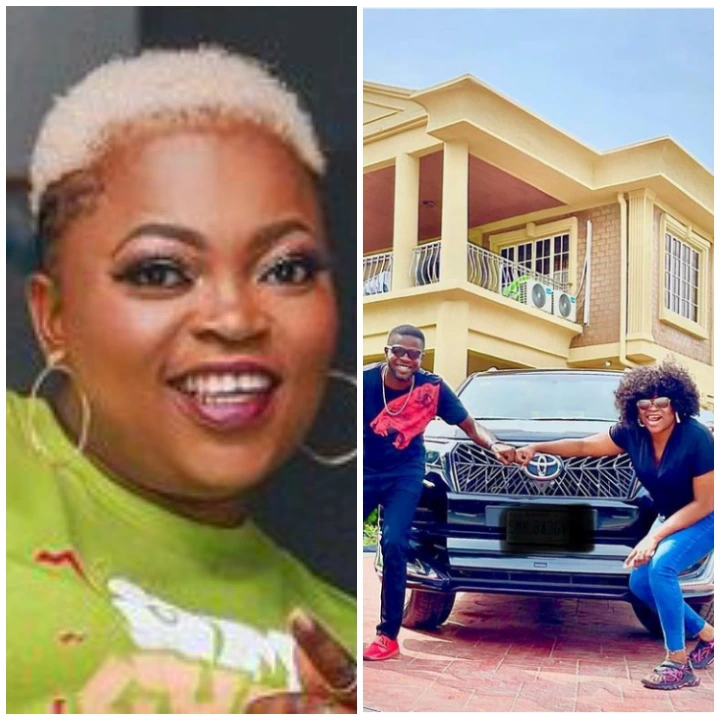 Photos credited to instagram