This young man from Anambra could be seen physically dealing brutally with his mother. Even the Bible says in Exodus 20:12, "Honor your father and your mother," and Leviticus 19:3, "Every one of you shall revere his mother and his father."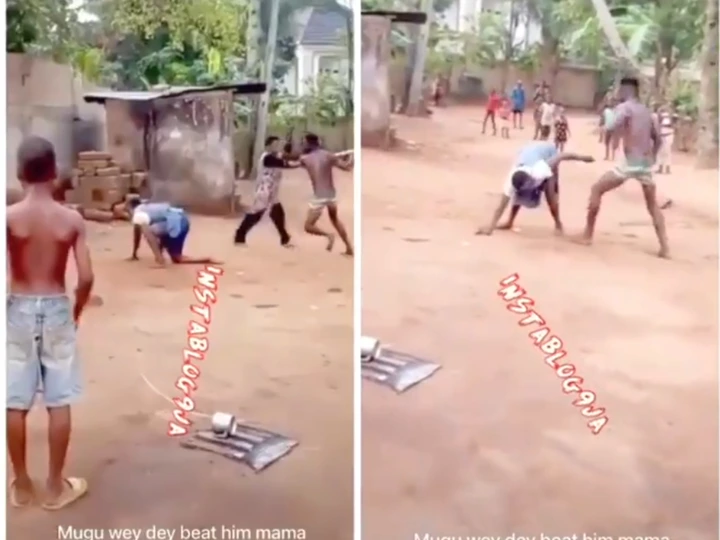 Well, after the assault, he was definitely dealt with accordingly, checkout the photos and videos below.
What Punishment Was He Given?




From the first video that was released by @instablog9ja, the man in question could be seen beating his mother mercilessly. And while many people could be heard pleading with the young guy to leave his mother alone, he even went as far as flogging her with a stick. From thereon, he started kicking and punching the woman. Seeing what had happened, one can only imagine what offence the mother had committed that warranted such cruelty from her son.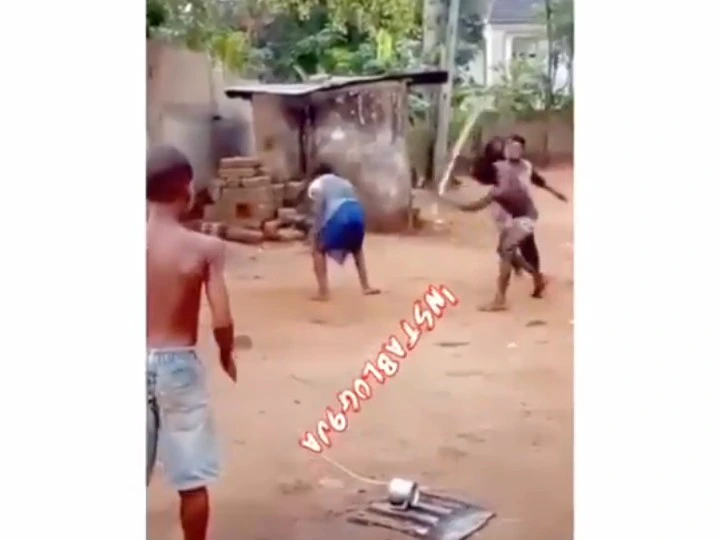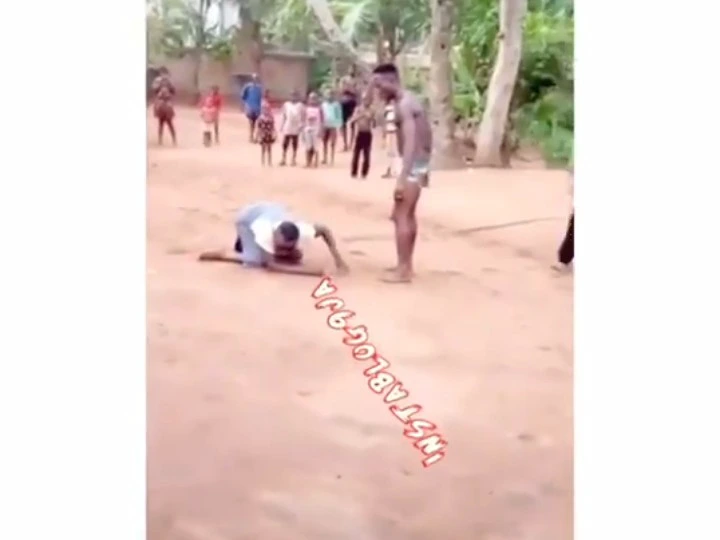 However, according to the Igbo custom, the young man was duly dealt with. Another video that was posted showed how he was tied to a palm tree and flogged. While receiving the strokes of Cains, the man kept on pleading for mercy.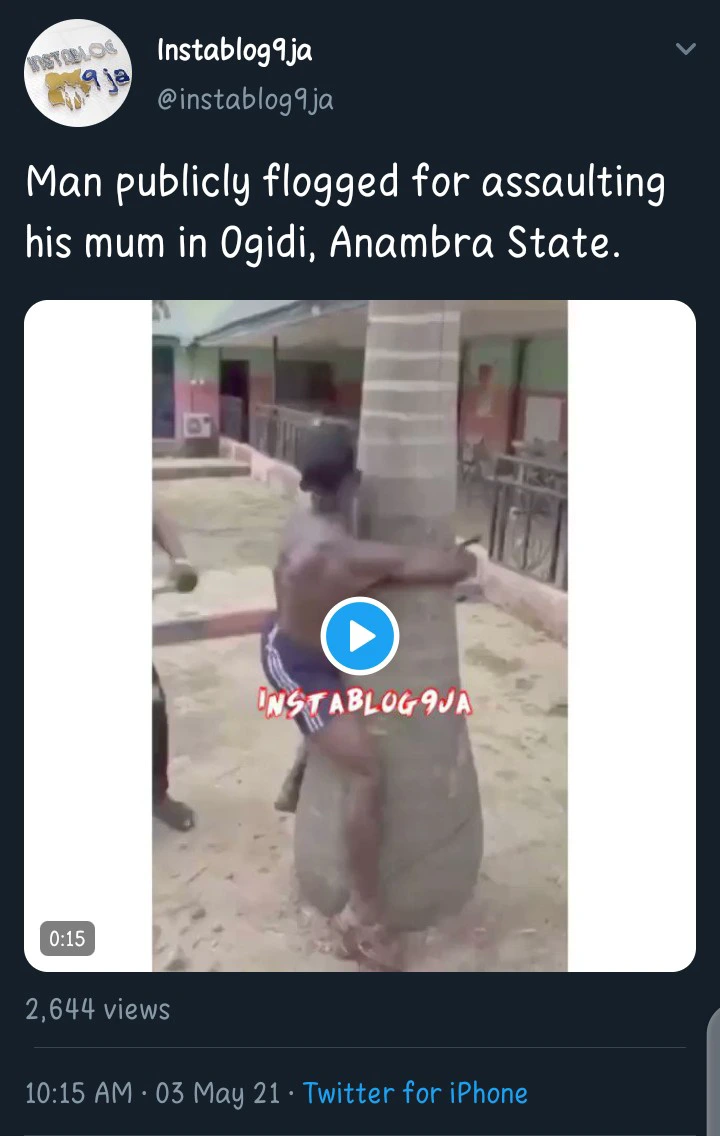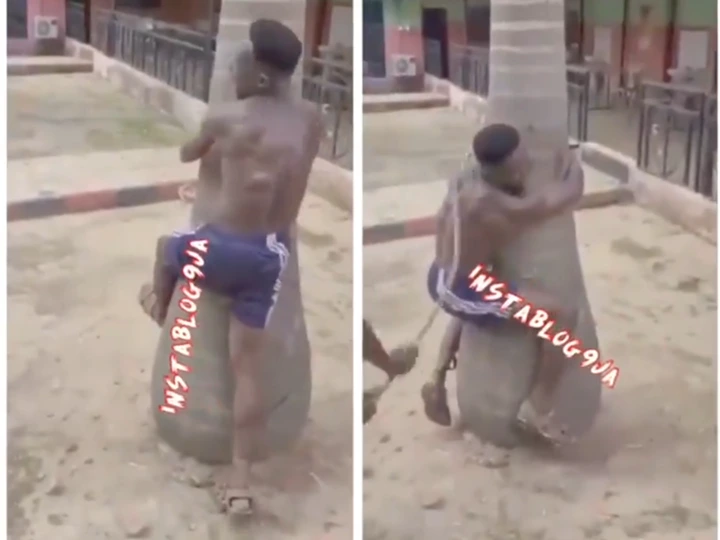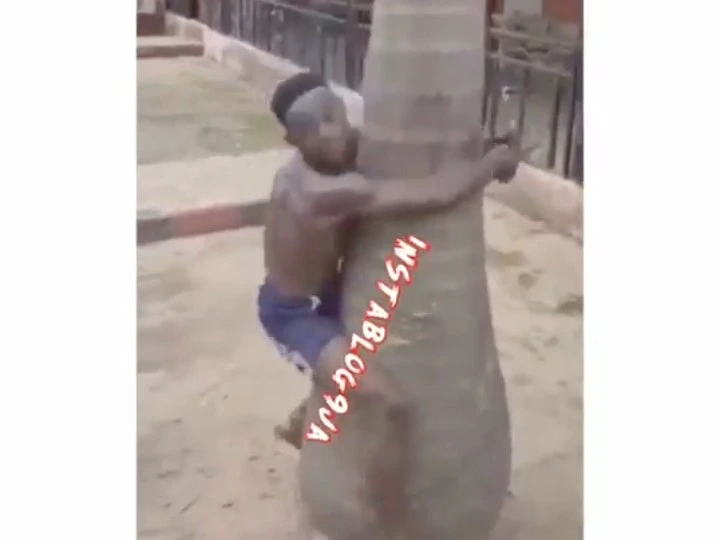 Watch Video 1 ….
Man publicly flogged for assaulting his mum in Ogidi, Anambra State. pic.twitter.com/27k2QuXt1o

— Instablog9ja (@instablog9ja) May 3, 2021
Watch Video 2 Here….
Man publicly flogged for assaulting his mum in Ogidi, Anambra State. pic.twitter.com/27k2QuXt1o

— Instablog9ja (@instablog9ja) May 3, 2021
Reactions…