Here's a video of some Hausa/Fulani boys reportedly attacking Igbos in Abuja and looting their shops without being confronted.
The incident occurred yesterday, May 6, 2021, in Kubwa, a residential district in Bwari, one of the area councils in Nigeria's Federal Capital Territory, according to sources.
Kubwa is located on the Abuja-Suleja expressway in Abuja's northern outskirts.
In a video making rounds online, the Hausa/Fulani boys can be seen running into shops reportedly belonging to Igbos and made away with any item they like.
Some carried plastic chairs, television sets, a big-sized generator set, and other valuables.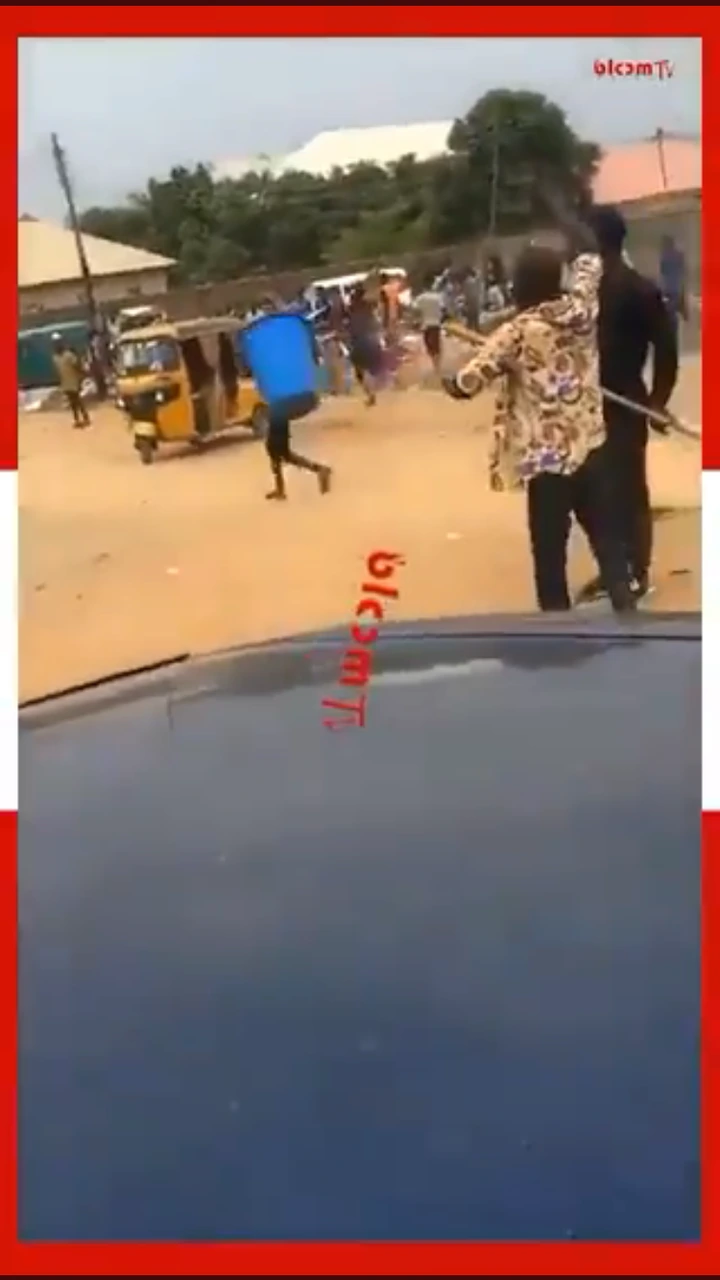 As the boys were running away with the generator set, the lady recording the video and some other people could be seen calling on them to return it, but to no avail.
Eyewitnesses claimed that while the boys were carrying out the attack and looting the shops, soldiers and police officers around folded their arms.
As of the time of filing this report, no casualty has been recorded from the attack.
Watch the video below:
Bandits attack Kubwa community in Abuja as residents scamper for safety

Trends to follow 👉🏽 Range Rover | ISIS | Femi Adesina | FOR THE IGBO CULTURE | Abaribe | Wenger | Hadiza Bala Usman | Anthony Joshua#DavidoAt10 #FixingTheCountryGhana #FIFA21 #bloomshireNigeria pic.twitter.com/TBAb73CWJh

— BloomShire Nigeria (@Bloomshireng) May 7, 2021