A Nigerian lady identified as Comfort Ikeajionwu, out of curiosity tore her newly bought bra open and discovered something oily and gelly inside the bra.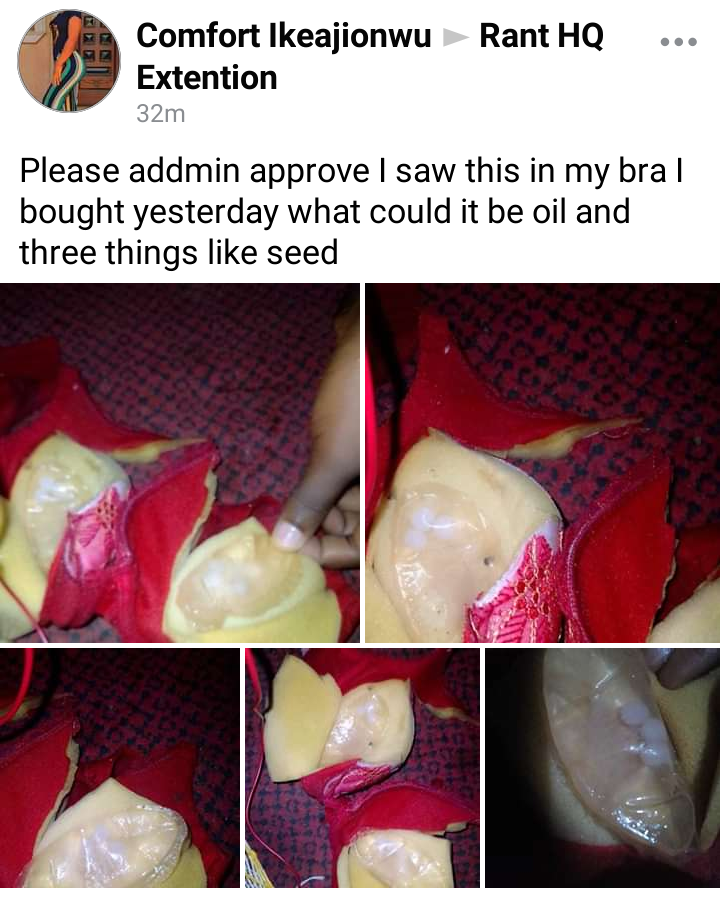 She got confused because she doesn't know what the oily stuff she found inside the bra was, she took pictures of the substance and posted them on Facebook to ask people what the substance is.
Well, I think most ladies don't know what a silicon bra is.
Most foreign imported push-up Bra contains a silicon gel which aids in lifting the boobs and giving the boobs a perfect shape, unlike the normal bra which most ladies wear every day.
That is why most ladies need to know the kind of bra they buy from the market, before you purchase any bra, please ask the store owner to give you a silicon-free bra, or a silicon bra.
Silicon bras are not harmful and they do not contain any harmful substance, they only aid in lifting the boobs and they do not have any side effects.