Bhagwanpur in India is not known for many things. However, in 2007, the whole world would come to know of the town when an 8-year-old boy became known as India's youngest serial killer.
Amardeep Sada was born in 1998, to an impoverished Indian couple. He grew up as a resident of Bhagwanpur in Begusarai, where life was tough for young children growing up in such a poverty-stricken town. Although his family was hit by this poverty, his father still gained some form of work as a labourer and this would provide the couple with the money to support their young children. As Amardeep continued to grow, the town in which he lived officially became labelled as one of India's poorest states. It was when Amardeep turned 7 years old, that his parents birthed a tiny baby girl, and this was when Amardeep's behaviour took a sadistic and terrifying turn.
It is believed that Amardeep began killing approximately one year before he finally turned himself over to the Indian police. It is believed that Amardeep's first murder was that of his six-month old baby cousin. Because of his young age, little information has been revealed surrounding Amardeep and the killing of his young victims, but is has been revealed that Amardeep would sneak into the room of his tiny, fragile victims and strangle them to death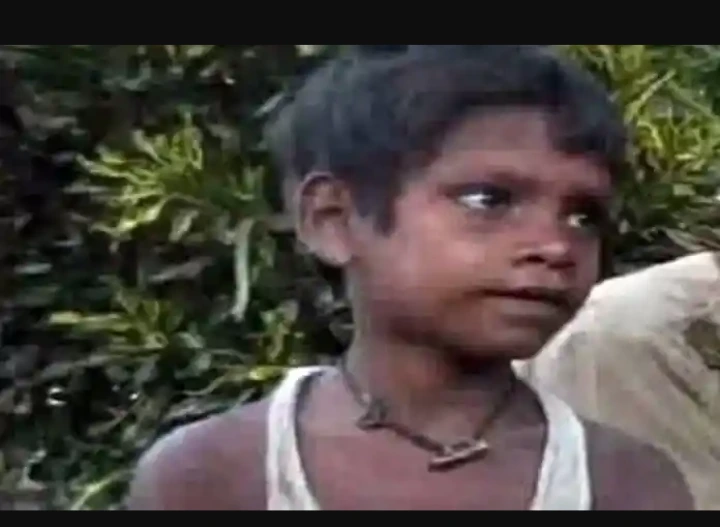 With his cousins death, it is believed that Amardeep had travelled to his uncles home and visited the family like he normally would. As the family spoke, Amardeep then snuck off to the bedroom and looked down on his little cousin before deciding to kill him. His choice of murder; strangulation. He then returned to the room as if nothing had happened. After the death of his cousin, Amardeep turned his attention to his 8-month-old sister. Nobody really knew the motive behind why he did this. Some claim that he was mentally ill, and others claim he murdered his sister due to the amount of attention she was receiving. Whatever the reason, he still went on to murder her in the same way he had killed his cousin.
Although two babies had now died in the family, suspsion was not raised and foul play was not believed and so the murders went unreported – many just believing that poverty had reached the two vulnerable children. It was not until 2007, that Amardeep prayed on other families children.
One day in 2007, Amardeep ventured out and decided that instead of playing with the other children, he would instead search out a new victim. Walking the streets, he entered the village primary school. In India, some of the primary schools offer a form of respite to parents and on this occasion, Chunchun Devi had decided to leave her sleeping child Khushboo there so she could go home and complete some house chores. Amardeep had entered the establishment and although he had no reason to be there, nobody raised any eyebrows because he was only 8 years old. As he looked down on the sleeping baby, he decided in that moment to take her from the school and travel to a nearby field. Again, many of the babies were sleeping and so those working at the school had no real reason to keep guard. Amardeep then carried the sleeping baby in his arms until he reached some grass outside of the village. Here he laid the baby down and began smashing her face with a discarded brick he found nearby. Due to the isolation of the field, nobody was there to hear the terrifying screams of the tiny baby. When Amardeep realised the baby girl was dead, he collected grass and leaves and covered the body. After this, he returned home as if nothing had happened.
Later that evening, Khushboo's mother returned to collect her baby and was horrified to find that the baby had vanished. Filled with fear, his family began searching every area surrounding the school. One relative searched the waste grassland and in horror stumbled upon the limp and dead body of Khushboo. They held the baby in their arms and walked to the nearby police station. Some reports claim that Amardeep had taken the little girl from the hands of her mother – which would explain how they knew so quickly it was Amardeep. Other reports claim that Amardeep was quite well known in the community and had been seen with the baby – but again, because of his age little was revealed as to how they knew it was him. With this said, in my opinion, the second theory seems more plausible.
As the police walked through the town, many individuals began explaining how they were wary of Amardeep after he had killed his sister and cousin. The police were baffled – nobody had ever reported that Amardeep had killed his family members and so they immediately rushed to question those close to Amardeep – starting with his family. The family reported that their children had died and that they did potentially know that Amardeep was somehow responsible but because he was family, they did not feel obliged to report this to the police. Quickly, Amardeep was taken into questioning and immediately after he confessed that he had killed the little girl and did not hold back on the amount of detail – offering an in depth and graphic explanation of how he had killed the baby.
"She was sleeping in the school. I took her a little away and killed her with a stone and buried her."
Soon after this, it was easy for the police to gain a confession from Amardeep about the death of his sister and cousin. While Amardeep was being questioned, his mother highlighted that Amardeep did not know right from wrong and this was why he had killed but police were adamant that this little boy knew exactly what he was doing and decided to directly ask him. At this question, Amardeep simply smiled and instead asked if he could have a biscuit. Amardeep, overall, was not afraid to speak openly about what he had done and even smiled as he pointed to the place in which he had killed his third victim.
The police decided that they had enough evidence and the confession and so they charged the 8 year old with murder on three charges. After this, it was decided that the young boy needed to be examined by psychologists. One doctor highlighted that he believed Amardeep was suffering from Conduct Disorder. Another revealed, that Amardeep was a sadist who found pleasure in injuring others. By the end of the case, Amardeep would be diagnosed officially with conduct disorder. Again it was highlighted that this could be treated with medication but of course Amardeep's family would never be able to afford such medication and Amardeep therefore remained untreated of such a disorder for the majority of his childhood.
According to the Indian law, Amardeep could not be convicted and it was concluded that he was too young to be punished but that he did need some form of treatment before being left to roam the streets. As a result, the court had no other option but to imprison Amardeep for three years at a psychiatric facility. He was later placed in a remand home in the nearby town of Munger – as criminals under the age of 18 in India can legally be detained in a children's home. The reason we know this is because in 2015, Amardeep contacted the media and reported this himself. However, in 2016, Amardeep turned 18 and with this he gained full freedom. It is probably believable that Amardeep is now living under a new identity somewhere in India.
Did Amardeep know right from wrong?
Although many suspected that Amardeep was unaware of the difference between right and wrong, many have since pointed out that Amardeep probably did know the difference. Firstly, his victims were all under the age of one and therefore were small, fragile and definitely would not be able to put up a fight – the perfect victim for a small boy. If Amardeep truly did not know that murder was wrong, why did he pick the most vulnerable of victims? Why did he not kill anyone who simply made him angry / feel hatred or even those who he passed in the street?
Secondly, when Amardeep kidnapped the small girl from her cot in the local village school, why did he travel out of his way to a quiet and desolated area where nobody would hear the baby? The answer is simple. He knew that she would cry and he knew he would be heard and therefore found in the act – something he was avoiding.
Although at the age of 8, Amardeep earns the name as India's youngest serial killer, he is not the youngest killer. At half the age of Amardeep, an unidentified 4-year-old boy from Saudi Arabia would become one of the youngest reported murderers.
Four years old and capable of pre-meditated murder?
It is believed that in 2012, an unidentified 4-year-old boy argued with his father over a Playstation console. The argument was based around the fact that the boy had asked his father to buy him a playstation and his father had kind of shrugged off the constant asking – probably believing that the child would grow bored of asking after a while. After the argument, the father left the apartment and when he returned empty handed, his child flew out of the room in anger and headed into his room.
Later that night, his father retired to his bedroom and began undressing after a day at work. While he was removing his work clothes, he lay his pistol down on the bed. At this point, the young boy entered the room and grabbed the pistol – opening fire at close range. His father died from his multiple injuries. It is unknown what happened to the young boy due to his age, but it did raise one important question that still lingers in today's society. Do violent video games make youngsters more aggressive and alter their perception of reality?
Video console gaming and aggressive behaviour – a case study
Daniel Bartlam was only 14-years-old when he hit his mother, Jacqueline seven times with a claw hammer in their family home. To discard of her body, he padded her clothes with paper, doused her in petrol and set it on fire in a bid to commit the perfect murder. Following the investigation of Daniel, it emerged that Daniel had an obsession with violent video games and films, including Nightmare on Elm Street and The Evil Dead series since the young age of 8. Most of these videos and games have a rating of 18.
Police also discovered that Daniel had watched the Saw films hours before committing the murder of his mother and this was believed to be where Daniel had drawn the thought to kill his mother. After being charged with the murder, police found video footage on his computer of Coronation Street's killer John Stape. In one episode, Stape battered a woman with a hammer before leaving her body in the wreckage of a tram crash to cover up his crime. Again, although a family soap show, the episodes were aired pre-watershed and should have been watched with an appropriate adult but Daniel was watching these violent videos alone, on repeat in his room. Could it really be that violent video games and films really have that much of an impact on our children?