On Tuesday evening reports had gotten out that suspected gangsters had attacked another police headquarters in Imo state.
In the report which was made by Vanguard, the Ehime Mbano police headquarters was singed by hooligans connected toward the Eastern Security Network ESN.
According to media reports, the hoodlums also attacked suspected killer herdsmen along the Umuihi at Ihitte/Uboma Local Government Area of the state that evening and shot at them.
An eyewitness who recounted the incident to media said that the hoodlums were singing Biafra song when they launched the attack, and that they entered the police station, took away some ammunition and drove towards Umuahia road.
The witness added that they also freed some of their members who were in police custody, and that they ran away singing victory songs and saying that they have gotten independence to have their own country.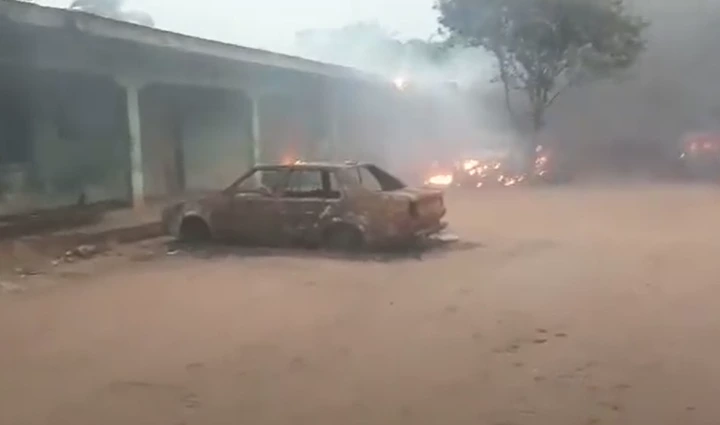 (Photo used to illustrate the story).
The attack on Ehime Mbano police station came a day after gunmen had launched an attack on a correctional facility in Owerri and Imo state police command headquarters. During the attack, over 1,800 inmates were set free and several cars set ablaze.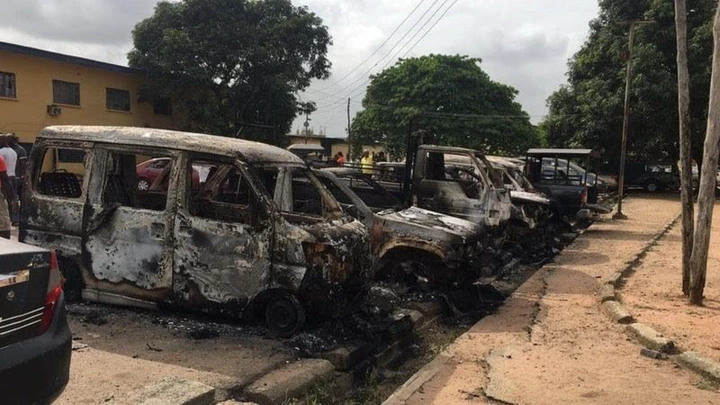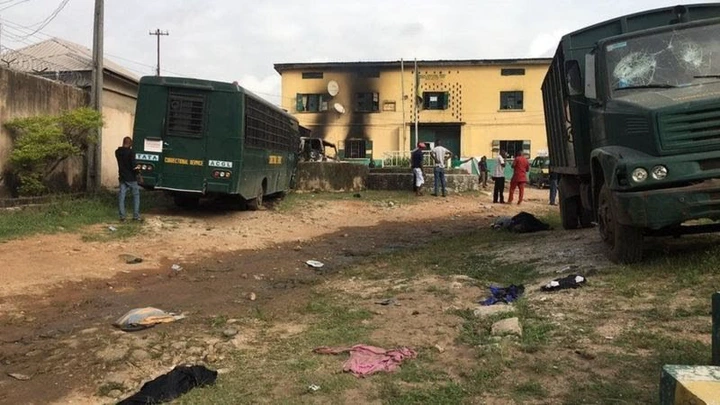 Hours after the attack, the police were able to find out that it was ESN members that carried out the attack. In the statement which was released after the attack, the Inspector General of Police had directed Imo State Commissioner of Police to take the battle to the doorsteps of the criminals, and make sure the attackers are tracked down.
Now, an eyewitness says the attack on Ehime Mbano police station was also carried out by IPOB members. This is really worrisome.
Many people have been expressing fear over this trend of attack on security operatives and police stations in the South-East, with some saying that the motive of IPOB is to paralyse the security apparatus in the South-East so that they can make the region ungovernable for the masses.
We hope the security operatives in the country will go after those IPOB men and neutralize them before the issue escalates into something more dangerous.
What do you think about this trend of attack on police stations in the South-East? As you tell us what opinion, please share the article too so that others can contribute too.
Credit: Vanguard.