The Osun State Police Command recently issued a statement warning against protest in the state.
Yemisi Opalola, The police spokesperson, said those planning to organise a protest should stop it as the police would not condone acts capable of causing a breakdown of law and order in the state. According to Yemisi Opalola, the state Commissioner of Police, Olawale Olokode warned that the police command will not tolerate deliberate blocking of roads that might impede free movement of people and vehicles.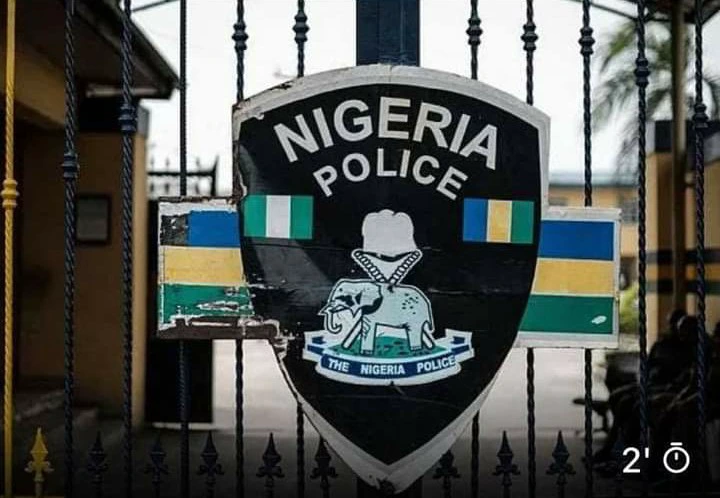 Source: Premium Times
Sunday Igboho's spokesman has however reacted to this on his Facebook page. Mr. Koiki Olayomi tells Osun State Commissioner of Police;
'Stop wasting your time, we are coming next weekend for our peaceful rally. Nothing can change that.'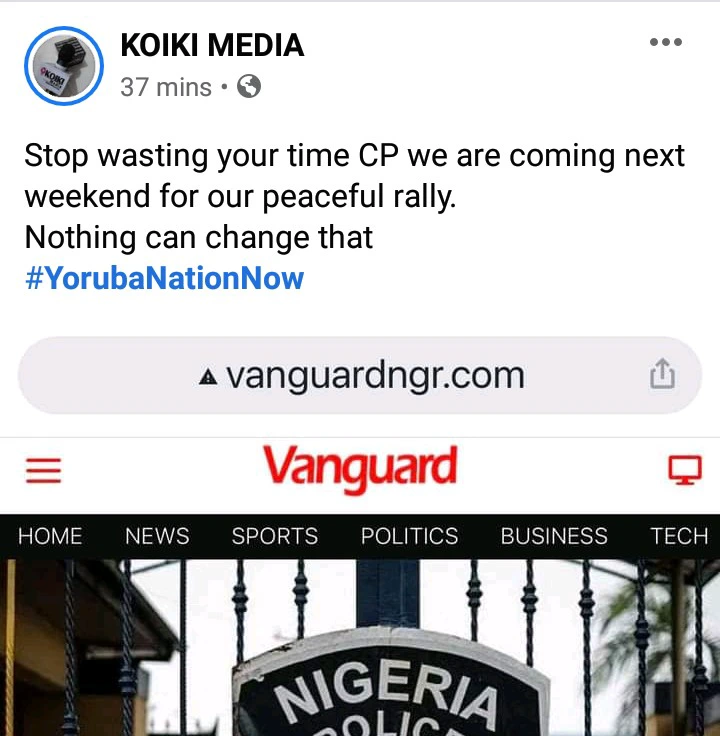 This statement shows that Koiki is planning to ignore police's order and go on with their planned rally.
Recall that Mr. Koiki and other Yoruba nation supporters held a rally in Ogun State last Saturday despite forewarning from police.