Adamu Garaba responded to a post from a man who recorded the names of the individuals who supposedly assaulted Prof. Chukwuma Soludo as uncovered by the police.
Recall that Soludo got away from death few days prior after he was assaulted by shooters, three of his police orderlies lost their lives in the assault. The Nigerian Police Force got the ball rolling and they captured 4 suspects regarding the assault on Soludo, as per VANGUARD.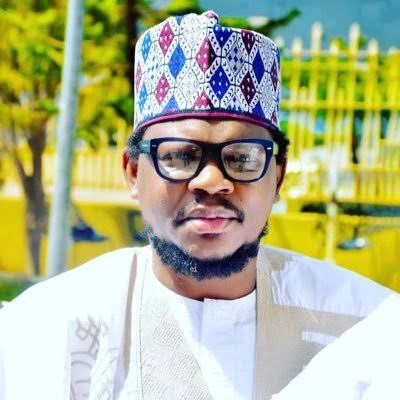 (Photo of Adamu Garaba)
Meanwhile, a man alleged that there have been rumors before these suspects were arrested that it was Fulani herdsmen who attacked Soludo. This man proceeded to prove that these people were wrong by listing the names of the suspects in connection with the attack and it proved that these rumors were false. Here is the post below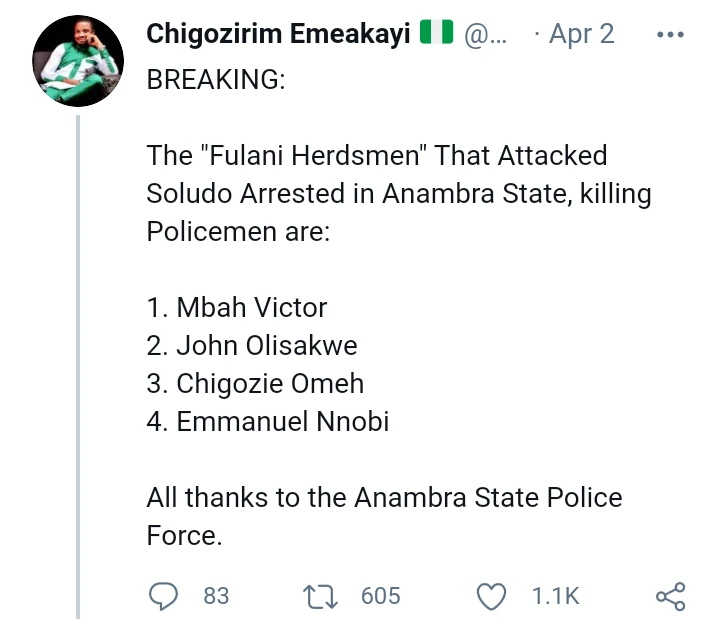 If you would notice that he put the Fulani herdsmen in quote and proceeded to list the names of suspects who the police arrested. This post got to Adamu Garba and he reacted to it, saying that they shouldn't call them Fulani herdsmen but Igbo herdsmen. In his post below, Mr Garba praised the Nigerian Police for arresting 4 suspects in connection with the attack on Soludo and he asked the man who listed the names not to call them "Fulani Herdsmen" but "Igbo Herdsmen".
Check out his post below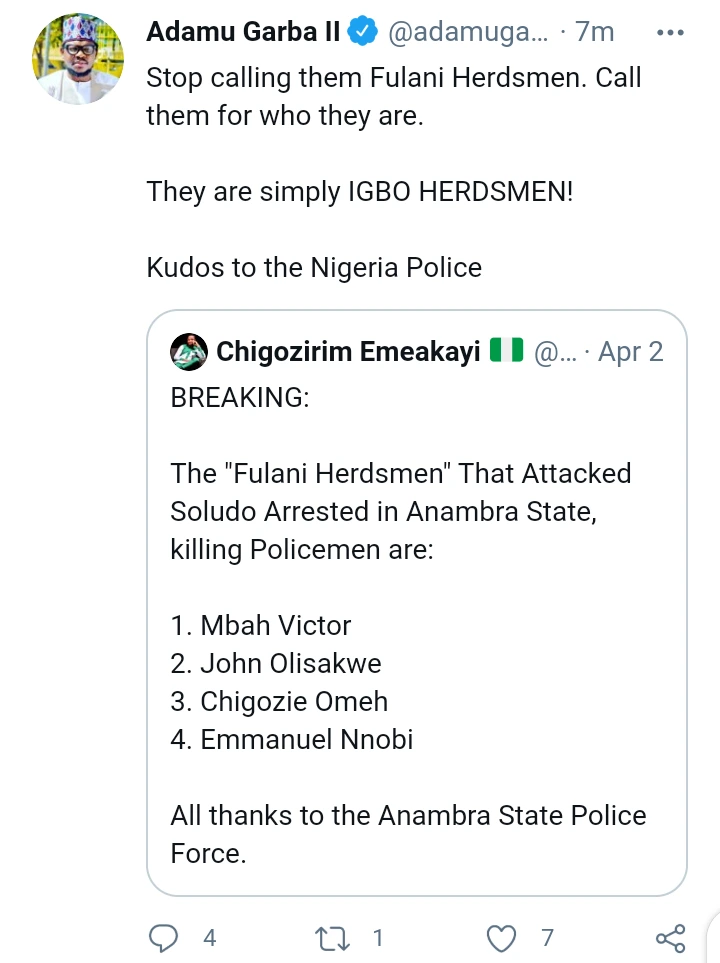 He wrote "Stop calling them Fulani herdsmen, they are simply Igbo herdsmen." He said these words after noticing that the suspects who were arrested were Igbos.