In recent times, the Fulani tribe have been accused of perpetrating various criminal and barbaric activities in Nigeria. The criminal Fulani herdsmen have been accused of killing innocent men and women, destroying crops and other properties and also molesting men and women. These criminals have tormented people and have attacked regions like the South-East, South-West and the North-West.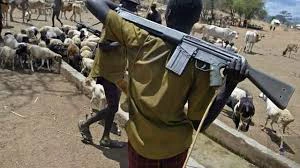 Even when the allegations are made against the Fulanis, there are some Nigerians who hold the belief that the killer Fulani herdsmen are foreigners and not from Nigeria. If their claim is true, questions emerge on how the foreign Fulani herdsmen migrate into Nigeria, without the notice of the authorities. A recent video has most likely proved this claim.
In a video that was posted on Facebook by a media house, EAGLE EYE Report, a foreign Fulani herdsman was caught by youths. They all spoke the Yoruba language, suggesting that it was in a Yoruba land. The foreign Fulani herdsman was caught with a gun, suggesting that he is among those who have caused mayhem in the country.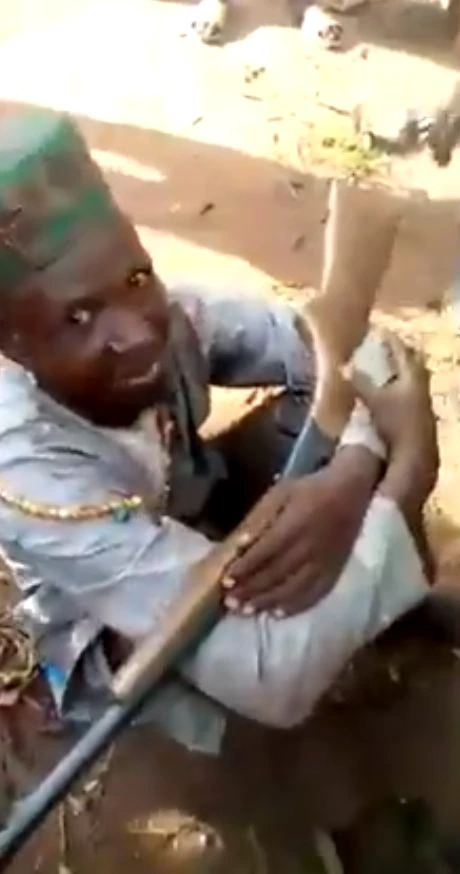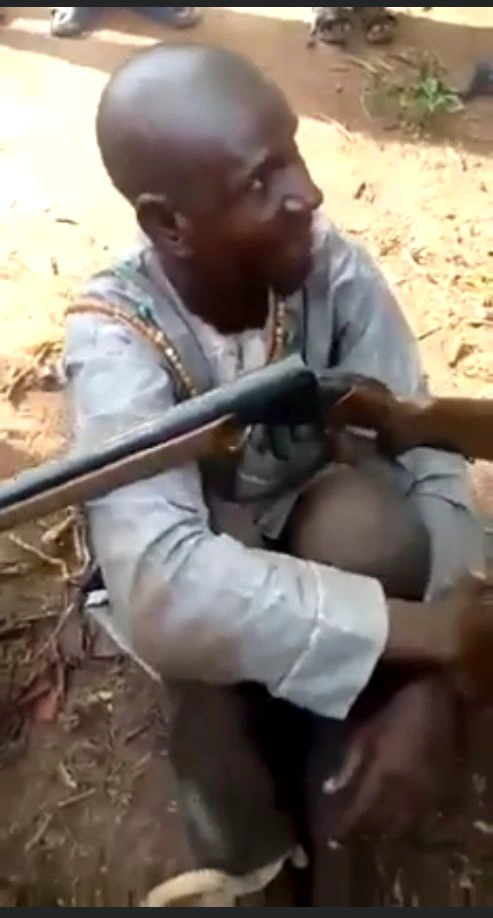 Apart from the gun that was seen with him, a National Identity Number (NIN) card, was allegedly seen in his possession. He was already registered if we believe the details on the card. Questions emerged on how a foreign Fulani man was registered by the authorities and was issued a National Identity Card.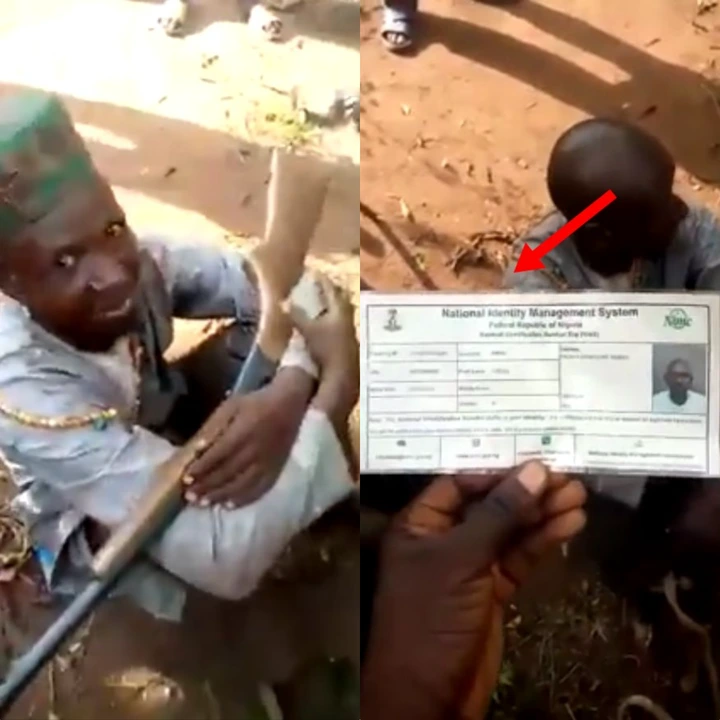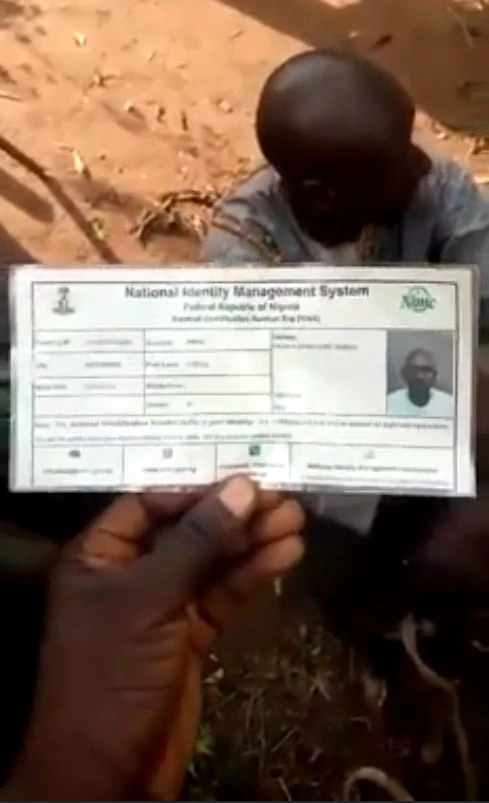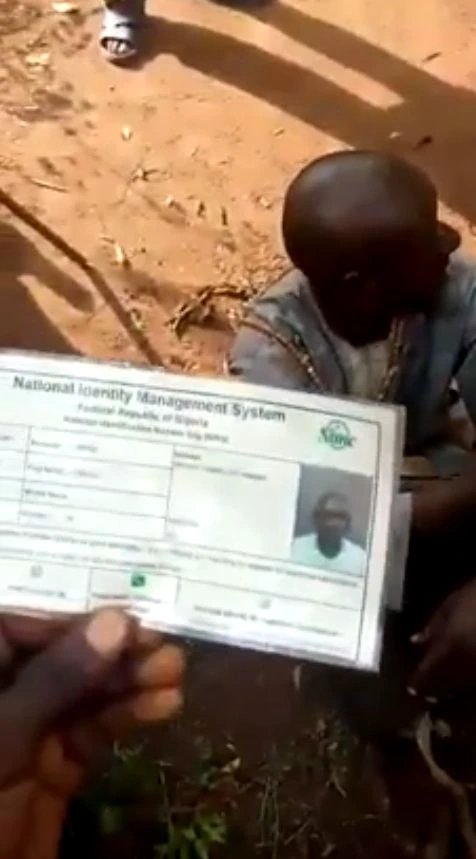 Watch the video here:https://www.facebook.com/524211014447809/posts/1546037898931777/?app=fbl
Presently in the country, the registration for the National Identity Number (NIN) is ongoing and has been made mandatory for Nigerians. The card has also been made compulsory for Telecom users, as they must link the number to theie SIM cards to avoid disconnection.