The United States Department of State (DOS), also known as the State Department, is the federal government's executive department in charge of the country's foreign policy and international affairs.
A Twitter user going by the handle "Good name is better than gold" has shared a video about what the US Department of State said about Fulani herdsmen, describing them as the "largest and most powerful driver of conflict in Africa's middle belt."
See attached screenshot for more details…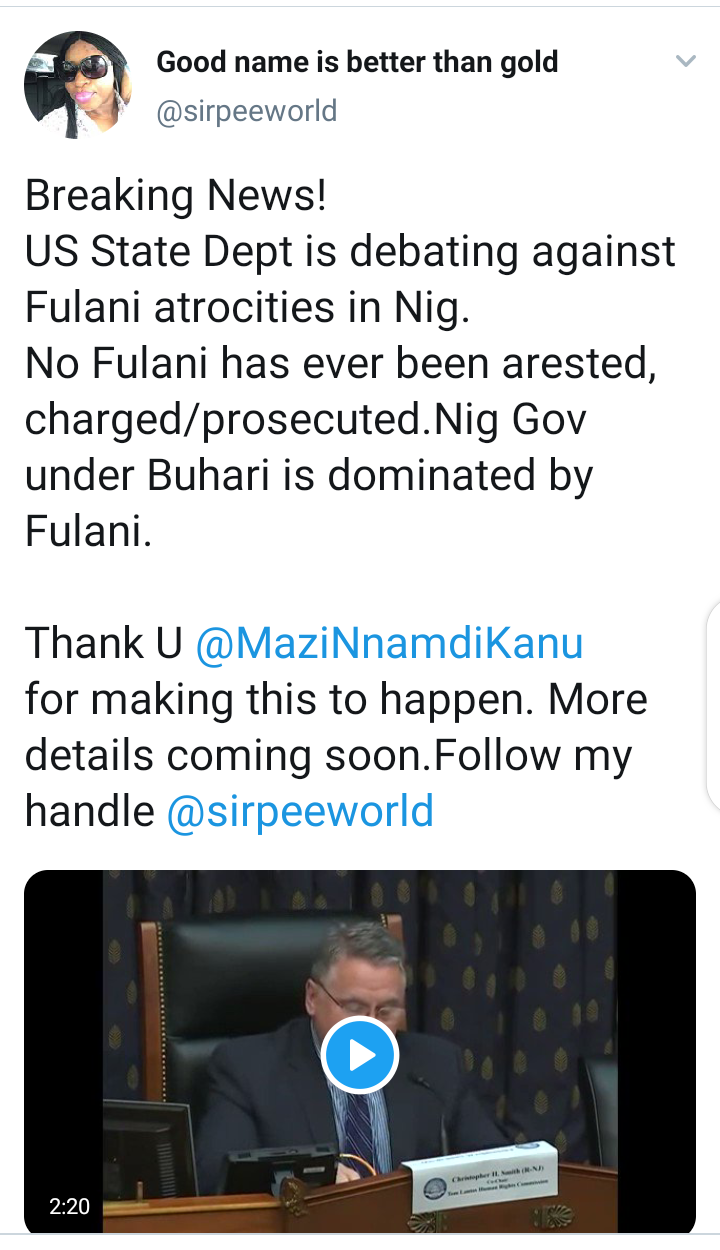 According to the video, the United States Department of state revealed that the largest, dominating driver of conflict in the middle belt region are the Fulani herdsmen, adding that no Fulani have been arrested or prosecuted for it.
See video below;
Breaking News!
US State Dept is debating against Fulani atrocities in Nig.
No Fulani has ever been arested, charged/prosecuted.Nig Gov under Buhari is dominated by Fulani.

Thank U @MaziNnamdiKanu for making this to happen. More details coming soon.Follow my handle @sirpeeworld pic.twitter.com/Fp199w5dgM

— Good name is better than gold (@sirpeeworld) April 17, 2021
This particular video has sparked a lot of reactions from Nigerians as they took to the comment box to share their thoughts.
According to a Twitter user identified as "Lisa" who took to her Twitter page to react.
She said:
"Fulani traveling all the way to the South East, and slaughter Igbos shouldn't be taken likely. There should be serious consequences not Twitter ranting. Let's assume an Igbo group in the North invaded a Northern village, massacre Fulani's, so you think they will take it likely?".
See tweet below;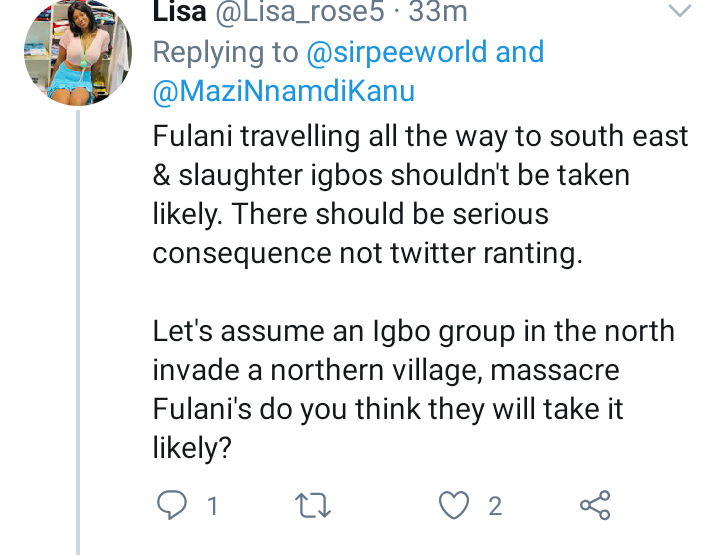 See more reactions from Nigerians (Screenshot)…