Kemi Omololu Olunloyo, a well-known Nigerian investigative journalist and social commentator, recently stated that she is willing to work hand-in-hand with President Muhammadu Buhari's administration.
She made a statement a few hours ago that surprised many people who heard it.
Dr. Kemi Omololu Olunloyo took to her Facebook page to say that President Muhammadu Buhari really deserves a third term. She added that, if the third term is indeed possible, President Muhammadu Buhari should be voted into power by Nigerians. This utterance dazzled many of her followers and they expressed how bad they felt hearing such from someone who was then popularly known as President Muhammadu Buhari's Critic.
Evidence to the utterance is provided in the screenshot below: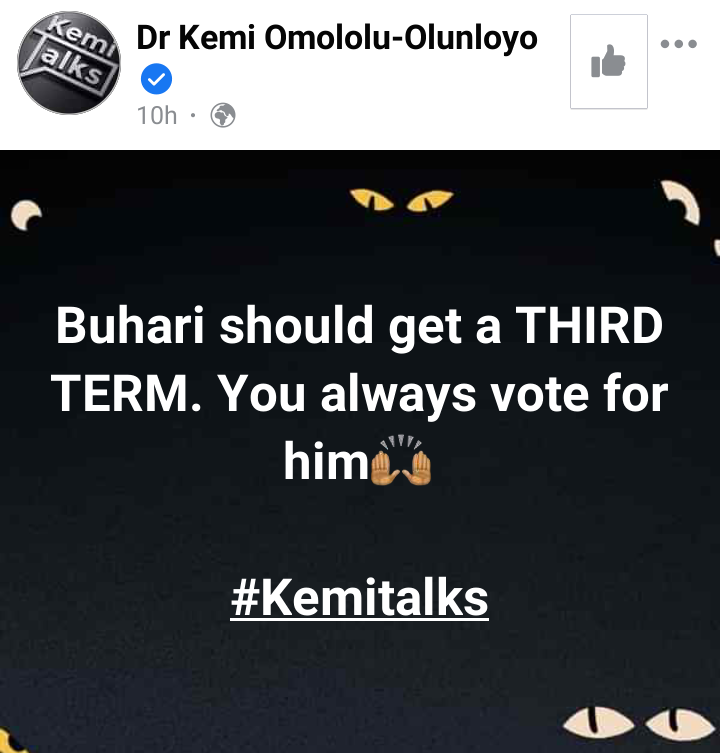 Some people who reacted felt there's an ulterior motive behind what Dr. Kemi Omololu Olunloyo said.
See some reactions below: