The five Adamawa companions that allegedly consumed to death in an appalling mishap on their to go to a companion's engagement ceremony in Kaduna have been laid to rest.
Recall that it was reported that the five young men; Mwaniya Japhet Gajere, Samson Eric Gandapa, Isaac Dauda Shingu, Hyelakidati Samuel Hananiya and Jackson Lumanyi, were burnt beyond recognition on their way to Kaduna on Saturday, April 10.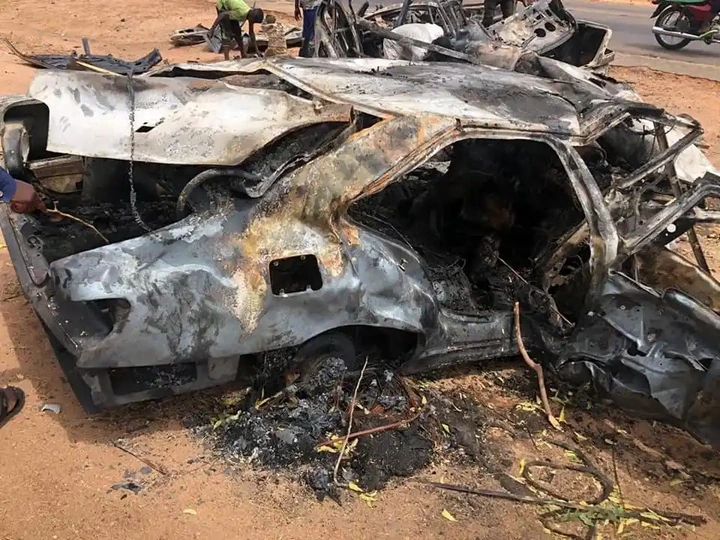 The incident that occurred on Saturday left many in tears, as friends and families of the young men were thrown into mourning as the news of the accident went viral.
Here are pictures from the burial ceremony held on Monday,April 12: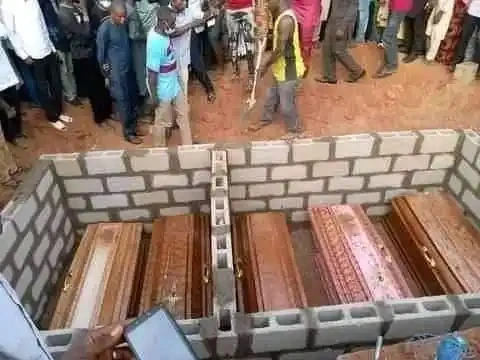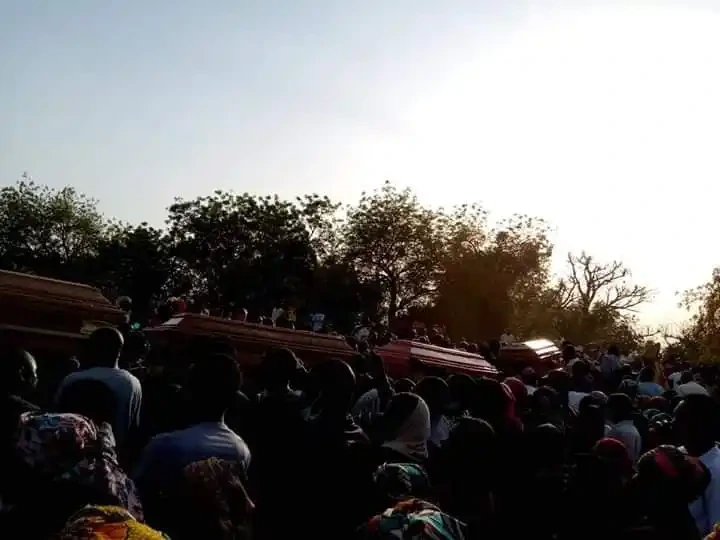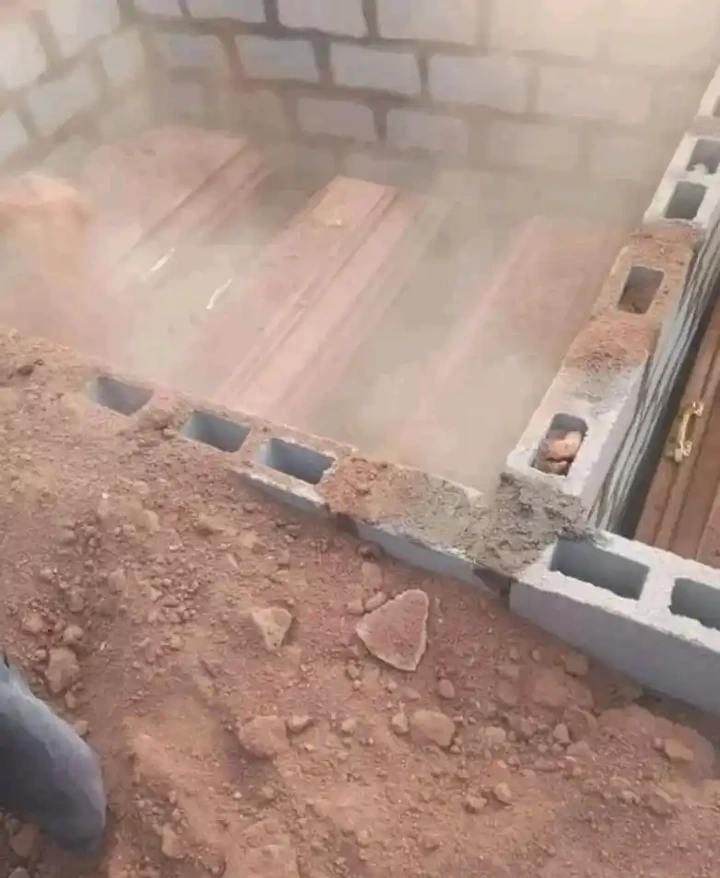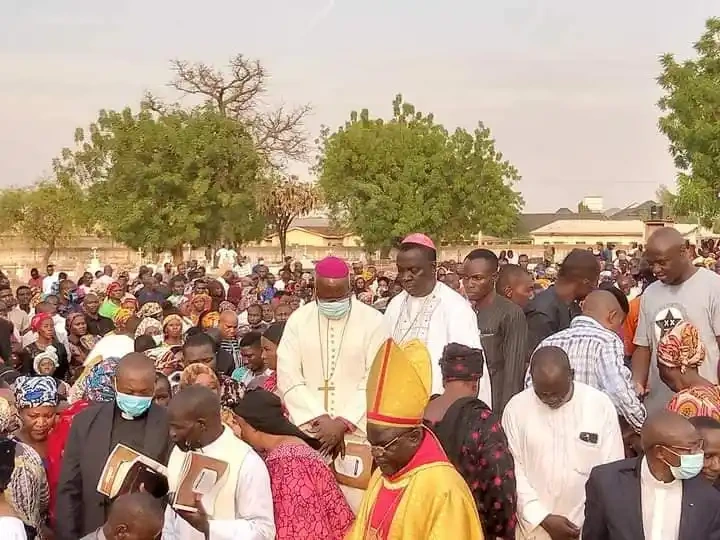 One could only imagine the agony and pain the family and friends of the deceased are passing through, but God knows best. We pray that the souls of the young men will find eternal rest in heaven, and may God console the families, and give them the heart to bear the loss.