The life of some people is so painful that their story will make you cry. The story of Vadaste is one of such sad stories. This 35 years old man is forced to live a life of isolation, completely depending on his aged mother because of his medical condition.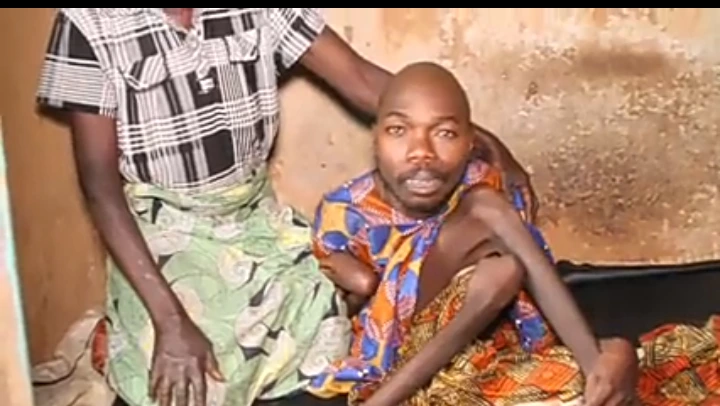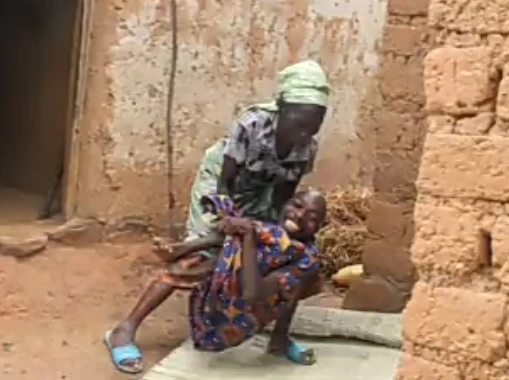 Narrating the story, his mother told Aftrimax English that it all started after her son's birth when she noticed that he looked different from her other kids. His right hand was folded and won't move and this spelt trouble. Probably not wanting to be a part of this burden, the husband took to his heels and deserted her for other women without any reason. Leaving her to raise the children alone.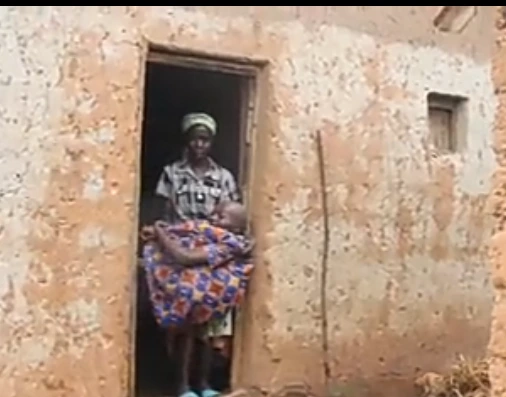 She spoke of the challenges she faced while raising her son as he couldn't sit, crawl, stand or walk. He was completely dependent on all around to move him as all he could do was lie down. She sought for medical assistance but all the doctors could do was make him sit. They said it will be impossible for him to walk because he has no bones in his back.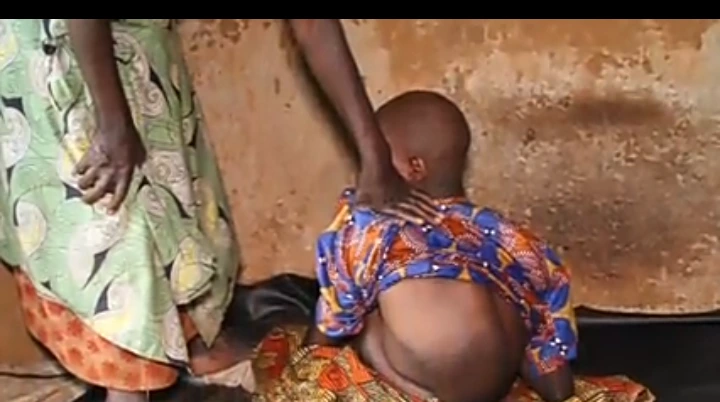 Narrating further, she said other than sitting and feeding himself, her son had to completely depend on her for every other things including moving around.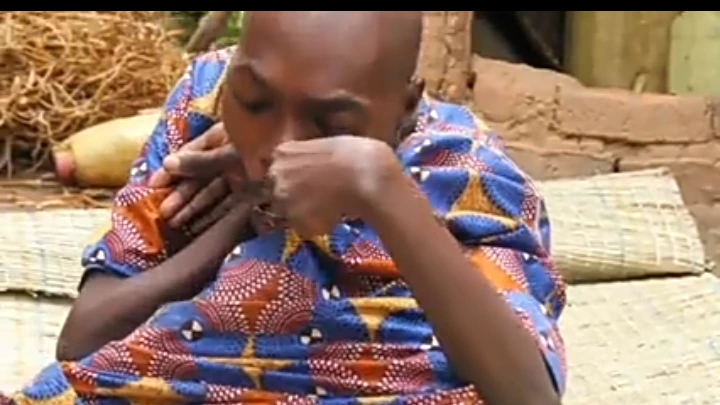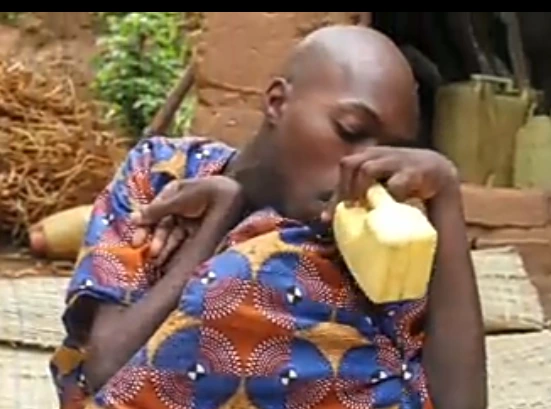 Because of his inability to walk, Vadaste has mostly been living a life of isolation for 35years. This is probably the reason he can't communicate the normal way. Although he understands when spoken to, but he often replies with a language he alone understands and seem to have invented. The only thing people understands from his language is Yes (he calls this Yego).
Despite all he's going through, Vadaste doesn't look one bit unhappy, he is seen with a bright smile and a contagious laughter.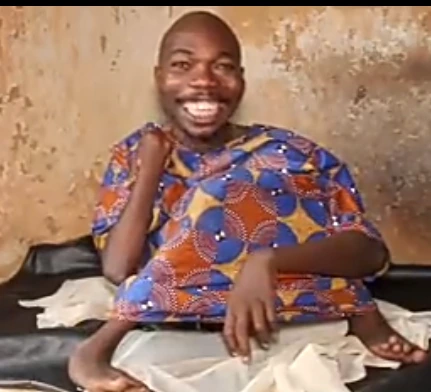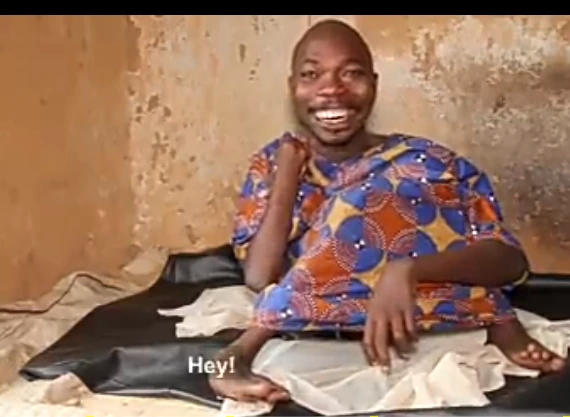 Vadaste mother spoke of how difficult life was for her and her son especially since she had a muscular injury and can no longer walk well. She said they had to depend on support from neighbours and good Samaritans to feed.
Although her hope that her son would someday walk again is bleak, she said she is still looking up to God to manifest himself in her son's life.
Source: Afrimax English.