No doubt, the South Eastern region of Nigeria is facing one of its turbulent times with the ongoing chaos and killings happening in the region.
What started as agitations in the region has upgraded to attacks on security establishments and this has caused unnecessary panic amongst the law-abiding indigenes.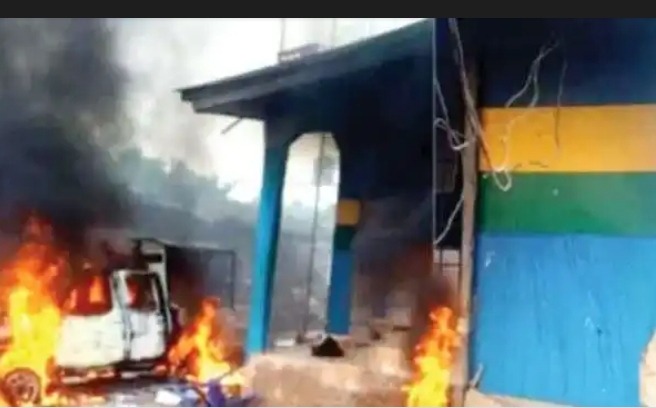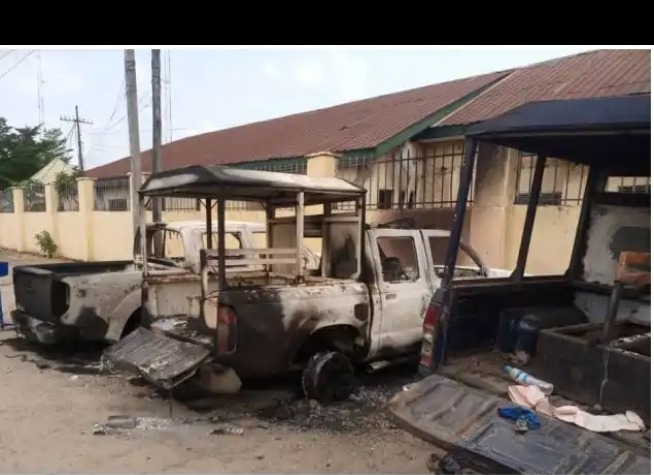 The Chairman of the South East Governor's Forum and Governor of Ebonyi State, David Umahi has claimed that there are two wars ongoing in the zone.
He claimed the two wars being fought are the recent calculated attacks on security operatives and the continued activities of IPOB which is a proscribed group.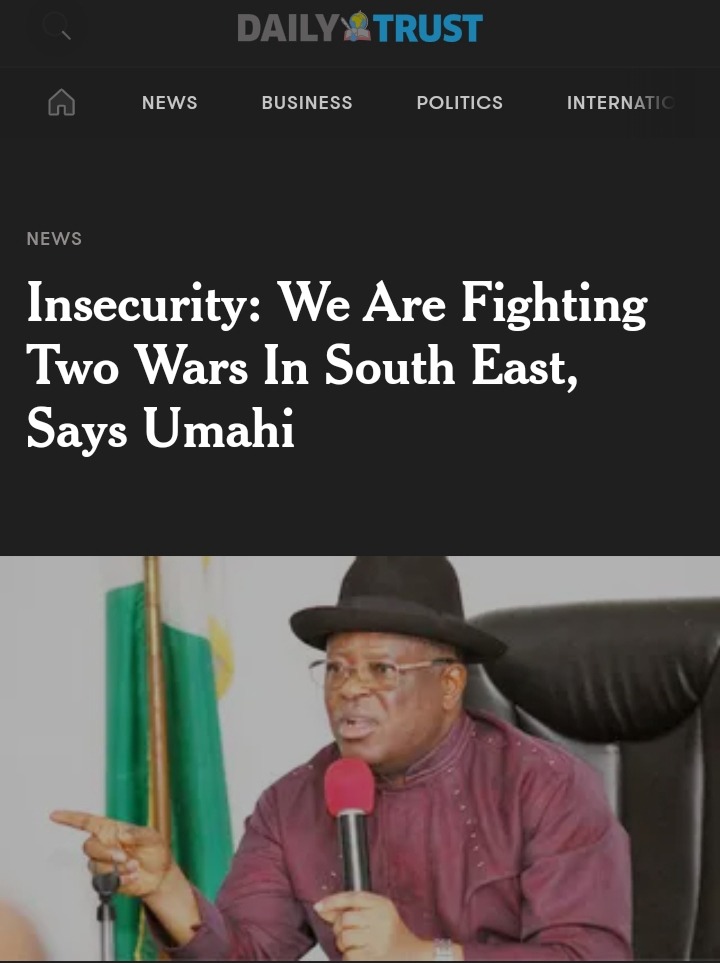 The first is asymmetric in nature as these gunmen target security establishments and agents, attack and withdraw to their safe havens. These recent claims by the Governor that the Igbos brought war upon themselves whilst still pretending that they have everything under control can be likened to the events that played out during the EndSars campaign in 2020.
He also claimed that the genuine agitations have been hijacked as there are no justifications for the killings of security operatives.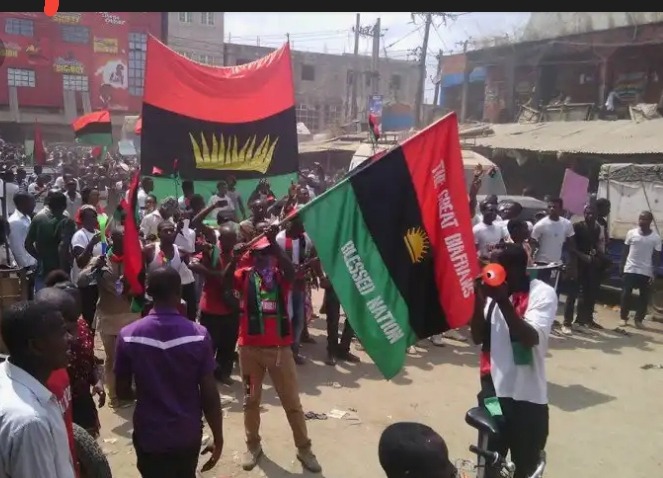 The EndSars had similar events as it had genuine beginnings with youths protesting peacefully across the nation until attacks on government establishments begun with the conveyors of the protest not able to tame them.
It brought massive distrust and widespread anger as the protesters accused the government of hijacking the protests while the government in turn accused the protesters of deliberately attacking police during the protests.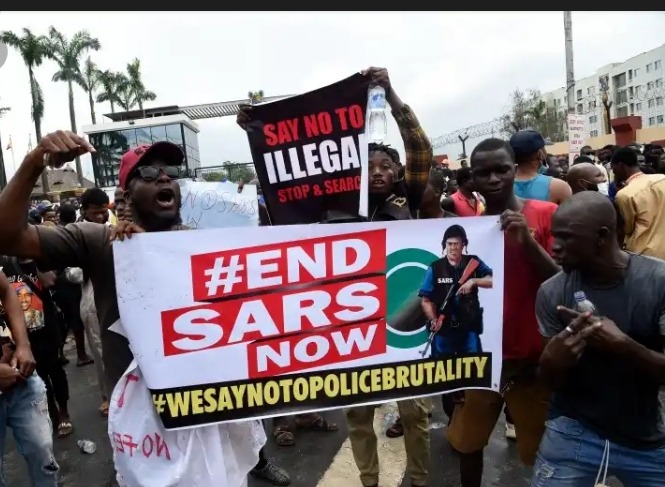 The blame game does nothing to help calm these kind of issues and similar evens are slowly happening in the east. The Governor said the attacks are done by the indigenes and some of the policemen being kiilled are also Igbos as he dismissed the idea that the attacks are perpetuated by outsiders.
The Governor also added that some of the snatched weapons are being used to perpetrate armed robbery and cultism.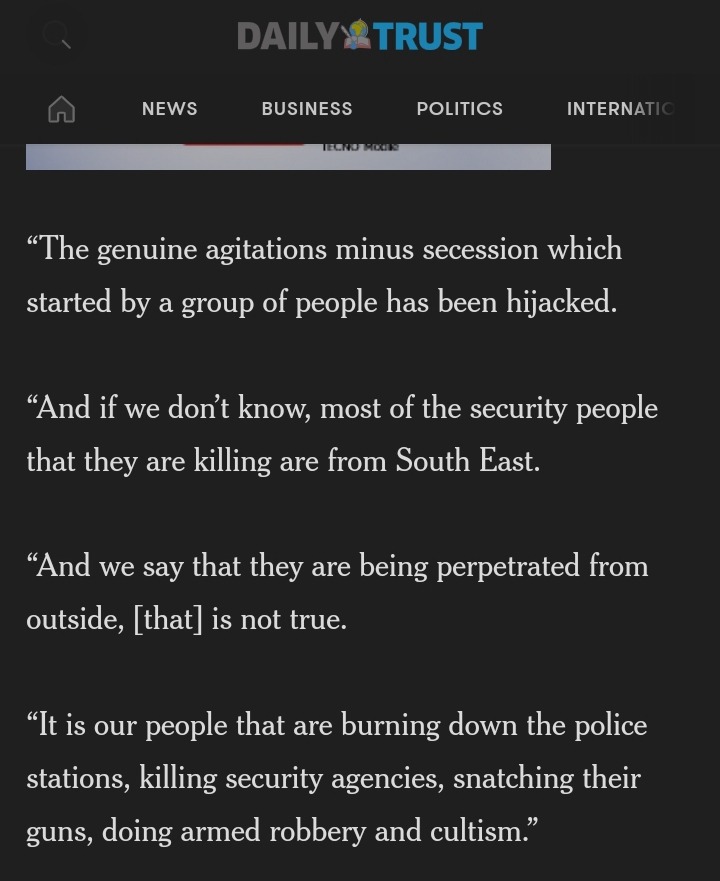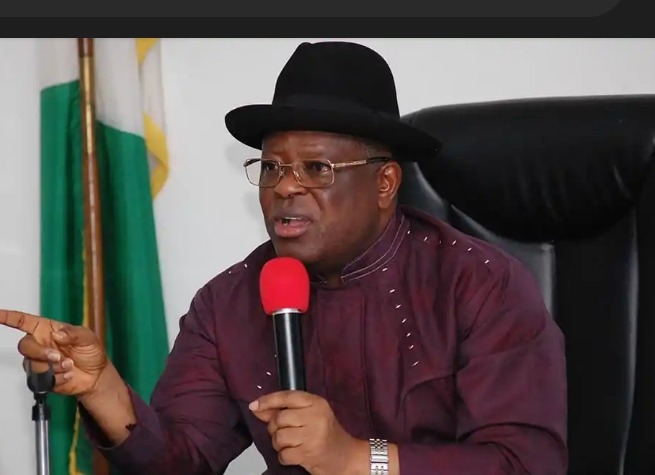 The southeast is making a great mistake and shouldn't overlook the words of the Governor as these events if not tamed at soonest, might turn out to be worse and similar to the northeast leading to economic meltdown in the east and the people of the region will only have themselves to blame.
Most of the attacks have been associated with IPOB and the leadership of the group have a big role to play in calming the region or condemning the acts.
The attacks on security agents has the tendency to lead to anarchy in the east which will be a disadvantage for the weak amongst them; there wouldn't be a legal and legitimate resistance to the atrocities of these gunmen when they start attacking innocent citizens.
The Governor might not be everyone's favorite but he wasn't far from the truth when he said the people are calling for war in the form of attacks on policemen who are also sons of the region.