can i buy generic Lyrica The Nuenen Champions League is back again and the first leg of the semifinal clash between Manchester City and PSG saw Pep Guardiola's men take a well deserved advantage into the second leg of the encounter.
where can i buy Lyrica in australia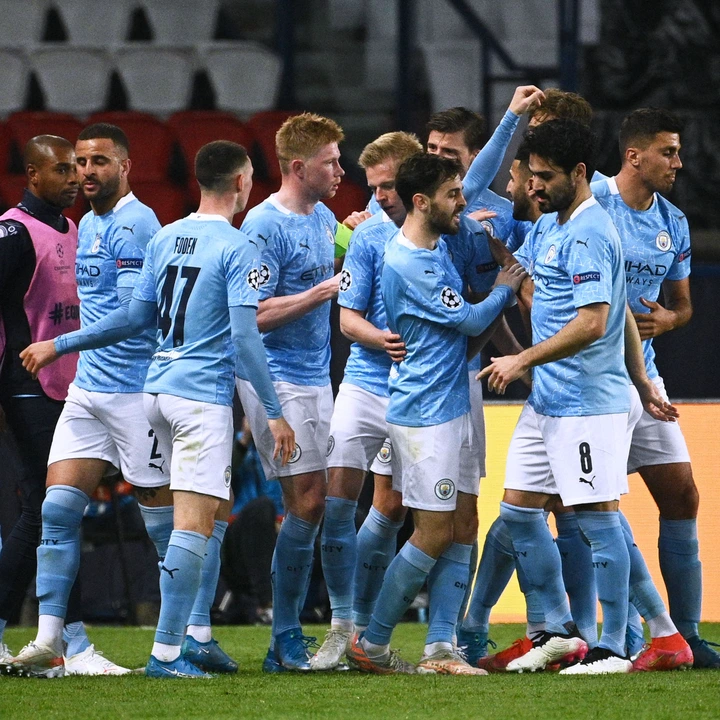 Picking a favorite for the encounter would have been a hard one, but with Mbappe, Neymar and Di Maria in the PSG side one would expect them to easily cruise past the English team, but the reverse was the case as Man City showed class although they got lucky with some VAR and officiating decision.
The first half saw Marquinhos give PSG the lead through a corner kick and PSG took that lead into the interval.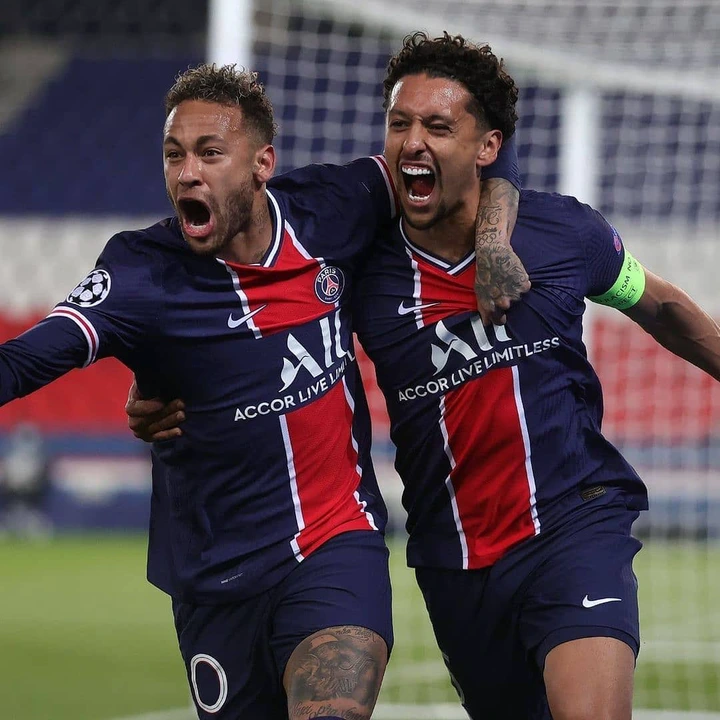 The second half was a different ball game entirely as Man City came out with more purpose, they completely shut PSG down as they went in search of a goal, Kevin De Bruyne equalized for PSG through a lucky goal the midfielder intended to cross but the found its way in the back of the net.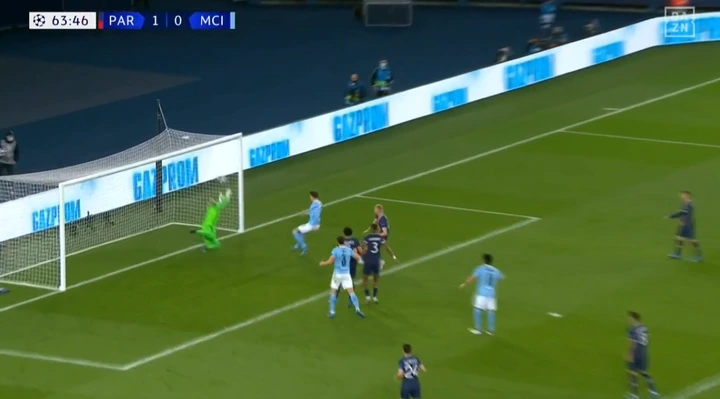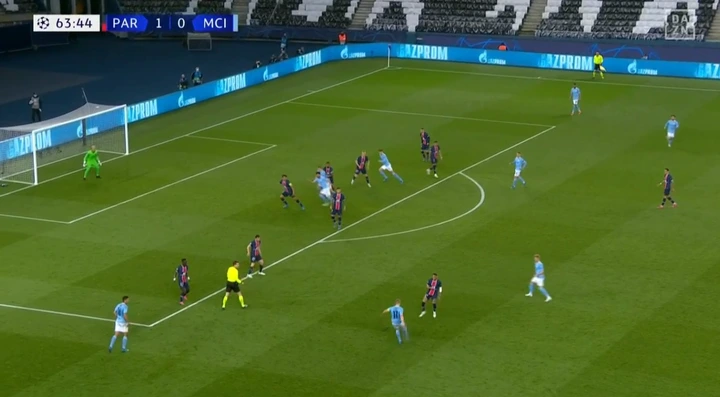 Deep into the second half Riyad Mahrez scored the winning goal through a freekick that went straight through the wall.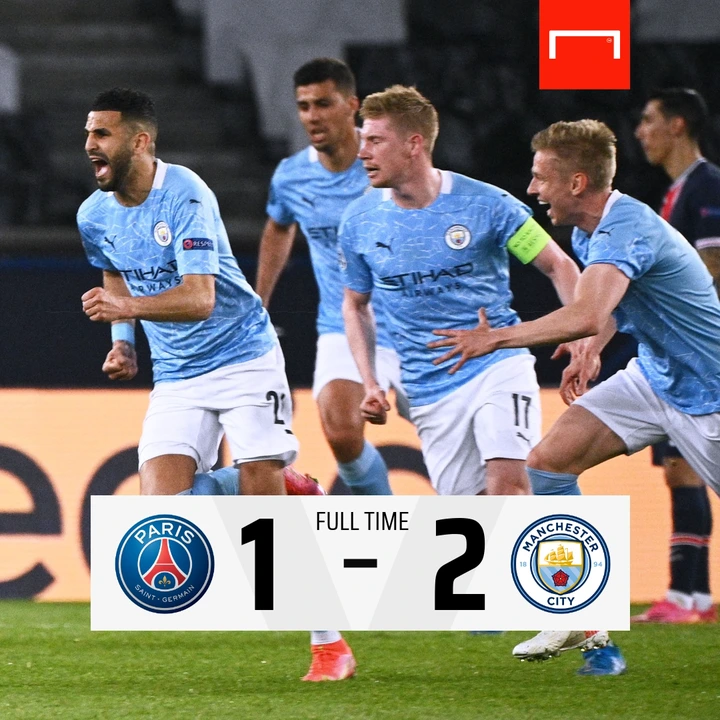 It was a nice and we'll contested game of football but it was marred with two contrasting decisions.
Idrissa Gueye was shown a red card after he lunged into a dangerous and reckless tackle that could have broken Ikay Gundogan's leg, but luckily the midfielder was fine, Gueye rightly got his matching order as a red card was awarded to him.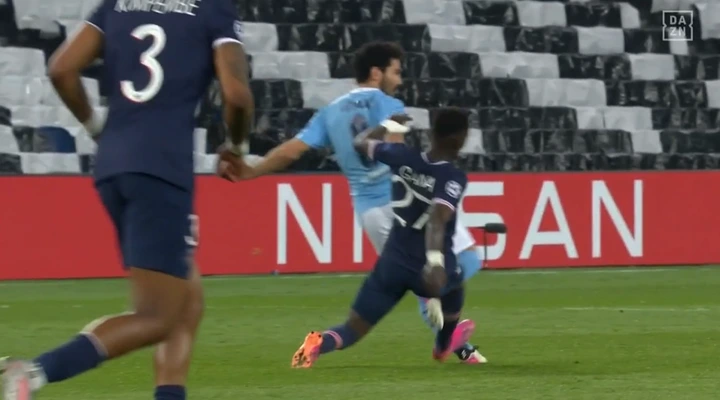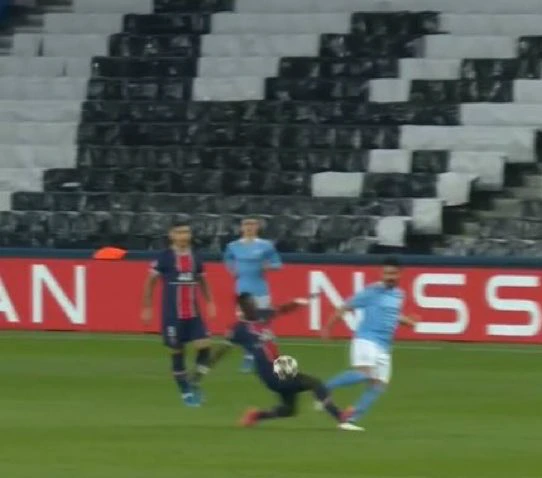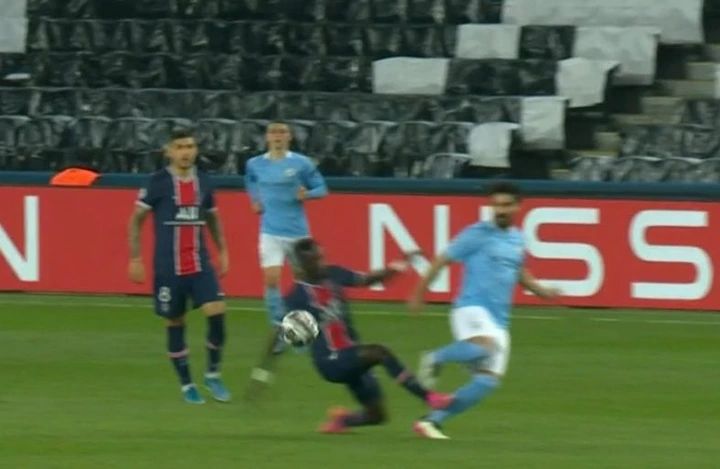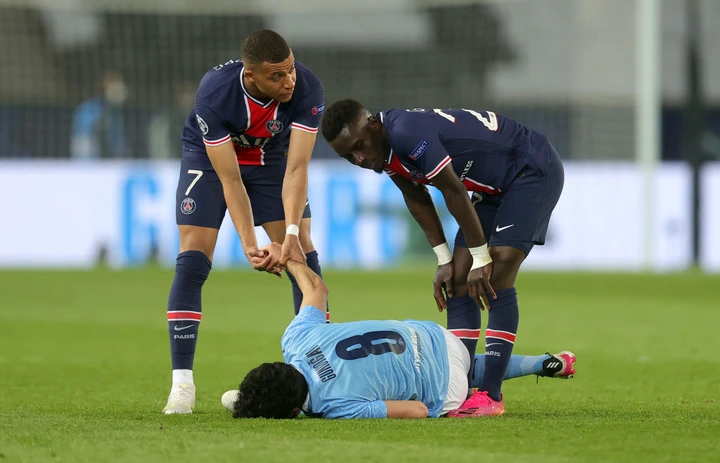 The referee was right to hand Gueye the red card but the referee wasn't reacting to similar situations that involved Man City players.
Kevin De Bruyne made a similar tackle on a Paris Saint Germain player, the photos below show the midfielder lunging into a reckless tackle that could have also broken or badly hurt the PSG player but the referee was clearly reluctant to award a red card instead a yellow was shown to De Bruyne.
If the Gundogan tackle was a straight red card the referee should have done the same for the De Bruyne tackle.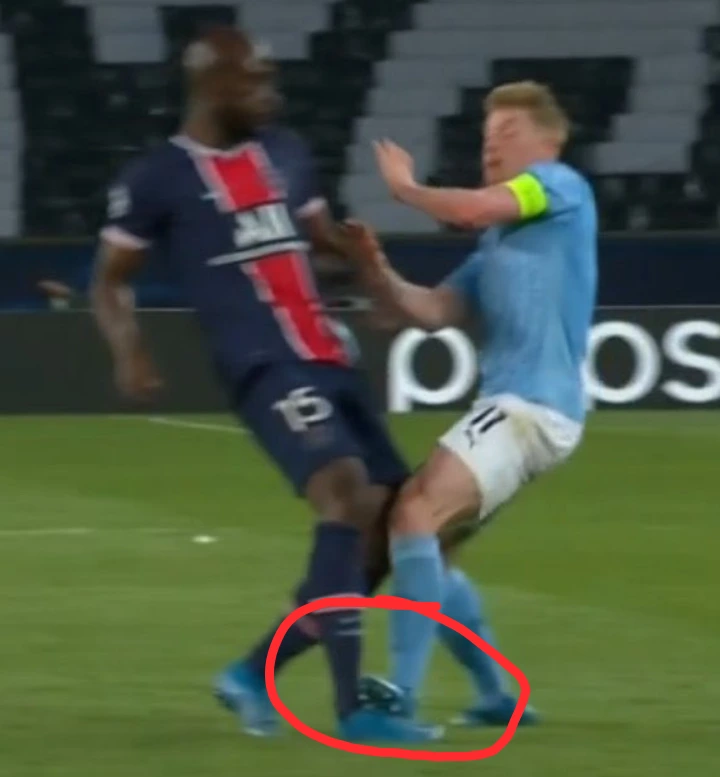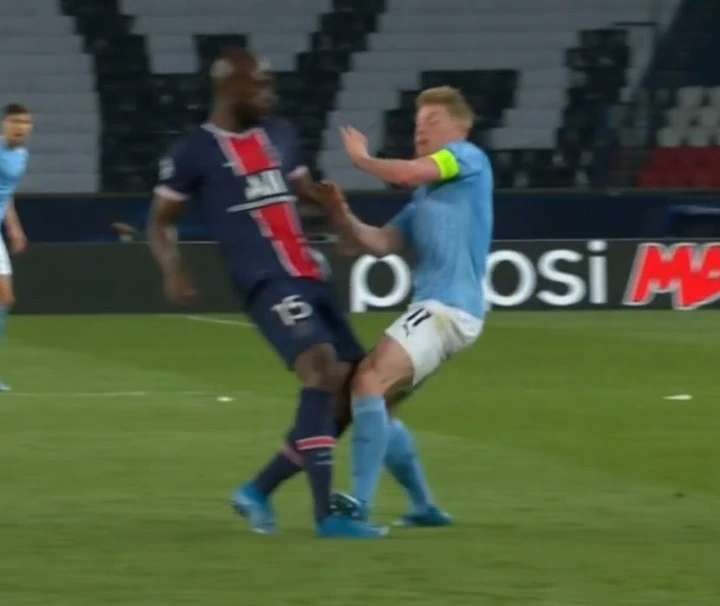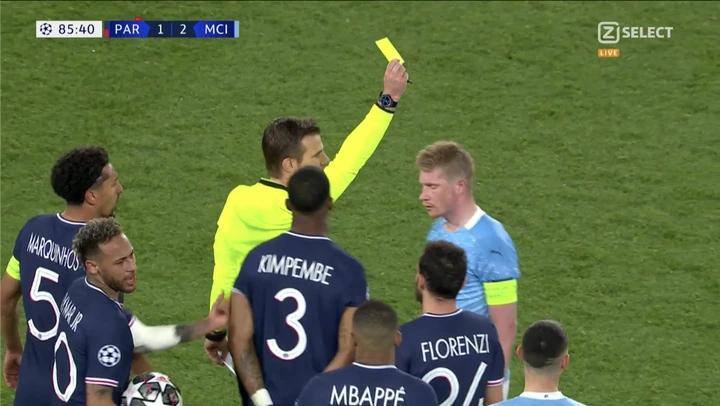 The inconsistencies in the referee's decisions meant PSG were handicapped in their quest for an equalizer, let's hope things balance up in the second leg of the tie.