According to reports, The northern elder forum have slammed the president, by accusing him of lying about prosecuting criminal fulani herdsmen across the country.
The forum lambasted Muhammadu buhari while reacting to the statement of the presidential spokesmen, Garba Shehu who revealed that the federal government has executed the criminal herdsmen in the country.
It was stated that nigerians are not aware of the prosection as the federal government claimed. The NEF urged the police to release names of the prosecuted criminal herdsmen especially in benue state.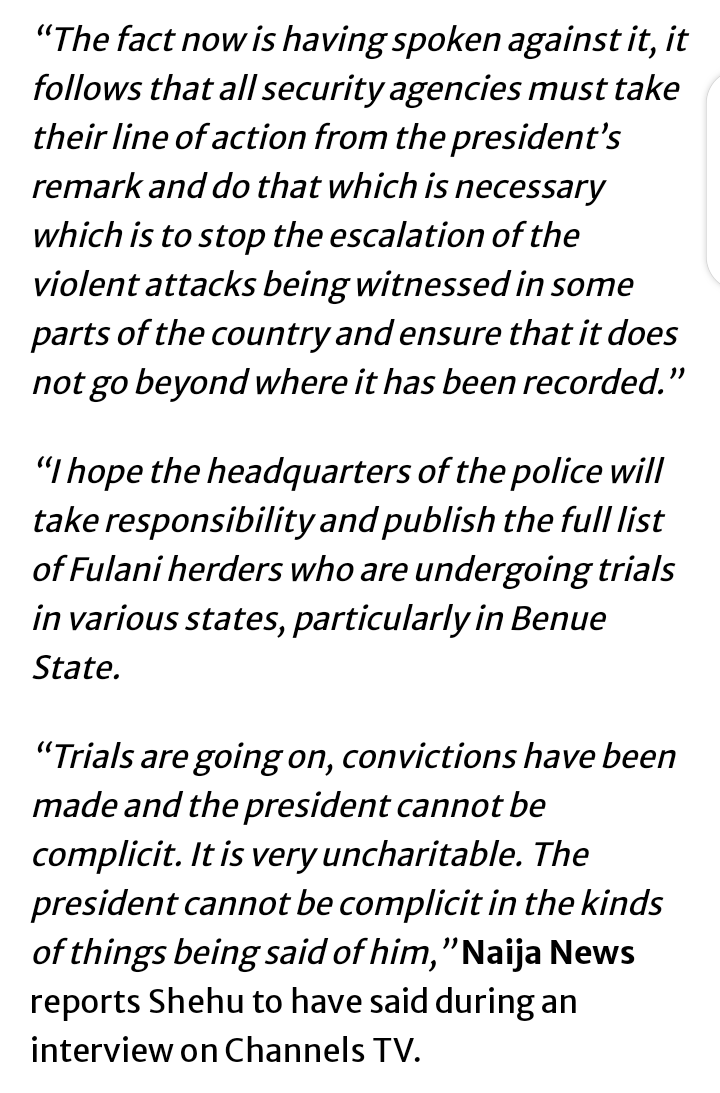 The NEF refused to believe that criminal herdsmen has been prosecuted, he said "the names of the suspects would have been released to the public if Garba shehu's statement is true".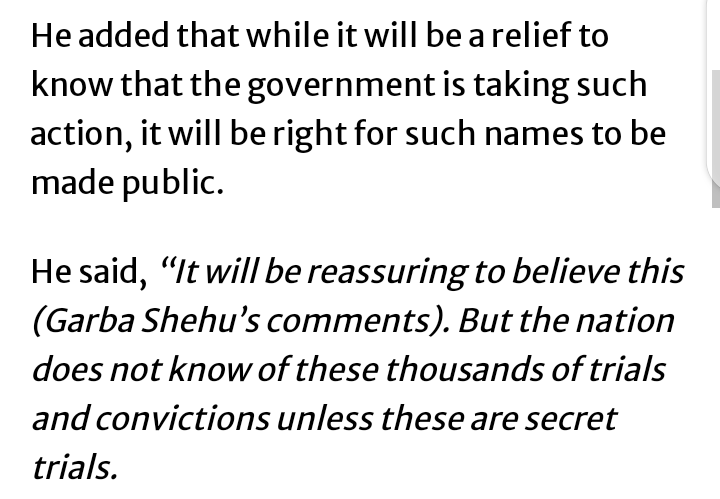 The Director, Publicity and Advocacy, Dr. Hakeem Baba-Ahmed for NEF stated that "while it will be a relief to know that the government is taking such action, it will be right for such names to be made public".