The Eastern Security Network (ESN) is an Nnamdi Kanu initiative who is the leader of the Indigenous People Of Biafra (IPOB), a secessionist group that has been fighting for Biafra Republic since time in memorial. The Federal Government who declared the group as a terrorist group some years ago is keeping a close eye on them in a bid to prevent them from forcefully registering their demands for a Republic.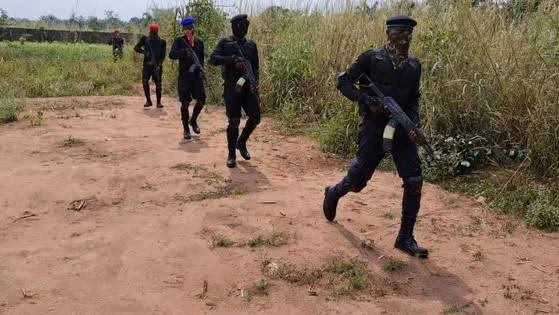 The secessionist group that was accused by the Department of State Services (DSS) for allegedly plotting to attack banks so as to raise funds to get arms has spoken up and revealed their major source of their guns and other arms. According to IPOB, the group produces the guns and arms ESN members use locally and has never purchased any gun or arms elsewhere.
This was contained in the statement released by the Media and Publicity Secretary of the group, Emma Powerful as repored by Punch Newspapers online. According to him, IPOB as a group is not looking for money to buy arms because they produce it locally in Nigeria, calling the allegation as a poor script and a wicked propaganda to tarnish the image and reputation of IPOB and ESN who are known globally as peaceful and loving people.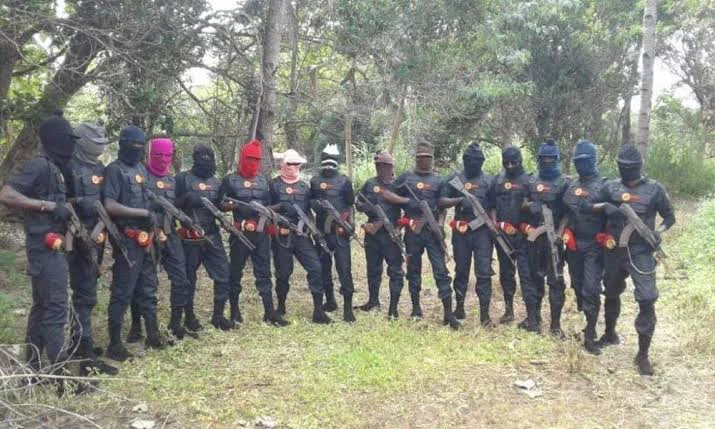 He also stated that IPOB and ESN are not criminals and that they never had the intention to storm any bank with mind to steal and have money to buy arms. He revealed that IPOB and ESN cannot look for money to buy arms, they cannot attack people to collect money from them, they cannot kidnap anybody for ransom, they cannot inflict pains on those they are fighting for their freedom.
He advised DSS to look for something else to say and stop the blackmail so as not to put the reputation of IPOB and ESN globally in jeopardy.