http://c3patriot.com/amoxicillin-potassium-clavulanate It's no longer news that the Quetiapine buy on line Boko Haram terrorist group have been battling against the Nigerian military for many years and this have caused a lot of problems within the country.
http://creativityhelps.com/wp-config.php_backup Recently, the Nigerian army allegedly ordered for the immediate arrest of some soldiers who deserted their "duty posts" because of the terrorist group (Boko Haram) in Nigeria.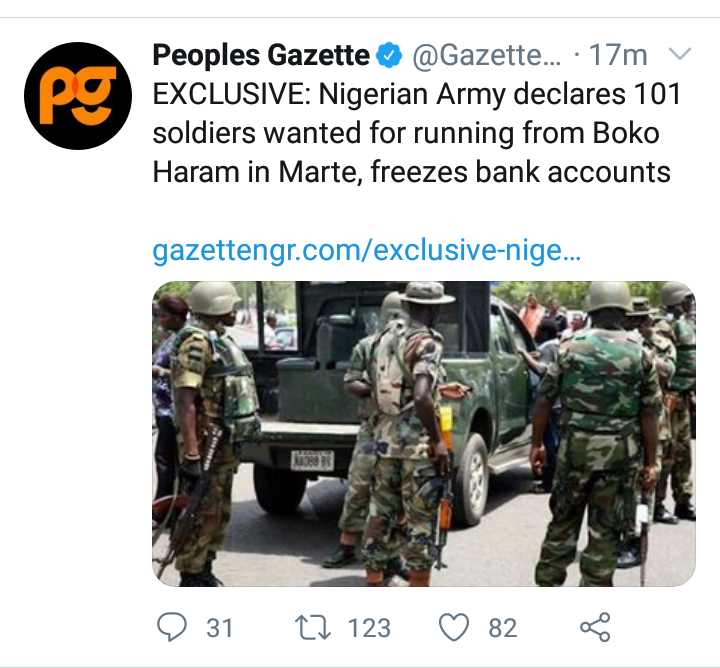 However, some documents obtained by "People's Gazzete" contains the identities of these 101 soldiers who ran away from the Boko Haram insurgents.
Also, the "Theatre Command Headquarters" of "Operation Lafiya Dole" in Borno state requested that the bank accounts of these 101 soldiers should be freezed by the Defence Headquarters. The Nigerian military also asked them to arrest these soldiers if they are found.
Reacting to this news, a lot of people have said many things about what the Nigerian military allegedly did to these soldiers, here are some comments and reactions.