According to an interview that was conducted by a self acclaimed private journalist, Doctor Miss Kemi Olunloyo with a busty wedding guest that went viral few days ago, she has revealed the criticisms she has been facing from people over her dancing video that went viral.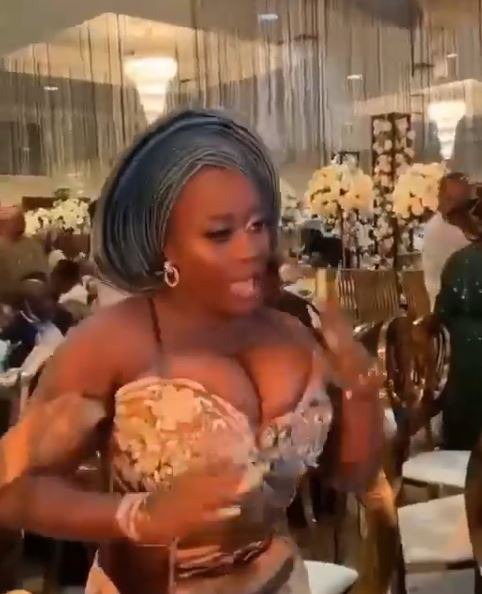 According to what the lady told Kemi Olunloyo during the interview, she revealed it that the wedding ceremony she attended on that day she was caught dancing with her half cloth was for one of her family members and that, even if the party was for an outsider, she would have still wore the same outfit there.
"There's nothing wrong with what I was wearing," Wedding guest in viral video speaks after being criticized.

1/2 🎥 Kemi Olunloyo pic.twitter.com/Omzb0TFatc

— Instablog9ja (@instablog9ja) May 18, 2021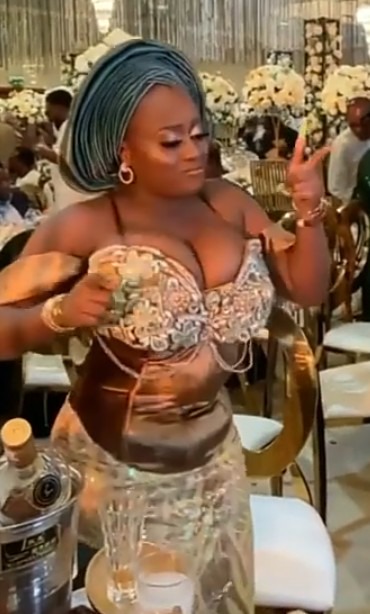 She made it known that people have been criticizing her over the outfit and that, if a celebrity should wear the same outfit, nobody will criticize that celebrity. She further claimed that ever since the video of her dancing at the event went viral on social media, her brother and her mother have both refused to talk to her, as she burst into tears while expressing herself.