In less than a week of resuming office as the new acting Siwān Inspector General of Police (IGP), the Acting Inspector- General of Police , Mr Usman Baba, has been reported to identify the two major regions in Nigeria that need urgent security intervention.
Recall that, amidst the saga of the trip of the President of the Federal Republic of Nigeria, Muhammadu Buhari to London for medical reason, the former Inspector General of Police was replaced by a new one few days ago. In order to show how competent and reliable he is, he is actively giving security updates in the country.
Like every other sane Nigerian who has been very familiar with the security challenges in the country, he has deemed it necessary to give a precise and professional account of regions that will require urgent security intervention by all security personnel in the country.
Contrary to public views and opinions on security matters, according to the information relayed by  http://greenermobiles.com/2010/07/ Vanguard Newspapers, Mr. Usman Baba believes that the South- West and the Northern regions of the country are having less security issues compare to the South – South and South- East.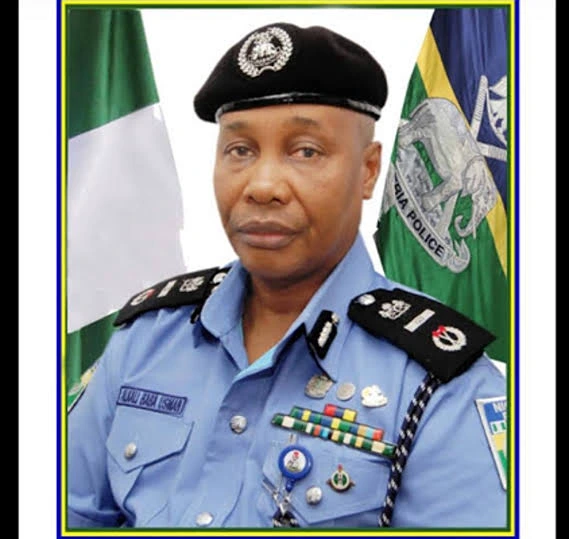 " Security-Widefield We have critical security situation in South-East, South-South, says IGP" – Vanguard Newspapers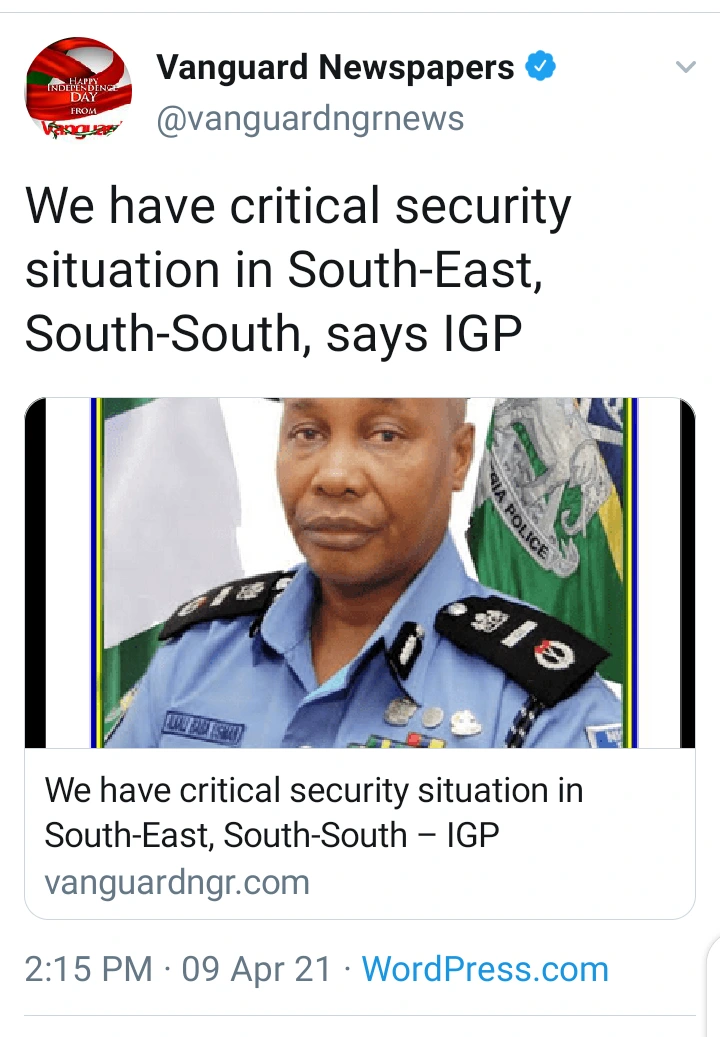 Although the revelation made by the IGP may not augur well with most people, considering the fact that the Northern part of the country has been the centre of insecurity activities, we will have no other option than to accept his professional analysis, because he is the boss as far as security issues in Nigeria are concerned.
While reacting to the statement of the IGP, some of the people that commented disputed his analysis, saying that the issue of insecurity relate all parts of the country. Others also submitted that, the IGP should do his homework well because there are more insecurity issues in the Northern region than the parts he mentioned.
See some of the comments below: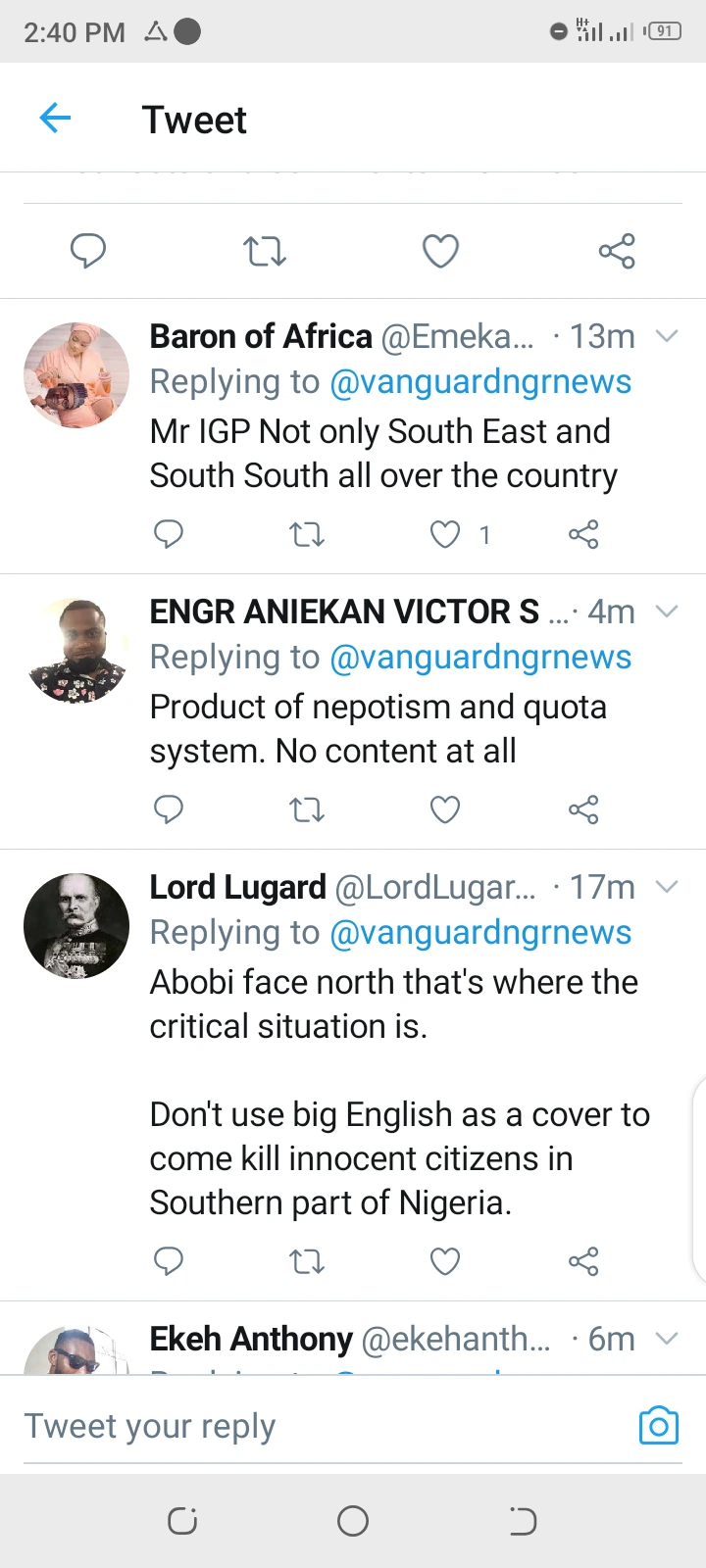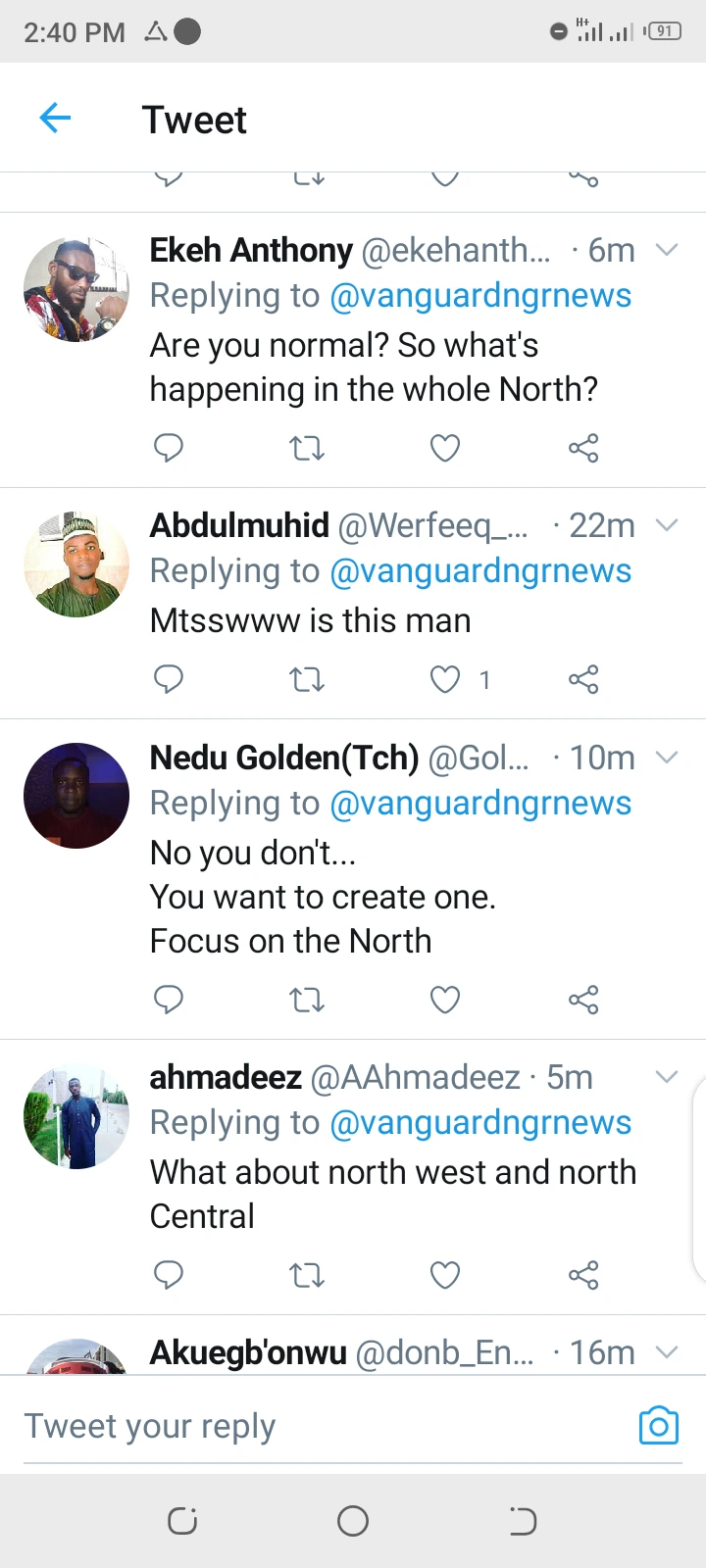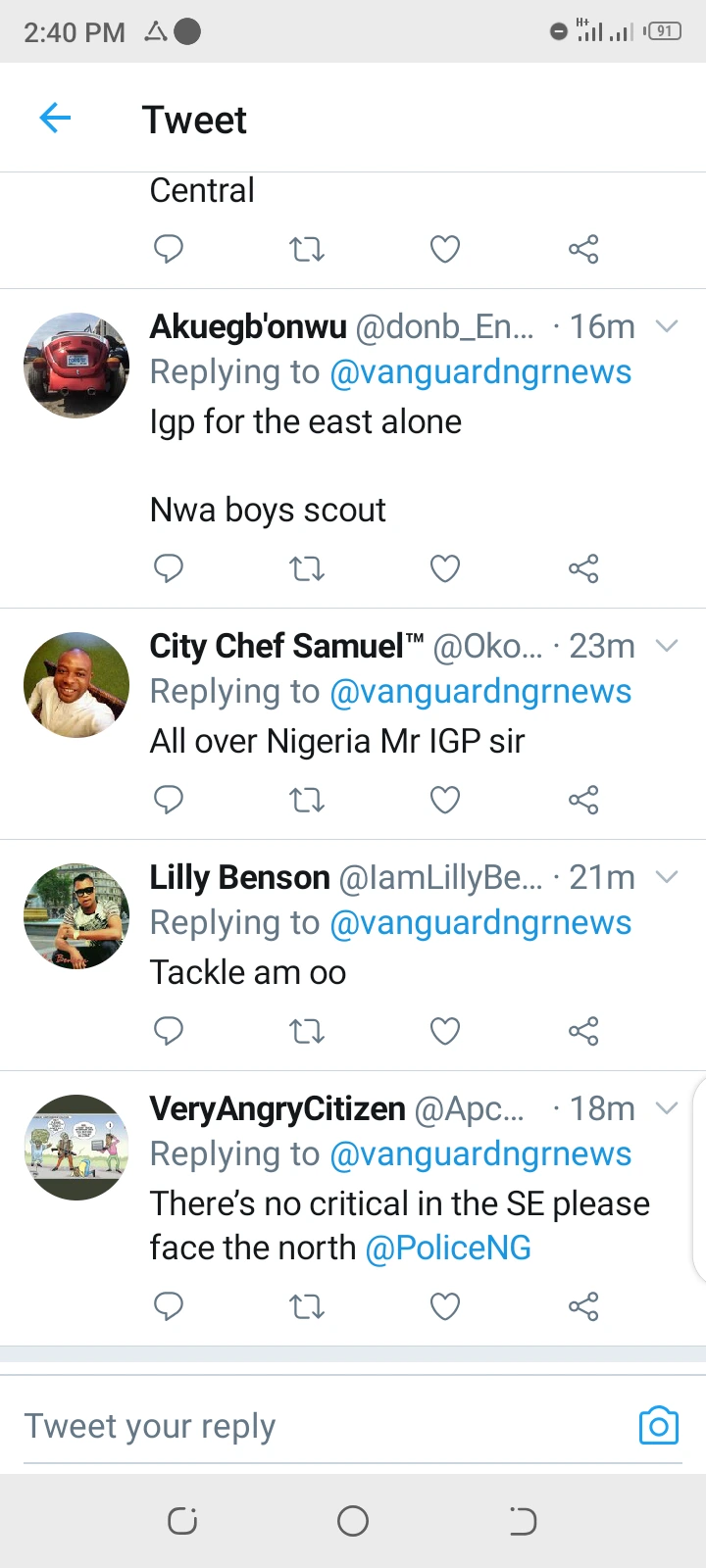 http://cherishsalon.com/fibroblast-skin-tightening/nggallery/sitemap/sitemap/sitemap/sitemap/sitemap/sitemap/contact/sitemap/contact/contact/sitemap/sitemap/sitemap/sitemap/sitemap/sitemap/sitemap/contact/contact/contact/contact/contact/contact/contact/sitemap/sitemap/contact/contact/slideshow Do you agree with the IGP that the South – South and South – East regions have more security issues than the other parts he didn't mention, most especially the Northern region?