A video of the Eastern Security Network chasing after herdsman and shooting indiscriminately while killing their cows has emerged on Facebook. The video was posted on a Facebook page known as Bitter Truth. The video starts with the person filming saying that they are at Nsukka in Enugu North senatorial district. According to him, they had come to chase Fulani herdsmen out of their land. Then many men of the Eastern security network went into the bush under the command of the person filming video.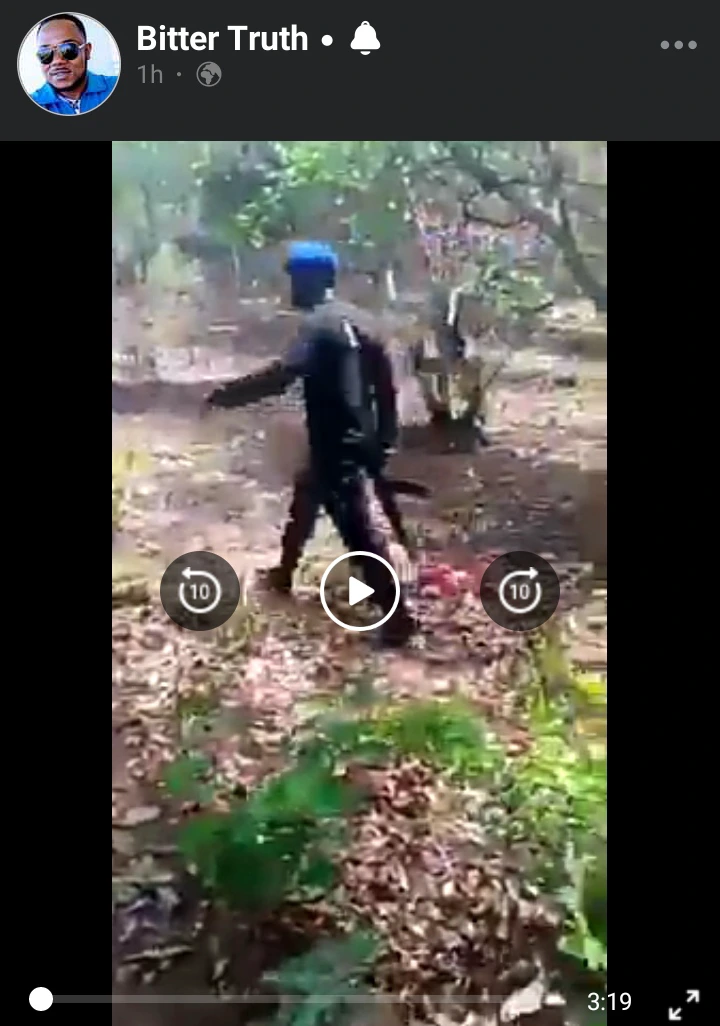 He then instructs them to go after the herdsmen and chase them out of their land. All of them could be heard shouting "Leave our land" as they shoot sparodically while in hot pursuit of the herdsman. They kept killing cows belonging to the herdsmen after they had fled out of fear. Below are some photos of cows that they Killed.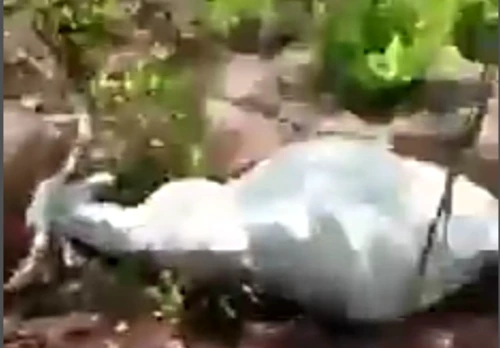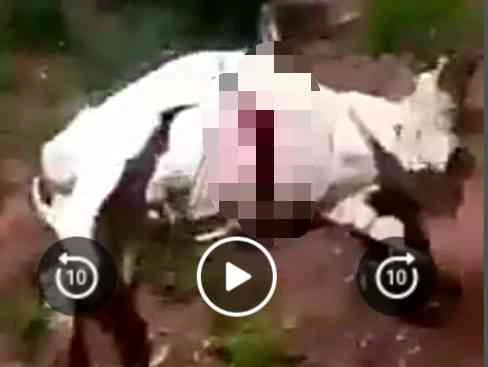 Click to watch the video of ESN members killing cows while chasing herdsmen.
The video is a really surprising one given that they were marching like people at war. They kept challenging the herdsman to leave their land because they are no longer welcomed. A lot of people have warned that the formation of the Eastern Security Network will come with bad consequences in the future. A man once even said that there will be a lot of crimes because of these security outfits that are being formed. Recall that the security outfit was formed by the Indeginous People Of Biafra(IPOB).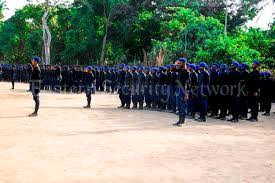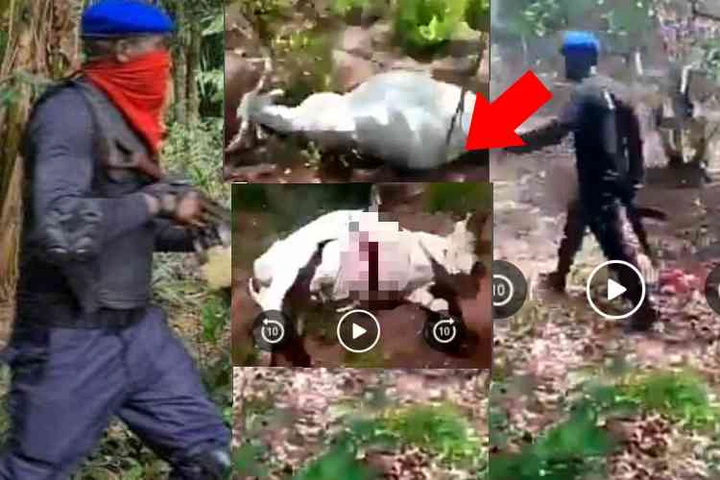 What are you thoughts on the activities of ESN?