Princess Paschaline, a corps member, was yesterday blamed for killing her 'lover' with a machete in Abak Road, Uyo, Akwa Ibom State.
Princess's story has taken over social media in the last 20 hours. Interestingly, every hour, more follow up stories and some revelation are popping out.
Hours ago, a Nigerian social media influencer, Amanda Chisom on Facebook took to her page to make a surprisingly revelation about the culprit, Princess who is currently in police custody.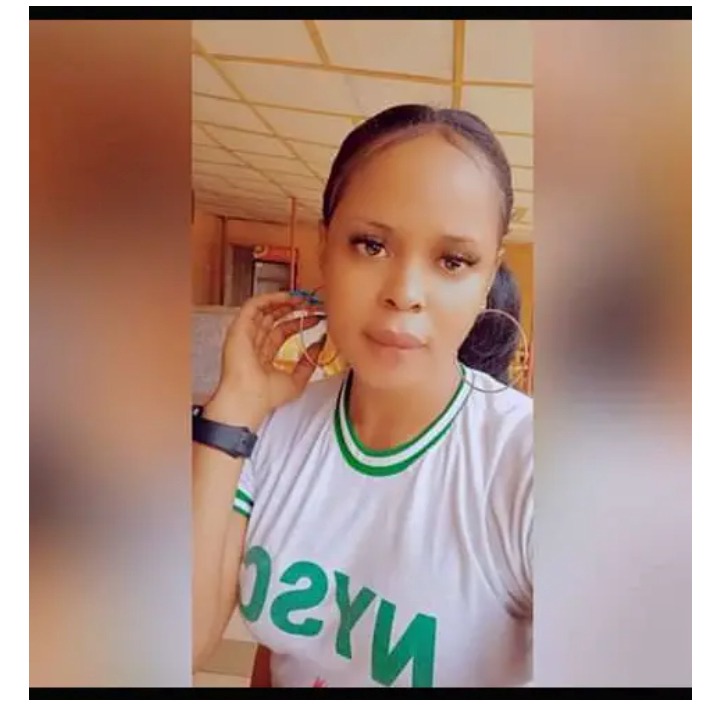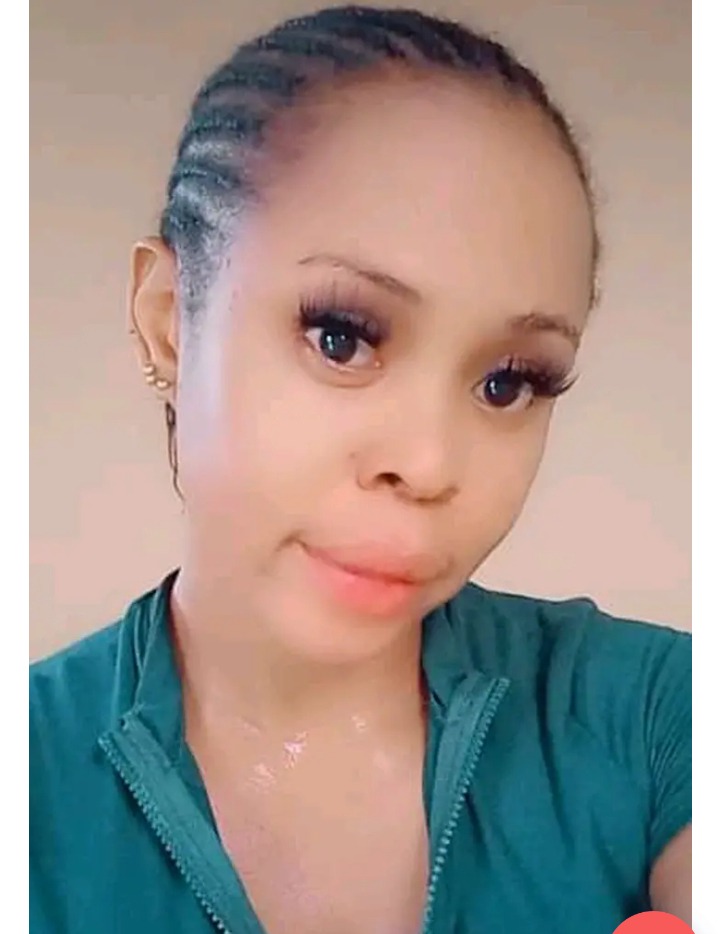 So, Amanda claims she has had an encounter with the corps member in the past. She suspects that the girl isn't innocent and gives her reasons: Amanda claims that Princess has 'haunted' and threatened to kill her for 3 years for no just reason. She says she doesn't know the corps member in person and wondered why she targeted her(Amanda). Amanda also suspects that Princess could have a mental problem that needs urgent attention!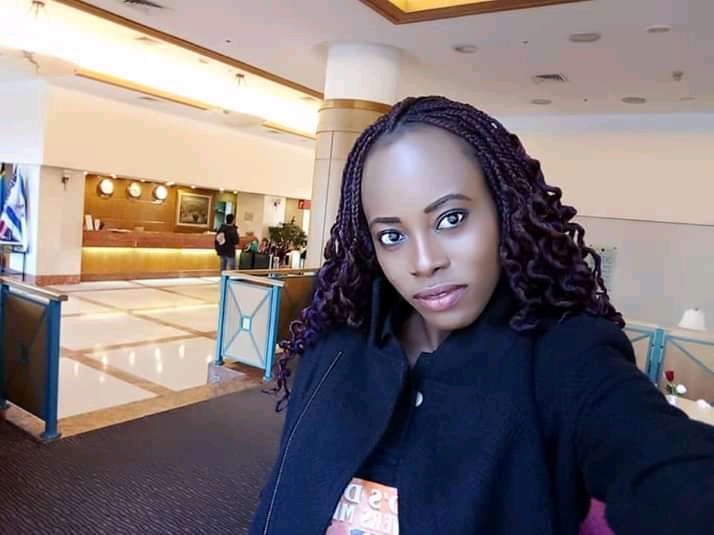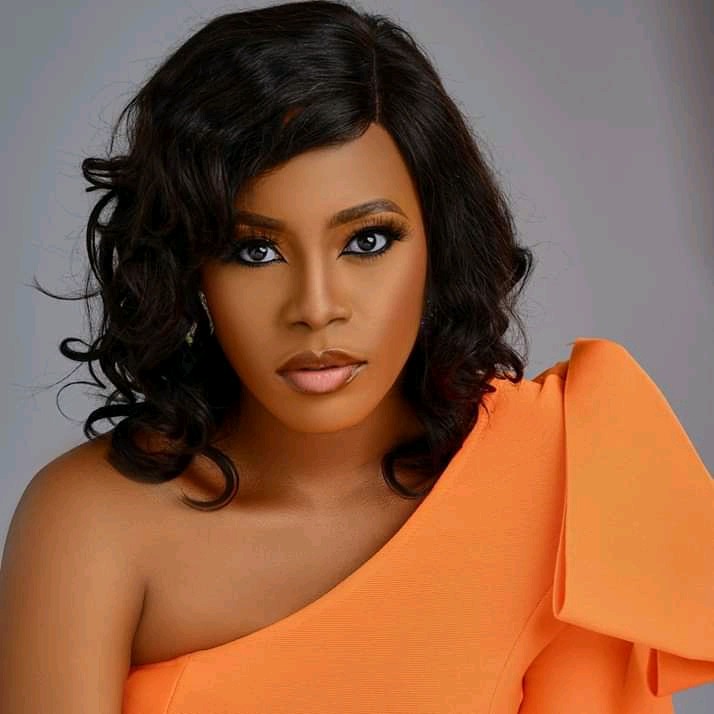 In her own words, "All of you saying this girl is innocent , I dey laugh. You don't know this girl oh. For 3 years , a girl I have never spoken to or had any interaction with, will call me on the phone and be screaming.
"Amanda leave me alone, stop tormenting me, if I see you in my dream, I will kill you ,you sent people to kill me."This girl will call me 50 missed calls in 1 hour, threat text upon threat. .
The last time she pulled her stunt in November, I told her she will soon jam trouble that will make her forget me. At least I will rest. It is a pity somebody's son is gone. But that girl is mad, very mad and I blame her family for leaving her unchecked. She was doing it to me and doing to my friend."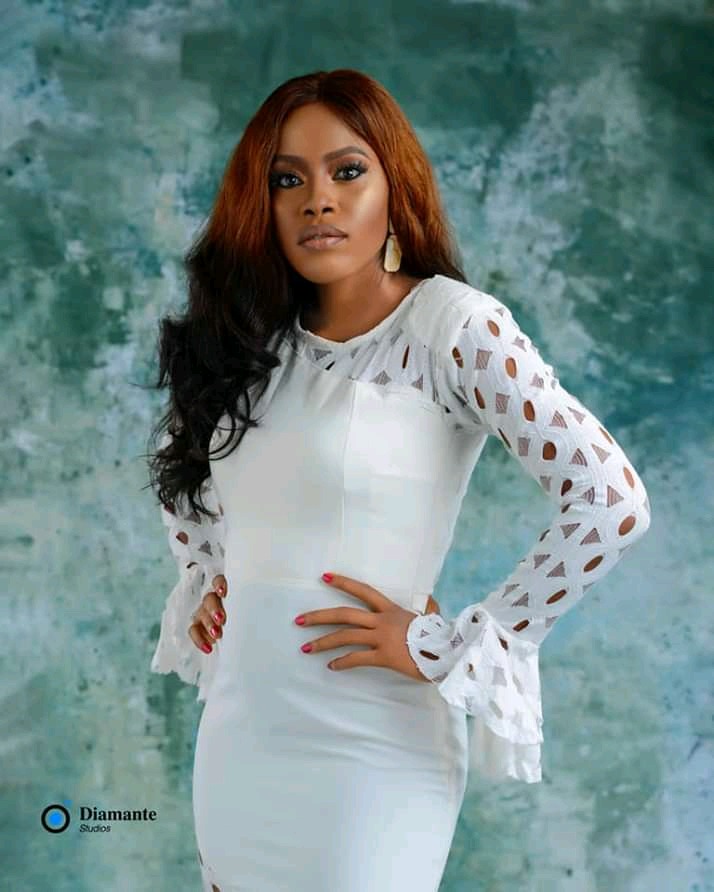 She concluded, "Forgive me I have no sympathy for her. This human still called me this year oh, you people say she is innocent. I am even surprised to see she is going for youth service because the way she was emphasising about how I make money through runs, I am shocked she is the one doing mbochi obere onu. Let nobody ever tell me God does not fight for me."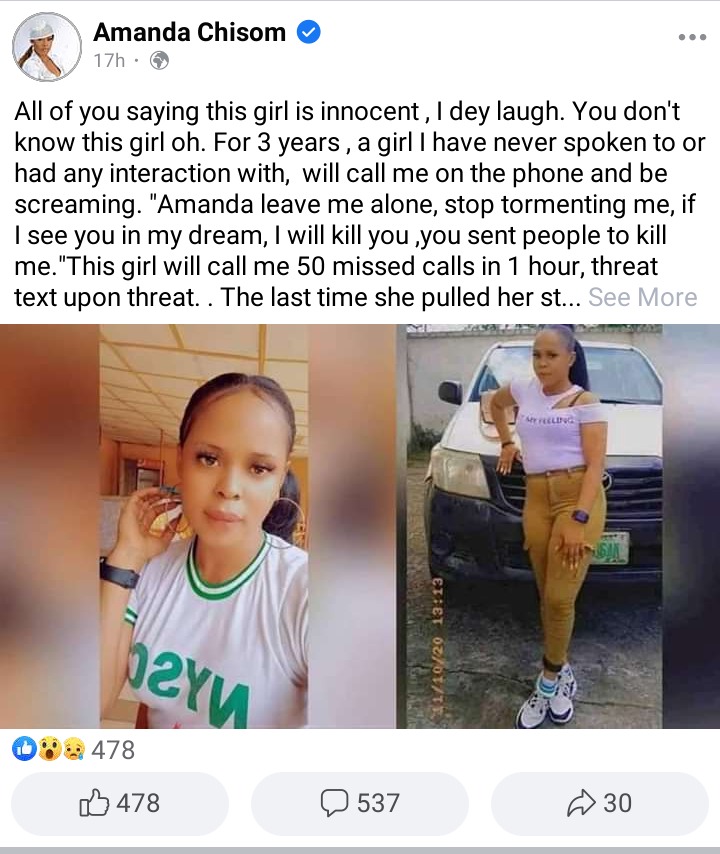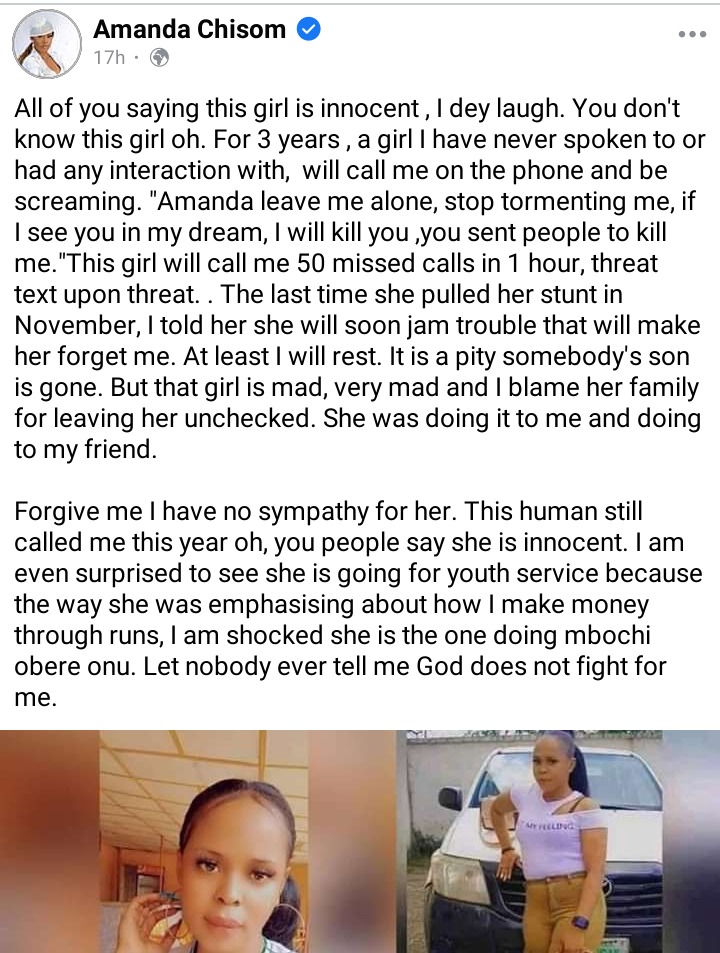 Nigerians have reacted to her story, wondering why a sane person would attack a stranger. However, some drag her for being insensitive at the corps member. Read comments below: