http://mmsaccounting.ca/https Some drama ensued in the Big Brother Naija house as Ike had an argument with Mercy about moving his belongings of which his Bet9ja Coins were among and threatened to beat her up.
http://joshuaweir.com/2020
buy Ivermectin for humans Ike was not happy with Mercy moving his belongings and he told her about it. According to Ike, the way Mercy touches his stuff especially his Coins showed zero respect on her part. This didn't sit well with Mercy as she felt Ike insulted her all because she tried to create space for his properties in the locker room. Watch the clip below:
Mercy: l moved ur things so we can have space

Ike: Why are u tryna get away from me

Mercy: Why would l want to get away from u? We are always bumping into each other. I just moved ur stuff so u can stand here and l can stand there

😂Ike give my girl some space abeg #BBNaija pic.twitter.com/yqIvGSYmjY

— Big Brother 2021🌐 (@voice_ofthe) September 16, 2019
A frustrated Ike tried to find out if Mercy was transferring aggression on him because he had some bottles of beer earlier on. In his desperation, he told her that he was drinking because his cigarettes were running out and things weren't peachy for him. It seemed she was trying to make him reduce his alcohol and smoke intake but he didn't take it as he felt she was controlling his life which no one dares to.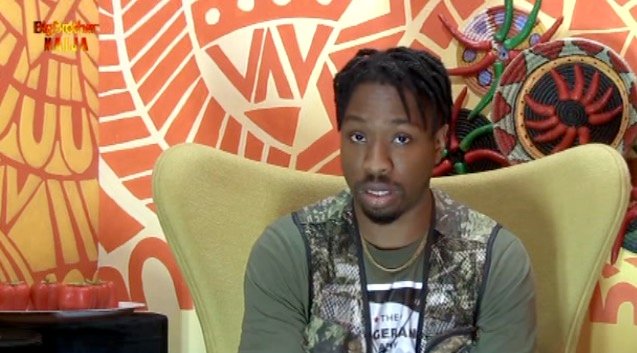 Switching into gangsta mode, he said to her, "If you were a boy, I would have beaten you up." In the heat of the moment, Ike threatened to throw the Coins in the garden for everyone to pick up. This statement didn't bother Mercy in the least as she requested that they share their Coins so that both parties can manage their financial matters independently.