Many people live in fear of being robbed, assaulted or attacked. When in the face of robbery, many people make irrational decisions which may cost their lives. I decided to write this article to tell you what you are supposed to do if you are about to be robbed or kidnapped.
IF YOU ARE ABOUT TO BE ROBBED:
1: Remain calm and do not resist the robber. Resisting might anger the robber and cause unnecessary assaults.
2: Follow the robbers instructions and do not offer more than what they ask for. If you want to move to get what they want, let them know.
3: Make mental notes of the robbers appearance. This will help you describe the robber more accurately when filing a report.
4: Notice the robber's action so you can include it in your report. If there are two or more, take note of their conversations.
5: After the robbery leave the scene immediately without touching anything. Go to the nearest police station and report the crime.
N/B: If you witness a scene and you are sure you will not be caught, call 911 immediately. When you call them, give them address first. This will make them send police much faster.
IN CASE OF KIDNAPPING: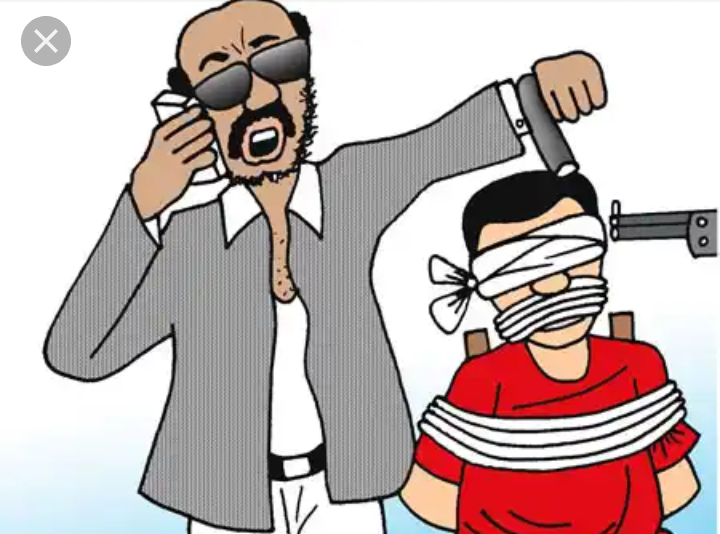 1: When you are forced into the vehicle, do not resist so they won't beat you unconscious. They will probably only blindfold you.
2: If you are interrogated, retain a sense of pride and confidence. Divulge any information that can be used against you, and don't say one thing twice to enforce your stand.
3: Be observant of the environment where you are being kept and take note of your captors.
4: Devise a way to keep track of time. If there are other hostages, devise a way to communicate with them.
5: Do not be uncooperative, give them what they need but never give them what will be used against you.
6: If an attempt is made to rescue you, lie down on the floor and remain still. Do not run or take sudden actions that might make a rescuer suspect you as hostile.
If you are about to be raped, pretend you are epileptic and having a convulsion, this will make your assailant leave you immediately. Do not attack, this will bring in brutality.