Read some powerful quotes made by Former Nigerian President, Goodluck Ebele Jonathan.
Goodluck Ebele Jonathan
1) "I am the most Abused and insulted President in the World but when I leave office, you will all remember me for the freedom you enjoyed under me"(2014).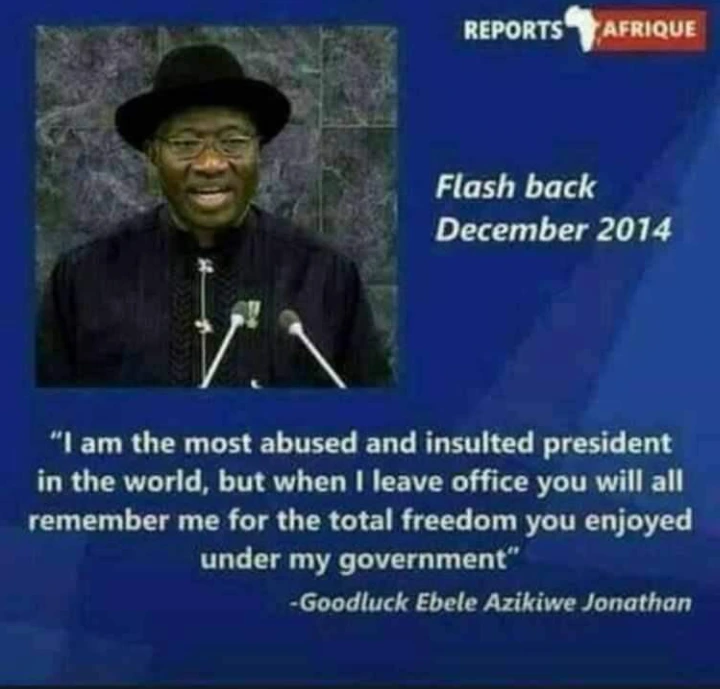 2) "If we do not spend many millions educating our youths today, we will spend it fighting insecurity tomorrow. And you do not have to spend it on education just because of insecurity. It is also the prudent thing to do".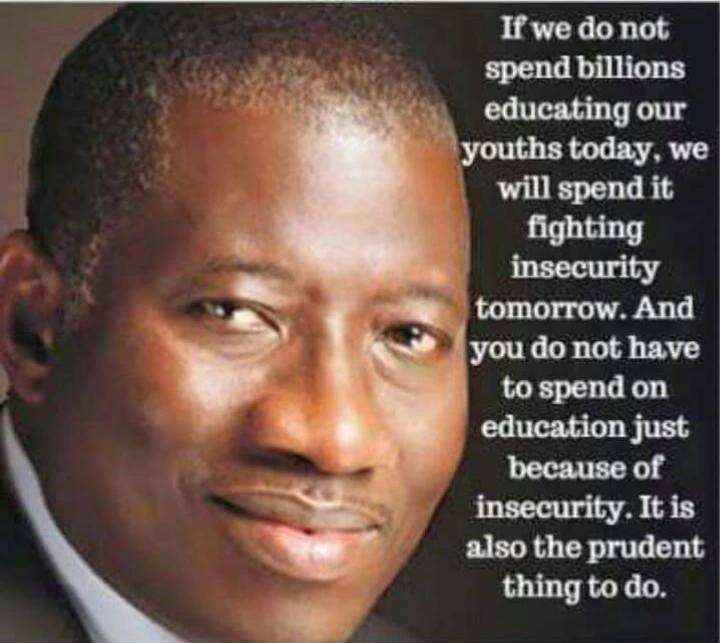 3) "Nobody's ambition is worth the blood of any citizen. It is better to gain honor at the cost of losing power than to gain power at the cost of losing honor. At any point in time, the power of love should matter more than the love of power. This is my philosophy. I have lived it. It has brought great peace to both my beloved nation and me. And I recommend it to all leaders facing challenging situations, either in government or at the polls or even in their dealing la with fellow political actors"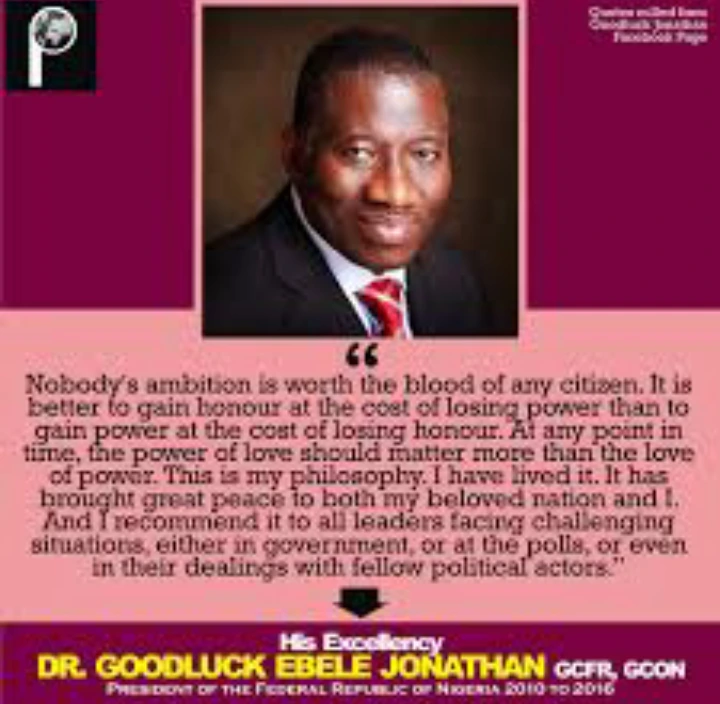 4) "If there is no security, there is no government".
"If I cannot fix power in four years, I am useless, don't waste your vote on me for another four". (Jonathan in 2011)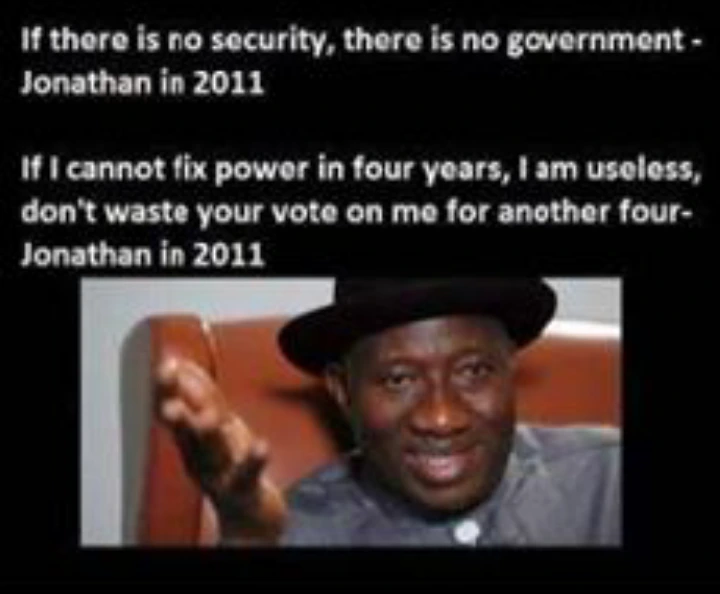 5) "I want to assure Nigerians that crude oil is not our 'Black Gold' of Nigeria are her people and they can grow in value from gold to Diamond via education".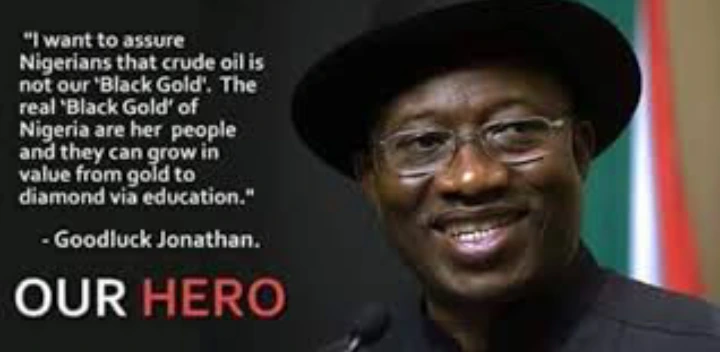 Thanks for reading