A Fulani Man has analyzed the strategy of the Fulani people.
He revealed so many things that should be looked into. people who are proud of their evil dealings are not always sorry for their actions.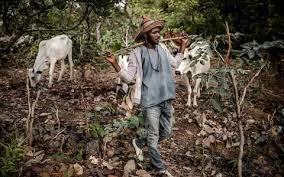 Over the years, terrorism in Nigeria has always been a measure struggle to eradicate, the constant killing of innocent people who are not struggling for any political position or appointment has gotten to a point where people now put their in God's hands for only him to take control. Some people believe that all this fight is for a common goal, a political game and they don't mind if the innocent ones are affected. In this article, you will be hearing some of the secrets you never knew from the mouth of this Fulani Man.
The video shows how a Fulani man was analyzing and boastfully saying how powerful they are. According to him, he said "If it's one person they are coming to kill, they won't mind killing a hundred persons just to make sure the main target is executed and when trouble comes, they don't know small children, they don't know anybody. The moment they enter any village they will kill anybody that comes their way, not minding if they are their families or not"
He also said that there is a place where they were fighting and they called the attention of some soldiers for a rescue mission but the soldiers went there and surrendered their weapons to them. He also disclosed that the Fulani people used to see things, but they are tired.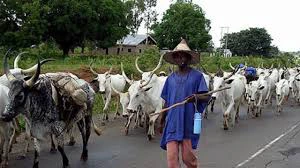 According to him he said "yesterday, they were called and they we went and met with Buhari in Abuja, they told him that they wanted to do something in Abuja but Buhari told them that they should not try it, they should wait. The Igbos should not think that what Boko Haram is doing, they are succeeding, even the Boko Haram you are seeing, speaks a different language and they are of different groups but they will not go to a village and be killing anyhow.
"The reason why you are seeing all this report it's because there is something they have seen. The day you will see Fulani pack their properties and leave your land, I will tell you that you should not sleep. Anyhow trouble is good, peace is better. It's not when it has already happened before you start regretting it. There is a man that was killed few days after his wife died.
" We will not carry out our actions first, let the report reach everywhere. Don't see us as bush people, fear Fulani because we are not good".
He has revealed how dangerous the Fulani people are, and you shouldn't think that they are bush people.
https://www.instagram.com/tv/CK_WoJ9jJET/?igshid=ir2ehk52xtwq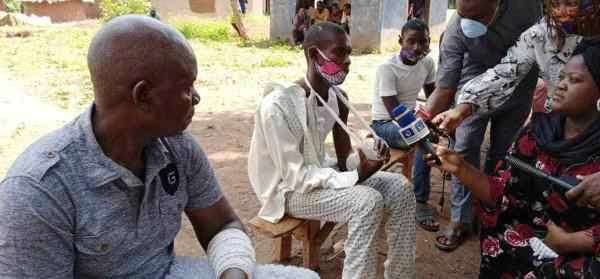 NOTE: ALL PHOTO IN THIS ARTICLE ARE USED FOR ILLUSTRATIVE PURPOSES.
Photo Credit: Instagram.