A man by the name Philip Momanyi has shocked the internet with his confession. He used to live in pwani with his parents and his siblings. As they grew up they were exposed to the act of visiting elders who does rituals that prevents them from any bad omen.
He Narrates that he invited his friend who is also a colleguea of his in music.They used to release songs together and were long friends.little did he knew that he was inviting a devil to his home.His friend used to accompany him to shows and was one of the organizer of a trip they were supposed to attend.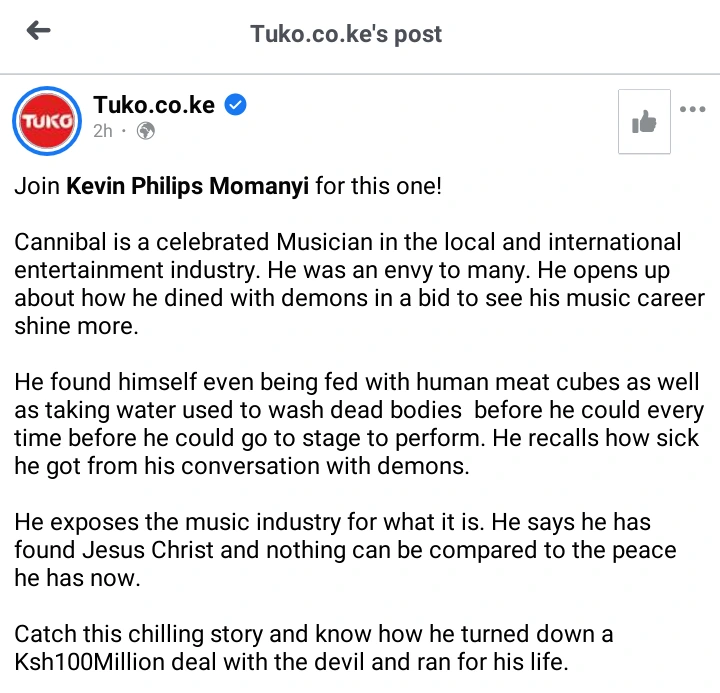 (Photo| courtesy)
Jokingly, his friend used to tell the victim of the powers he had to fly but he never took it serious. The friend one day told the family of his ability to fly and the family asked him to prove.He asked for a white sheet and a garlic.He used the sheet to cover himself and he eat the garlic.He tend asked for the lights to be switched off.There was a huge blow of wind coming into the room.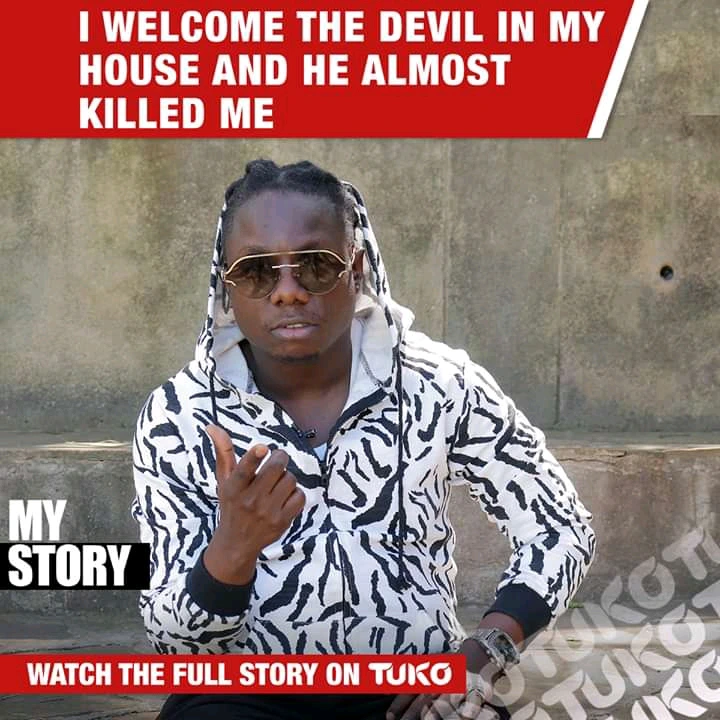 (Photo| Philip Momanyi)
That was the beginning of all the mysterious events in the home.They suffered in every they tried to accomplish to a point they had to sleep in empty stomach.
He Narrates that his friend used to give him a cake like thing before he went to the stage to perform his songs.Tge cake like thing was meat of dead bodies.He also adds that, he was used to be given drinking water which he came to learn that it was water that has been used to wash dead bodies.
His mum's friend who is born again later came to reveale that her son was being eaten by the devil.She claims that they invited the devil into their home and they are sucking their sons blood.
The boy confesses alot of odd things had occurred when they were together with his friend.