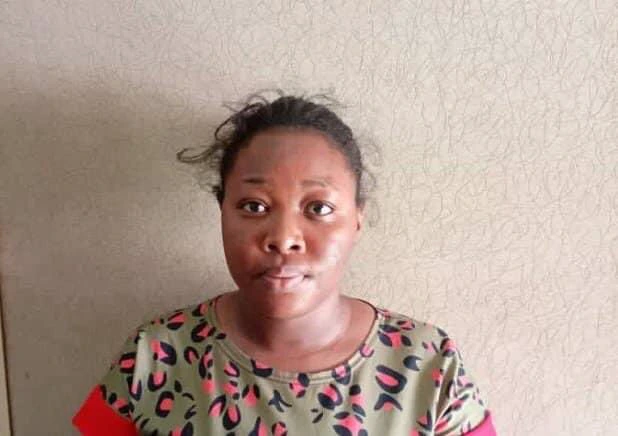 Operatives of National Drug Law Enforcement Agency NDLEA have nabbed a lady and her boyfriend for putting drugs inside the cookies they were selling to students and unsuspecting members of the public.
In the information that was given, it was made known that the lady, whose name was given as Rhoda Agboje and her boyfriend whose name was given as Ifeanyi Nwanko were arrested, as they were selling cookies that is laced with Arizona ( a highly psychoactive variant of cannabis, alcohol and others ) to school students and other people that demanded for it.
It was made known that the duo got arrested, after Rhoda gave a girl cookies which had been laced with Arizona to eat, as the said girl lost her mind, became sleepless and was also making incoherent statements, thereby disturbing her parents and other people that saw her.
After Rhoda was arrested and interrogated, she made it known that it was herself and her female friend that do prepare the cookies for the students, as she do sell one pack that contains three pieces at the rate of N1,500. She further confessed that she keeps the drug in her boyfriend's place and this led to the arrest of her boyfriend.