Seroquel uk It was on the news recently that the Read More Here northern farmers decided to stop the supply of foodstuffs and cattle to the southern part of the country. Based on that note, many people have decided to react differently. Some people have said that this should be a lesson to the southerners and will make them to see the reason why the should go back to farming.
buy stromectol in uk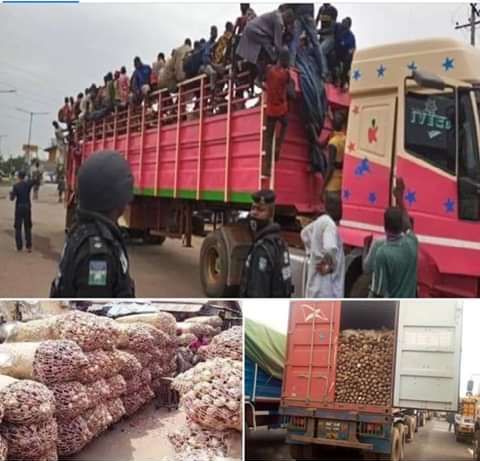 On the other hand, a certain twitter user with the username "@Owleesah" has made a tweet which has made several people to react differently. According to a tweet he made, he stated it clearly that he has lived his whole life in the north, that the Hausa and Fulani people don't farm.
According to him, the Hausa's are mostly petty traders while Fulanis are nomads. He went on and made it known that they they are only making noise about feeding Nigeria when they can't feed themselves. He ended by making it clear that they are only bragging with food from the middle belt.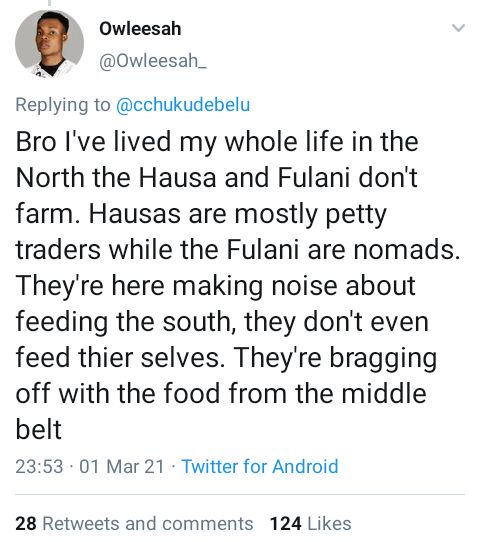 Could what this young man said here be true? If this is true, I see no reason why they should be making noise on the basis that they are the one feeding the whole country. As for me the writer, I haven't live in the north, so I don't know must about them. If you have lived there, you can please drop your own opinion and comments below.