The wedding of a physically challenged lady, Mary Ocheido with her husband Victor went viral and trended on different social media platforms some days back.
The couple was featured on BBC NEWS PIDGIN. During their interview, we got to know alot about the couple and what attracted them to each other.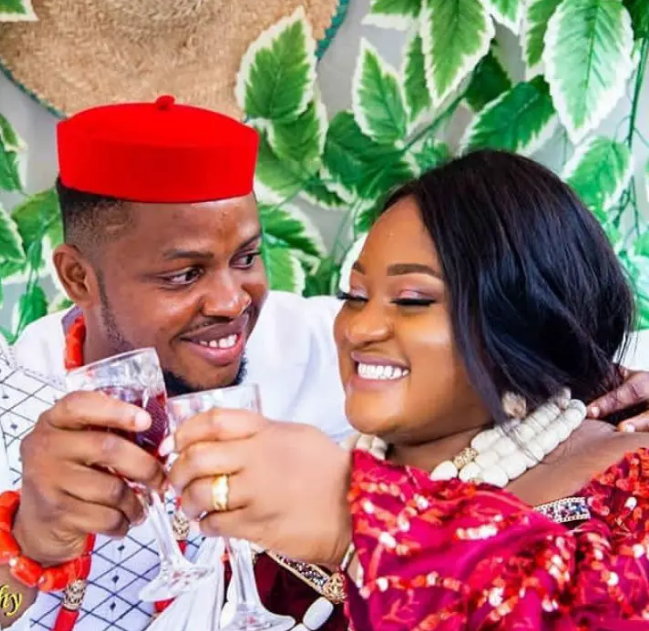 The husband when asked what attracted him to his wife then.
Victor Kelechi whilst opening up to what attracted him to Mary said that he is the luckiest man on Earth to have married Mary. He said he got married to her because she was and still so beautiful.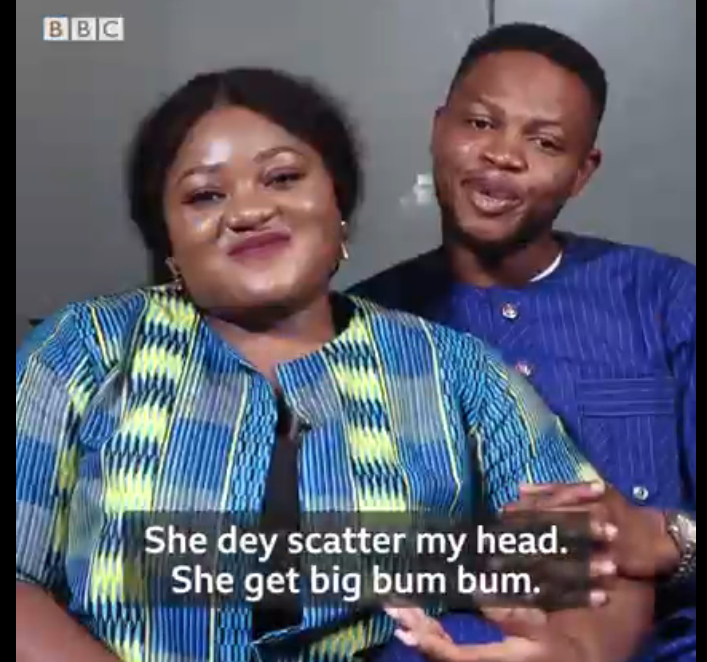 He added that she has a big backside and whenever she walks, every part of her body especially her backside will be giggling, giving him immeasurable joy. He said that most times, he doesn't even remember she is disabled.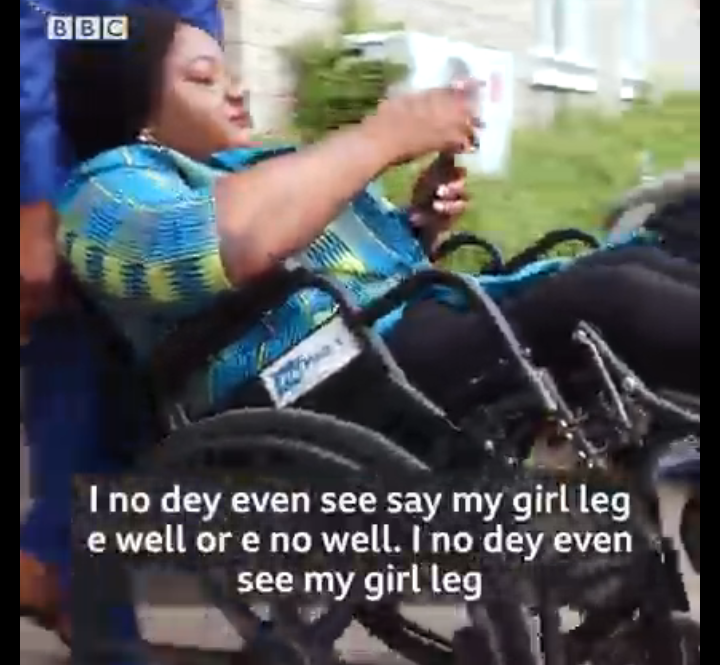 He also added that none of his friends ever complained nor jeered him for his choice if partner. However, he mentioned that it was his family that wanted to become a clog in the wheel of his happiness because she is physically challenged, however, with diplomacy, they settled it amicably.
Mary Ocheido when asked who she was, she replied that she is a social media influencer and also a pharmacist. She revealed people never believed that anyone on wheelchair can get a life partner but she decided to change the notion.
She said that they started off this relationship on a friendship level. While dating Victor, she kept their relationship off social media but decided to speak when the wedding was close by.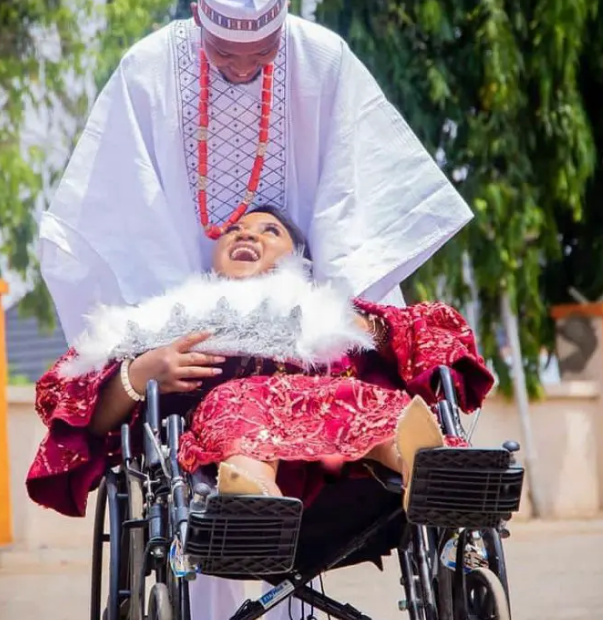 But what actually attracted Victor to her from the very first day was that he was so kind to her. He had been contributing his quota to helping the poor and those with disabilities. Mary thought he was faking it but he had remained same over the years and she was glad that they will be spending the rest of their lives together.
It is worthy to note that Mary wasn't born crippled rather she started having leg issues when she was injected at a tender age.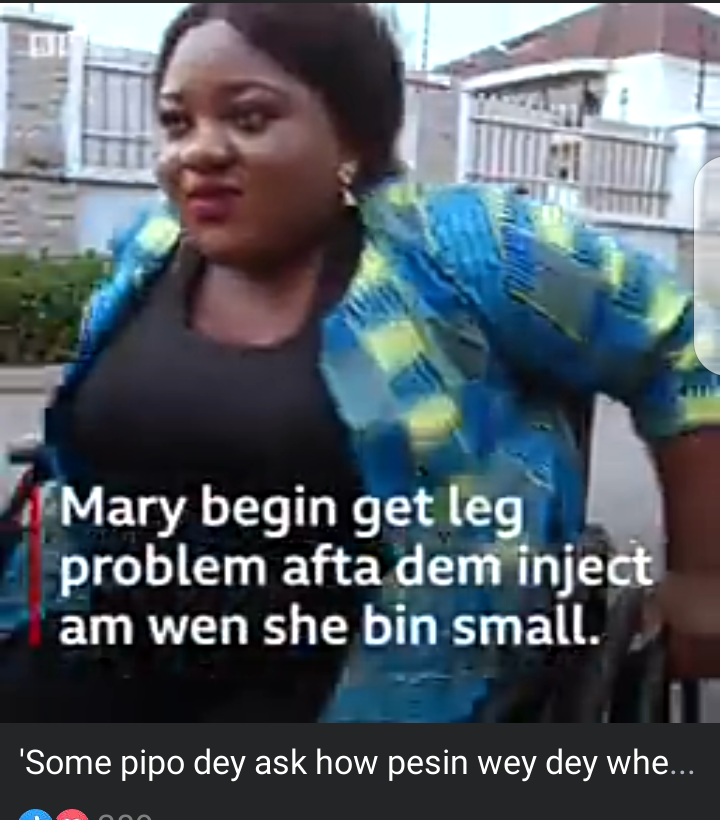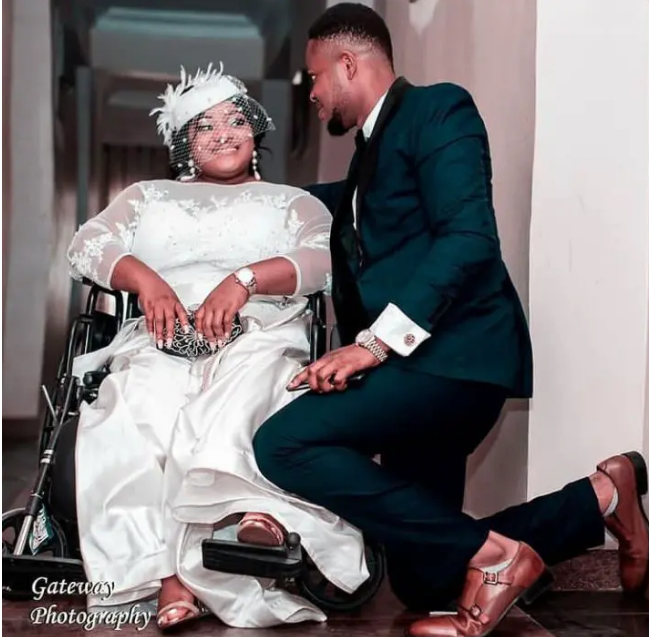 Watch Video: https://www.facebook.com/660673490805047/posts/1820033328202385/?app=fbl
May God bless their union in Jesus Name.