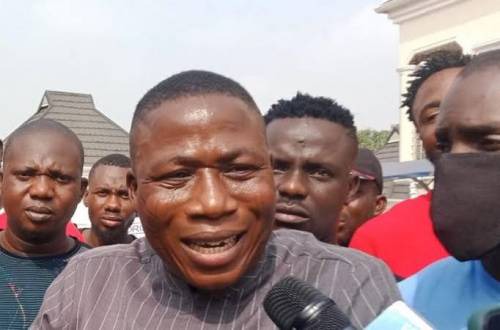 The International Police (Interpol) apprehended Sunday Igboho at the Republic of Benin International Airport on Monday, July 19, 2021, and further facts regarding the arrest have surfaced.
Igboho was traveling using a Benin Republic passport before being caught by immigration officers at the airport, according to the PUNCH. After the passport was uncovered, Igboho was able to flee the airport. A travel agent enticed the activist back to the airport, claiming that the problem had been resolved.
"But the travel agent called back saying the matter had been resolved. But on going back, he was arrested. He was trying to travel to Germany when he was apprehended." a source told The PUNCH.
The source also said the Nigerian Ambassador to the Republic Benin, Tukur Yusuf Buratai, was already aware of the issue then and he pleaded with the security officers not to release Igboho.
Buratai had earlier wrote to the Republic of Benin government to be watchful of Sunday Igboho. The letter was instrumental in his arrest.