Reality star, Saskay has opened up about growing up with dark skinned during at interview with Fashion Bomb Daily editorial feature.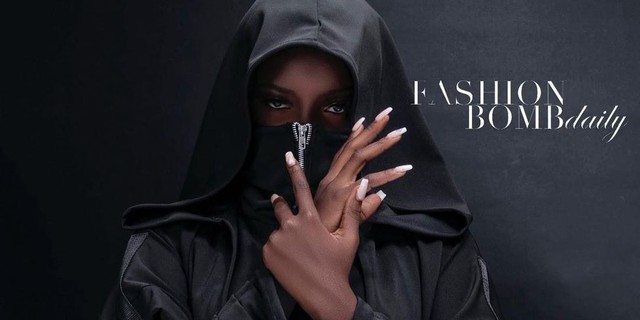 Former Big Brother Naija Housemate, Saskay born 'Tsakute Ladi Jonah' gets featured in an online magazine, Fashion Bomb Daily.
For the magazine feature, she is styled by Designer Tasha who describes her thus;
"She is not your regular reality star though, she is an artist, model, cosmetics guru and entrepreneur."
Saskay addresses the issue of her dark skin tone. She says; "Growing up, I didn't exactly love my skin, because people kept talking about it like it was a disease or something."
Saskay for Fashion Bomb Daily [Instagram/Saskay]
" I was called names like 'blackie' and laughed at for being so 'black'. I felt so dirty, like maybe being dark was a result of me not being clean."
"So I put in extra effort into my cleanliness, still nothing. I had five sisters who were all lighter complexion and it made me even question myself more.
Saskay for Fashion Bomb Daily [Fashionbombdaily]
"The first thing everyone noticed about me, was obviously my skin, but never in a good way. It always goes something like, "wow! you're black oh".
Despite the colorism she faced, she had leveraged on the Big Brother Naija platform to become a model and influencer.