Prophet TB Joshua is one among numerous questionable prophets in Nigeria, one of the individuals who have worldwide acknowledgment, a huge number of adherents both in and outside of Nigeria. His numerous predictions about various things made individuals label him a dubious prophet.
He hails from the western part of Nigeria which is very obvious in his tongue and pronunciation, with his thousands of followers; he has a gigantic building known as Synagogue Church for All Nation, a large edifice that accommodates thousands of worshippers at once. His ministry is located in Lagos state Nigeria with virtual branches from across many nations.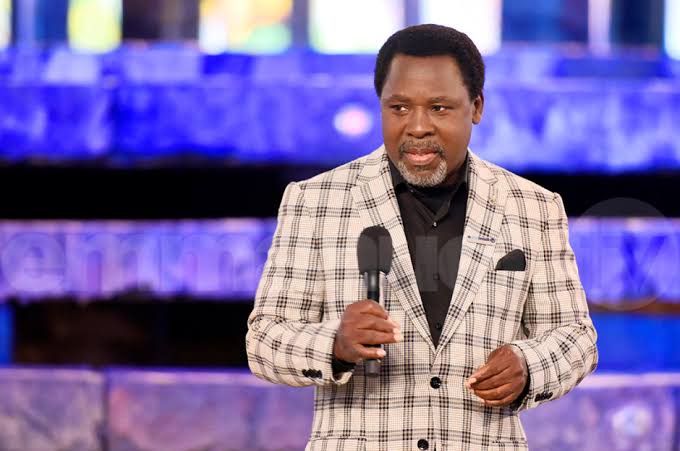 The prophet is known for performing many strange miracles in his church and making prophecies every year, especially about things that would happen in that very year, he makes prophecy about elections, politic, football, natural and national disasters and most of these prophecies come to pass. Many of his prophesies have been coming to pass.
Hours after the new president of the United States of America was inaugurated, Prophet TB Joshua took to his official Facebook page to throw more light about his prophecy on the presidential election of the United States of America. He made it clear that he actually said that there would be an inauguration of a new president in January and it has come to pass.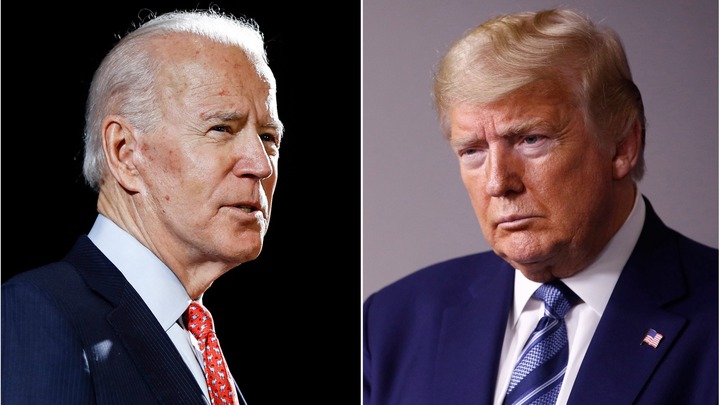 The American presidential election brought about so many reactions and controversies, especially when the former president, Donald Trump refused to accept defeat at the time, many people were of the opinion that the prophecy of Prophet TB Joshua may not come to pass. Surprisingly the prophecy came as clear as it was stated by the prophet and he shared video minutes ago to show the world he actually made the prophecy.
While others call him names, his prophecies come to pass. Even though some religious organizations such as CAN refuse to accept him as a member, he still has thousands of followers who believe strongly in his ministry and also believe that he is truly a Godsent. They enjoy all they need to enjoy from a prophet and therefore care little about whatever people think or say about their prophet.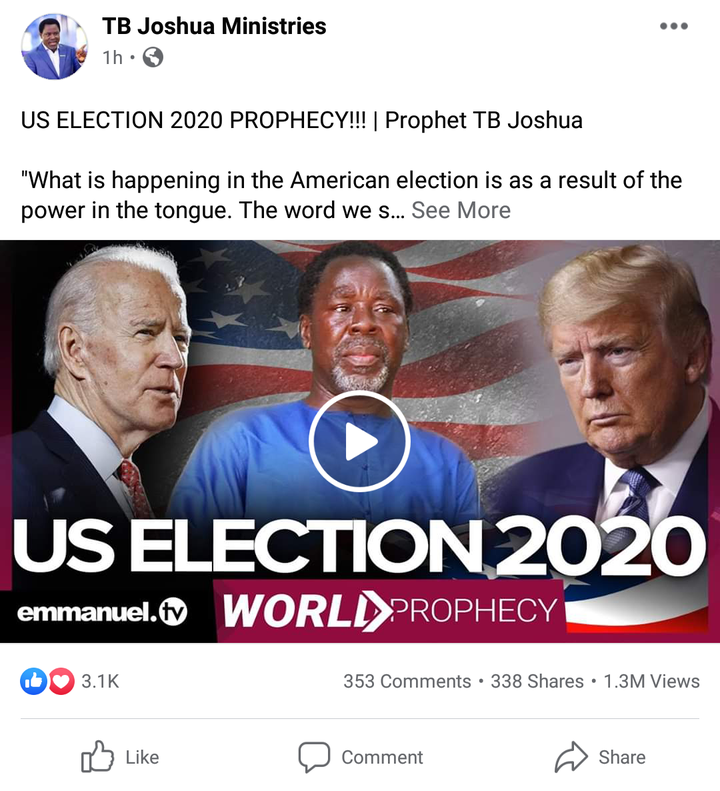 In what seemed like a celebration, Prophet TB shared this video for the whole world to see, with no doubt that he prophesied and it happened exactly the way he said it would. He said there would be chaos and trouble, but it would not change anything.