Recently there are lots of cases of security insurgency in the country. Some hours ago, it was reported that unknown gunmen stormed Imo state and attacked soldiers attached to an Army checkpoint in Ukwu-Orji Imo state along Owerri/ Onitsha road. The gunmen burnt many Military cars in the Area including a Siena parked at the Camp.
It was also disclosed that one soldier was killed and his Face burnt.
Recently the attack has caused lots of chaos and every motorist passing through the road stopped by in fear of been injured.
According to an Eyewitness who narrated and recorded the Incident, they stopped in a feeling Station near the Military checkpoint.
Recently the video of the incident was posted on Facebook to notify Nigerians about what was happening. It was Captioned "More Catastrophe as Army checkpoint by popular Ukwu-Orji along Owerri /Onitsha road, military vehicles on fire."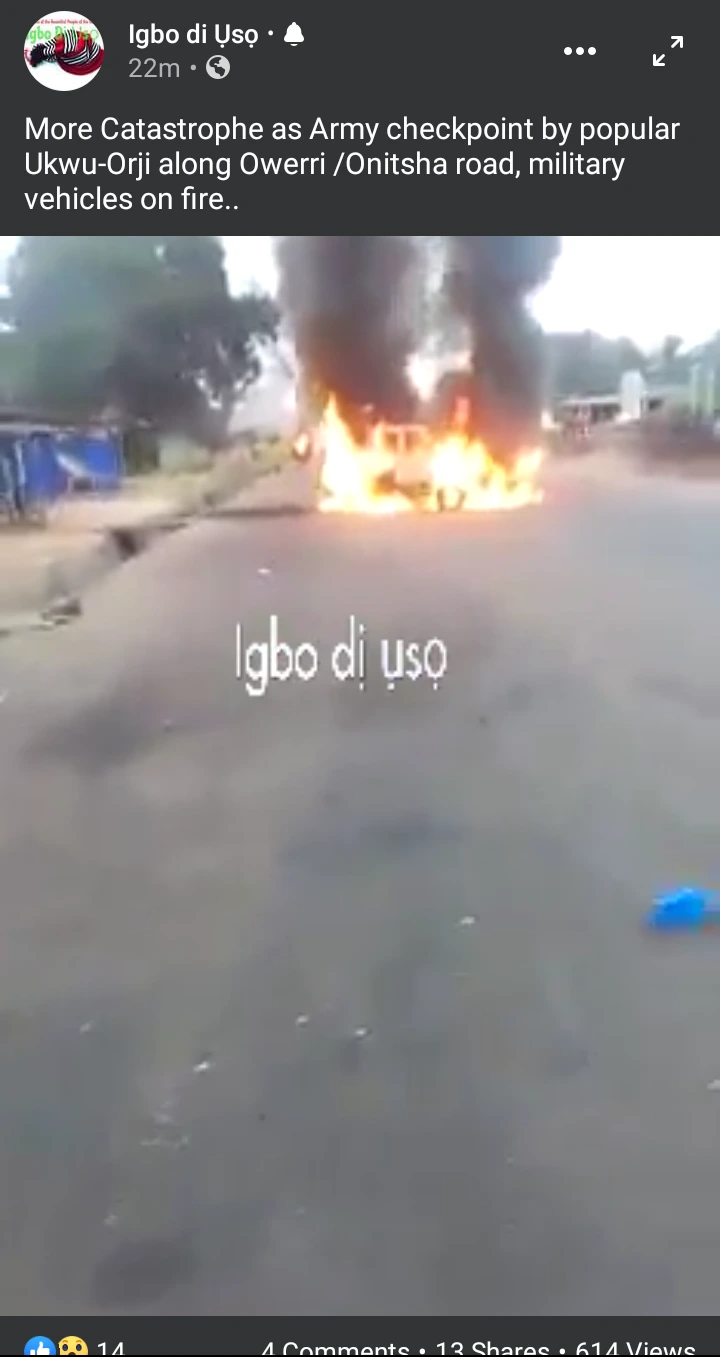 https://www.facebook.com/watch/?v=1444738619191147
Below is a screenshot of the Incident.