Infections can set in after love making…
According to a medical doctor it is important for ladies to ensure they urinate immediately after lovemaking. The doctor made the information available via his official twitter handle.
The doctor further explained that urinating can help flush out the bacteria that may have entered the urine pipe (urethra) during lovemaking.
He also revealed that urinating can prevent infections from getting urinary tract.
Bacteria, also called germs, are microscopic organisms not visible with the naked eye. Bacteria can live in a variety of environments, from hot water to ice. These organisms can live in soil, the ocean and inside the human gut. Some bacteria are good for you, while others can make you sick.
It is important to keep oneself from being infected with any bacteria. Therefore you should follow the advice given by the medical practitioner.
You can share this information with other people around you. We promise to bring you more health tips.
Below is the tweet of the medical doctor;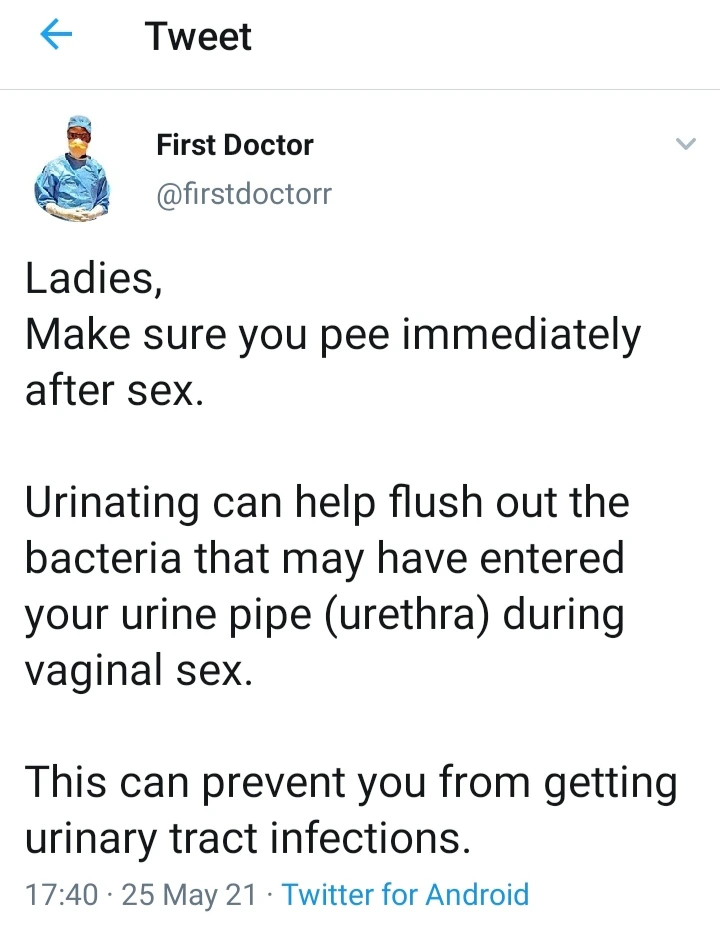 Content created and supplied by: