Recall that it was reported that a Nigerian lady called Laura Gaga was left in tears after more than 400k (N400,000) was withdrawn from her bank account shortly after her brother asked for her Bank Verification Number (BVN).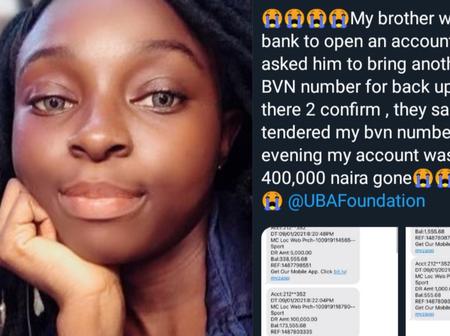 Laura revealed that her brother went to UBA bank to open a new bank account with them, but he was asked to bring another persons BVN for back up, so he asked for her BVN number, but she told him that she needs to confirm it first, which she do, but shortly after disclosing her BVN details to her brother, a huge amount of money (N400,000) was withdrawn from her bank account.
Days after the incident, Laura has taken to her Official Twitter handle to reveal the massage sent to her by her bank.
See screenshot below….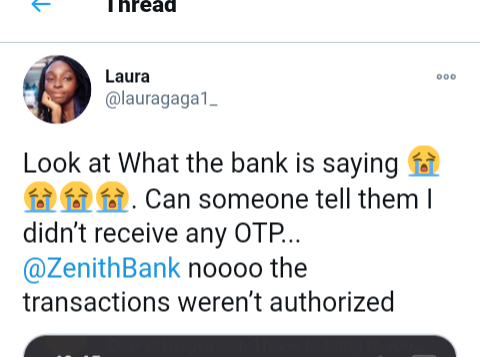 .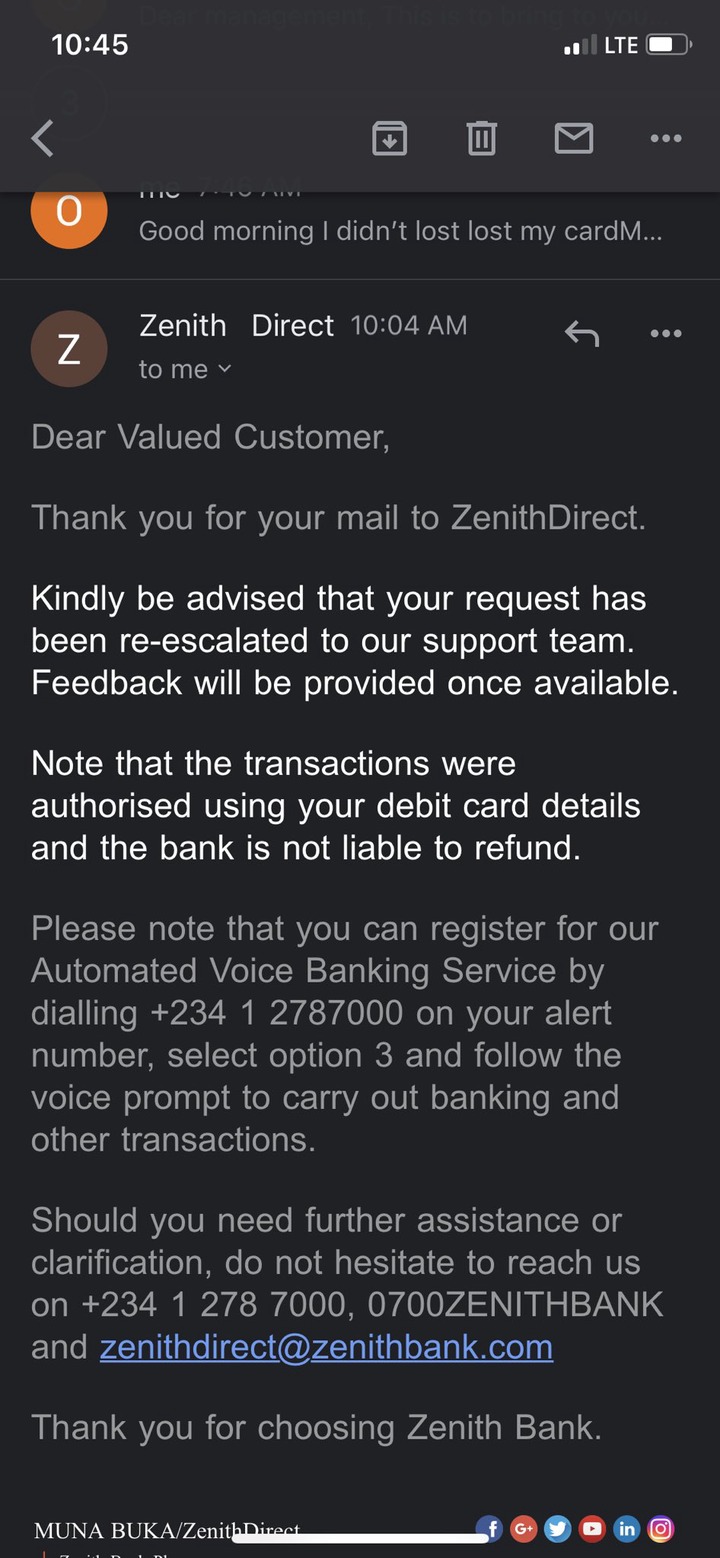 Similarly, one of the next most common issues people face with their banks is a lack of respect for loyalty. Just as people want to experience good customer service, they want to establish a solid relationship with their bank; they want to feel like somebody cares about them and their financial well-being.