The past administration under the leadership of Goodluck Jonathan has been blamed for strikes and numerous problems Buhari's government inherited.
Minister of Labour and Empowerment, Dr Chris Ngige made the declaration, saying that the present government is earning less than a their of former government's revenue.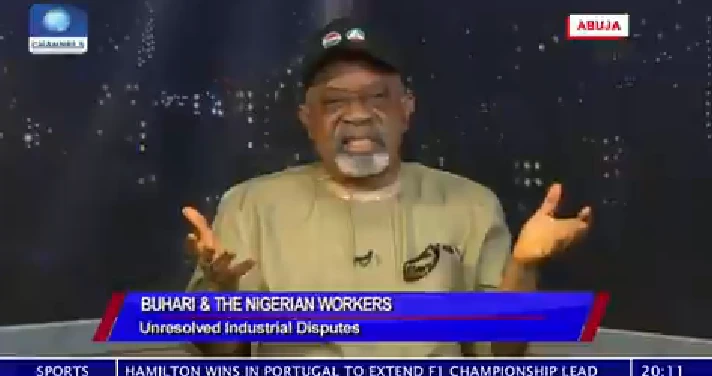 The Minister disclosed this while featuring on Channel's Television program, Politics Today. The news media shared part of his conversation on the show on its twitter account.
Ngige said that due to missmanagement of funds by the previous administration, the present Government had to go into borrowing to do capital works such as, railways, roads, renovation of all airports and to finance some portion of the agricultural sector so that Nigerians won't be hungry.
He further claimed that Buhari's government has done what Napoleon, a former French military and political leader could not do. Adding that he is amazed that the government has been able to weather the storm and still fufill so many of the obligations.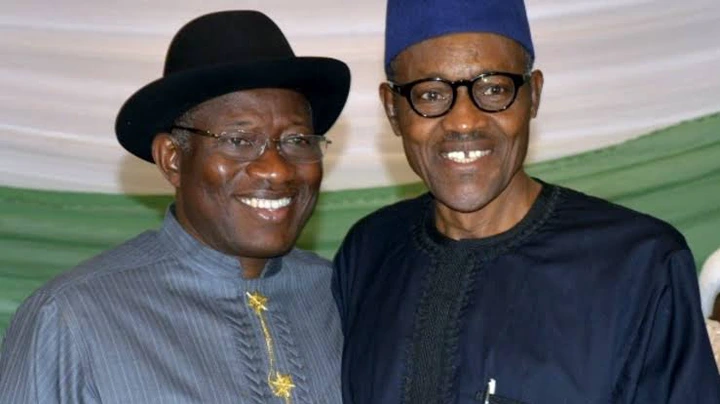 (Former president, Goodluck Jonathan and current president, Buhari)
He also blammed the previous administration for being responsible for the present experience with workers, saying that they entered an agreement in 2009 and negotiated again in 2013 especially in the education sector.
Watch Video https://twitter.com/channelstv/status/1388935479425388551?s=09