Contoversial Big Brother Naija housemate, Tacha,has wowed viewers of the show with her creative side; drawing a painting of herself per Biggie's instructions.
The Pepper Dem Gang were asked to celebrate their time in the house by leaving a mark on the walls per Biggie's instructions which Seyi, the HoH read out loud to all of them. They were asked to make personalised graffiti, which they did in earnest with all the materials provided.
And as the task progressed, Tacha was spotted drawing an image of herself, with full concentration..
Oh, we're making progress.#BBNaija

Keep Voting: https://t.co/nQDb76MEia pic.twitter.com/iwb6FFTqJr

— Big Brother Naija (@BBNaija) September 24, 2019
And whenshe finally finished, viewers were wowed at the neat finishing she gave her work…
See the finished painting and more of it from twitter below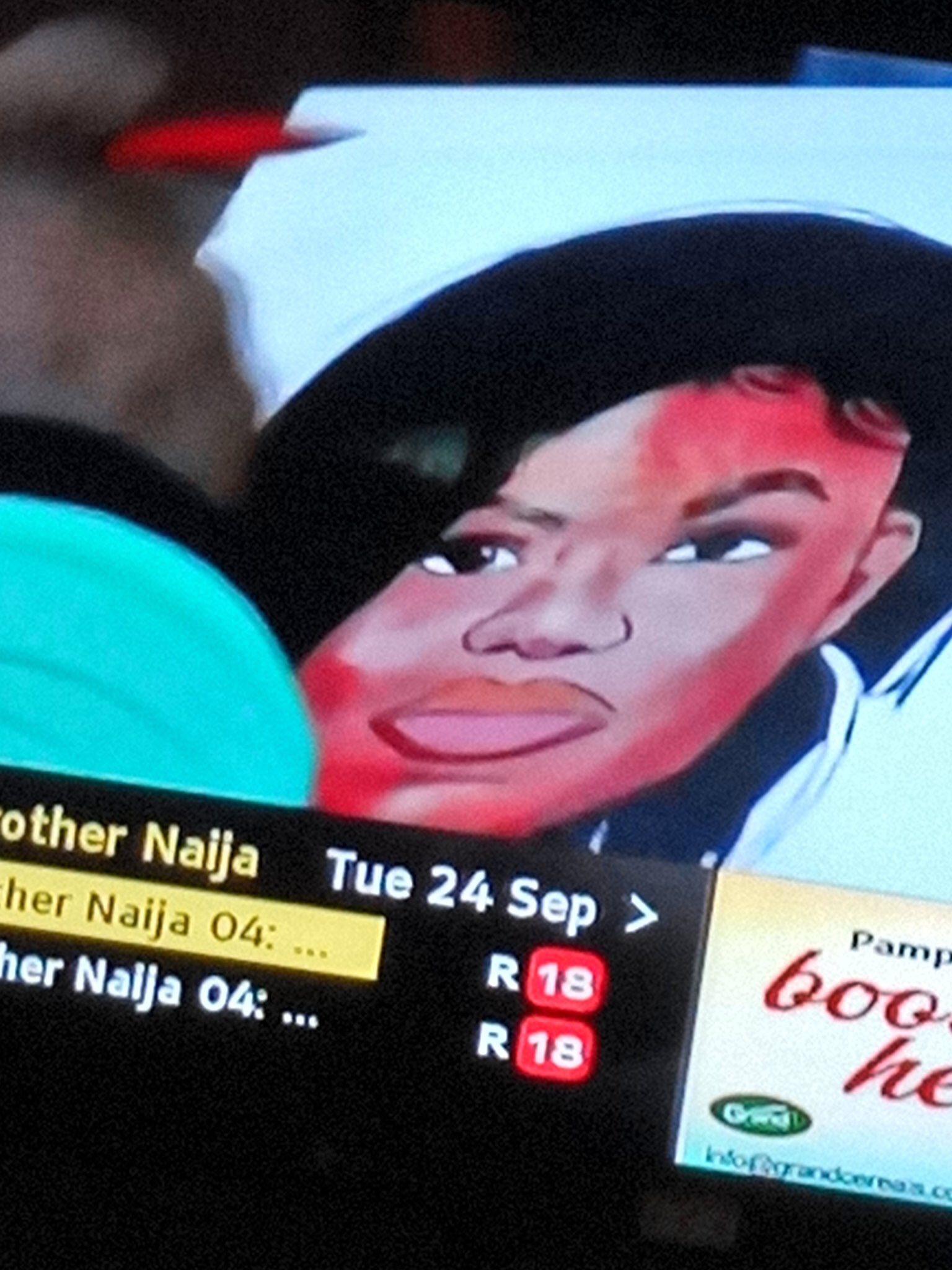 Fans were in awe of her drawing and shocked to see her deliver such creativity as most already assumed she wouldn't do well. Here are some comments gathered:
The hate towards Tacha is real, she did this amazing painting and everyone is suddenly blind, but if she was fighting with someone or dressed some kind of way now her name would be on every lips. Na so God go do una too #bbnaija pic.twitter.com/DqIFs2Wb4i

— babe (@pinkcynty2) September 24, 2019
This is the main queen …next time before you say any wrong words against her make sure your female fav can beat this ..#BBNajia #TachaTitans #tachaxinfluencer #tachatheicon #tachaasedeyhot pic.twitter.com/CoV4pViNRq

— Shally Andy (@ShallysmithJoy) September 24, 2019
Can y'all see this!? More than anybody this girl has sold herself tremendously in this show! Talent 💯Hardwork💯culinary and Entrepreneurship skills💯💯
Just imagine how well she'll utilize that 60m 😫😫 A billionaire in the making!! pls Titans come through!!😫😫#BBNaija #Tacha pic.twitter.com/KeEljzbecf

— Baepsae (@Scilla__X) September 24, 2019
Wow you can't tell me nothing 😍😍😫😫 Tacha is the most underrated housemates in the history of big brother ❤️ she's creative and a learner . Yet they call her stupid. First it was a Teddy bear , presentation skills and now drawing ❤️🔥🔥 I Stan Queen 🔱👑#BBNaija pic.twitter.com/3wi4nLSKgp

— Tacha stan 🔱🔱🔱 (@Tacha91282200) September 24, 2019
When Tacha started drawing herself I laughed and said what is she doing🤣they going to laugh at us cause she cant draw😫Tacha I'm sorry for underestimating you❤️Today you proved me wrong. So unpredictable. I'm a proud fan 👑🔱#BBNaija pic.twitter.com/VIvbOzxaJB

— Tacha stan 🔱🔱🔱 (@Tacha91282200) September 24, 2019
https://twitter.com/Roajbae/status/1176508383635095553