purchase antabuse Big Brother Naija housemate, http://peterstarkauthor.com/capehorn-250x294/ Mercy has outsmarted the other housemates, buying immunity for a whole week with 2000 Bet9ja coins and gotten social media buzzing about it.
Stadthagen Mercy just bought Immunity for next week.#BBNaija https://t.co/4cHCj0BQLa pic.twitter.com/N5z1mn4Sqo

— Big Brother Naija (@BBNaija) September 16, 2019
During her diary session, Mercy made it known to Biggie that she wanted to purchase immunity from nomination for one week which costs 2000 Bet9ja Coins.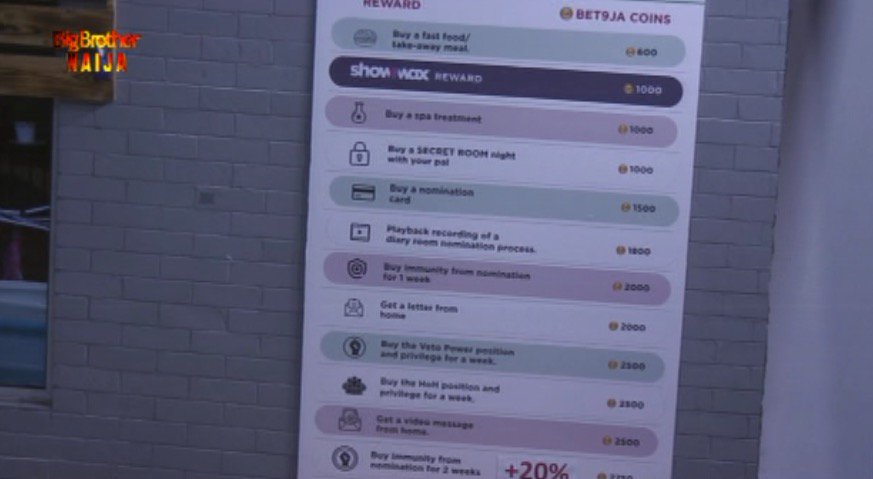 She was able to buy it with Ike's coins and hers, 1900 Bet9ja coins in total. However, Ike knows she bought the immunity as they discussed it in the bathroom. Even Mike gave her 100 more. Watch the video below:
Mercy went to seek Ike's consent and she discussed with Biggy in the dairy room and Ike accepted and told her where e coins where .Is their plan to keep it a secret from the rest of the housemates 😂😂haters sorry for u .@officiel_mercy is winning this money #BBnaija pic.twitter.com/6XdWpjHqlu

— Always Trending No 1 Erica 👸🏾❤️🇨🇲🇦🇪 (@GabriellaSpark6) September 17, 2019
She said, "Ike is going to kill me " when she got out of the Diary Room and had told him she bought a spa and movie date because other housemates were there; as she didn't want any of them to know what had just happened.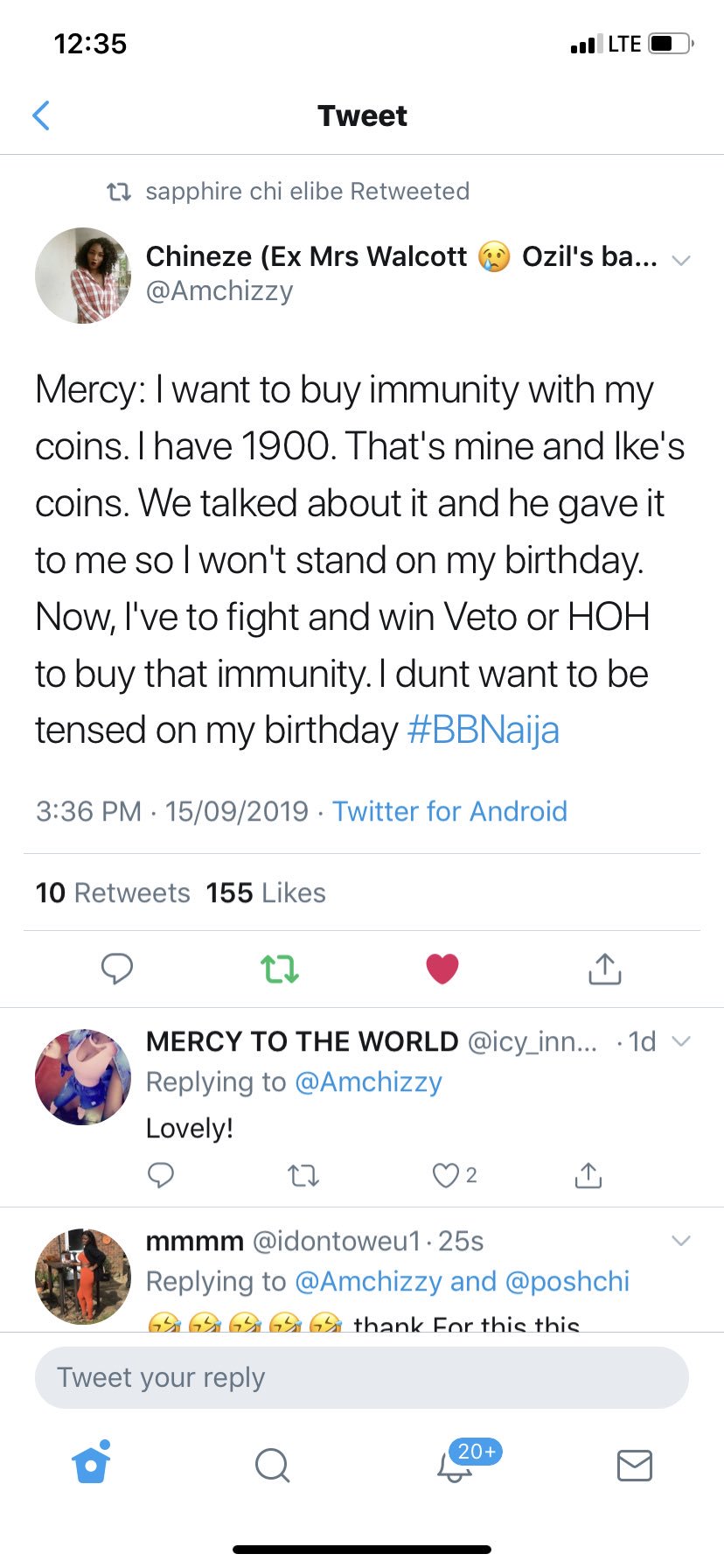 Fans were shocked at how she outsmarted all the housemates, making them think she bought something else.
https://twitter.com/KithinjiRenee/status/1173739315383472129