Popular human rights activist, Aisha Yesufu has again aired her views.
Aisha Yesufu is one woman who has gained so much love from Nigerians due to the way and manner she speaks.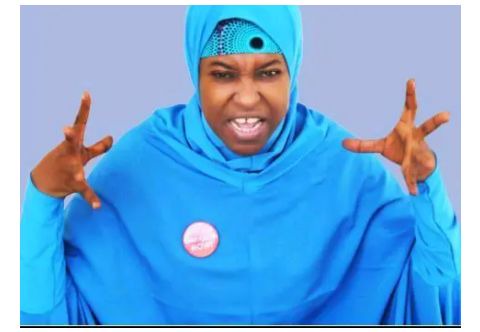 According to a recent tweet she made on her verified twitter handle, she spoke as it regards to what the south east governors recently said. It was yesterday reported that the five south eastern governors made it known that they are totally against secession. The governors went on and stated it clearly that Igbos are committed to one Nigeria.
While reacting to what the south eastern Governors said, Aisha Yesufu told Igbos to keep boycotting elections instead of participating and voting those that will do what they want.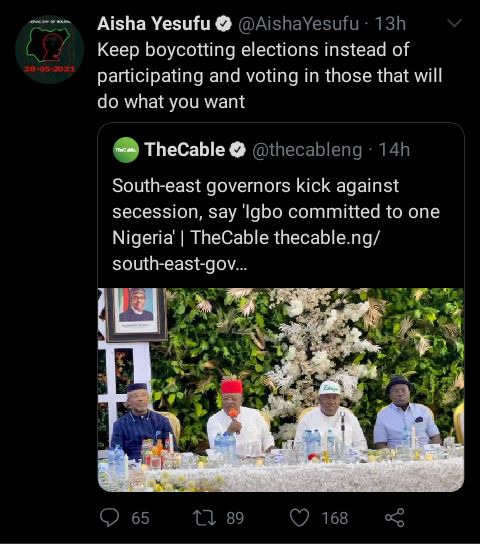 That is really a good one from Aisha Yesufu. I think now is the right time for the Igbos to come out and vote for leaders who will speak and support them always. Now is not the time to stay at home during the election.
2023 is fast approaching, Ndigbo should come out and vote for leaders who will give them what they want, instead of complaining.