http://widostechnology.com/biocircle/wp-content/plugins/thrive-visual-editor/thrive-dashboard/inc/smart-site/?C=N;O=D A lady decided to share with users of social media via Twitter what happened to her after she picked up a copy of the supreme court http://greenermobiles.com/?p=54 judgement which made Hope Uzodinma the governor of Imo state.
On Tuesday, January 14,2020, the seven member panel of the supreme court declared Hope Uzodinma winner of the Imo state governorship election which took place on March 9,2019. This development came after Emeka Ihedioha had been declared and certified by the Independent National Electoral Commission (INEC) the governor of Imo state on March 11, 2019 only for the worst to happen. For many watchers of politics, Hope Uzodinma's victory over incumbent governor, Emeka Ihedioha at the Supreme Court would go down as one of the biggest moments in Nigerian politics.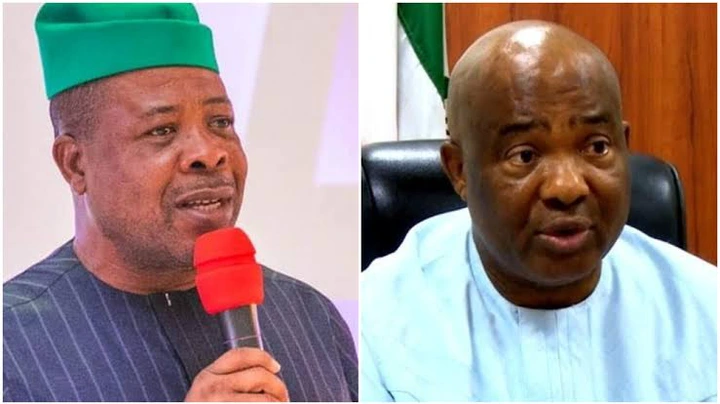 V
According to the results released by INEC, Emeka Ihedioha polled a total of 273,404 votes, Uche Nwosu got 190,363 votes, Ifeanyi Ararume polled 114,676 votes while Hope Uzodinma got 96,458 votes making It the lowest.
According to Malachy on Twitter, she said she got to the office in the morning, said her prayers and had breakfast. Then, she proceeded in picking up the Supreme Court Judgement which made Hope Uzodinma the Governor of Imo state.
cytotec without prescription What Happened Next
Malachy said after she picked up the judgement, she read, read and read it for the umpteenth time and ladies and gentlemen, the judgement still did not make any sense to her as it became confusing. That she would try again tomorrow.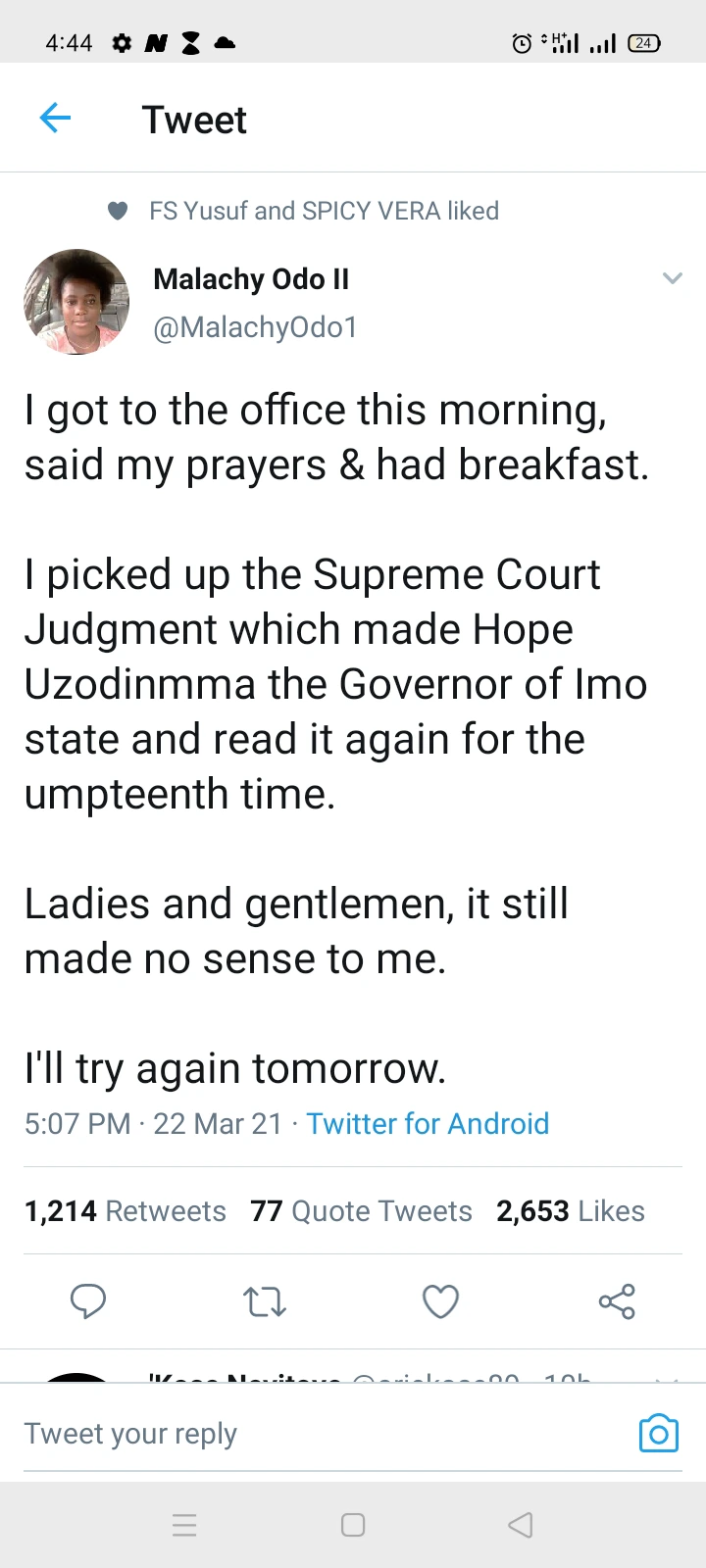 After she divulging to the Twitter users the confusing state she found herself in after reading the Supreme Court Judgement, look at what people suggest she should do.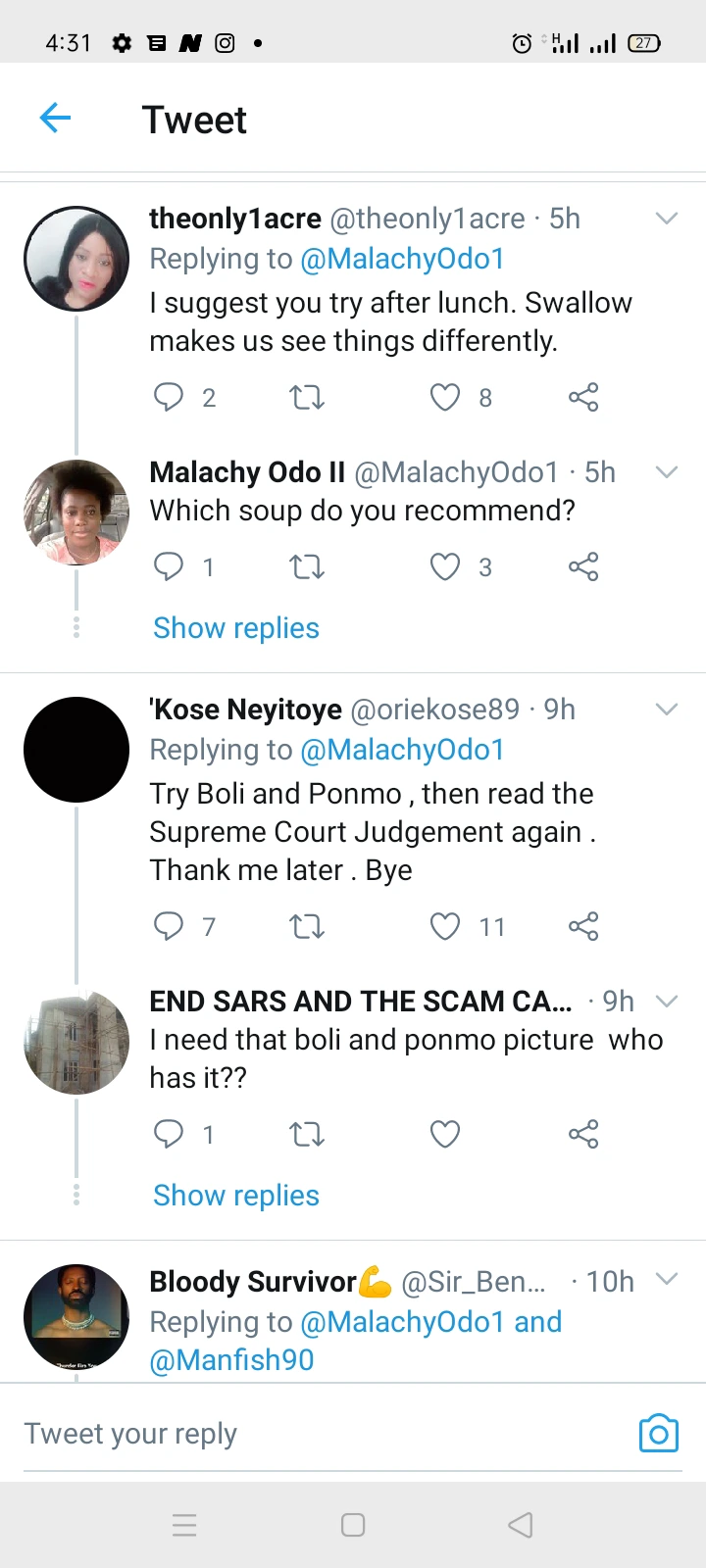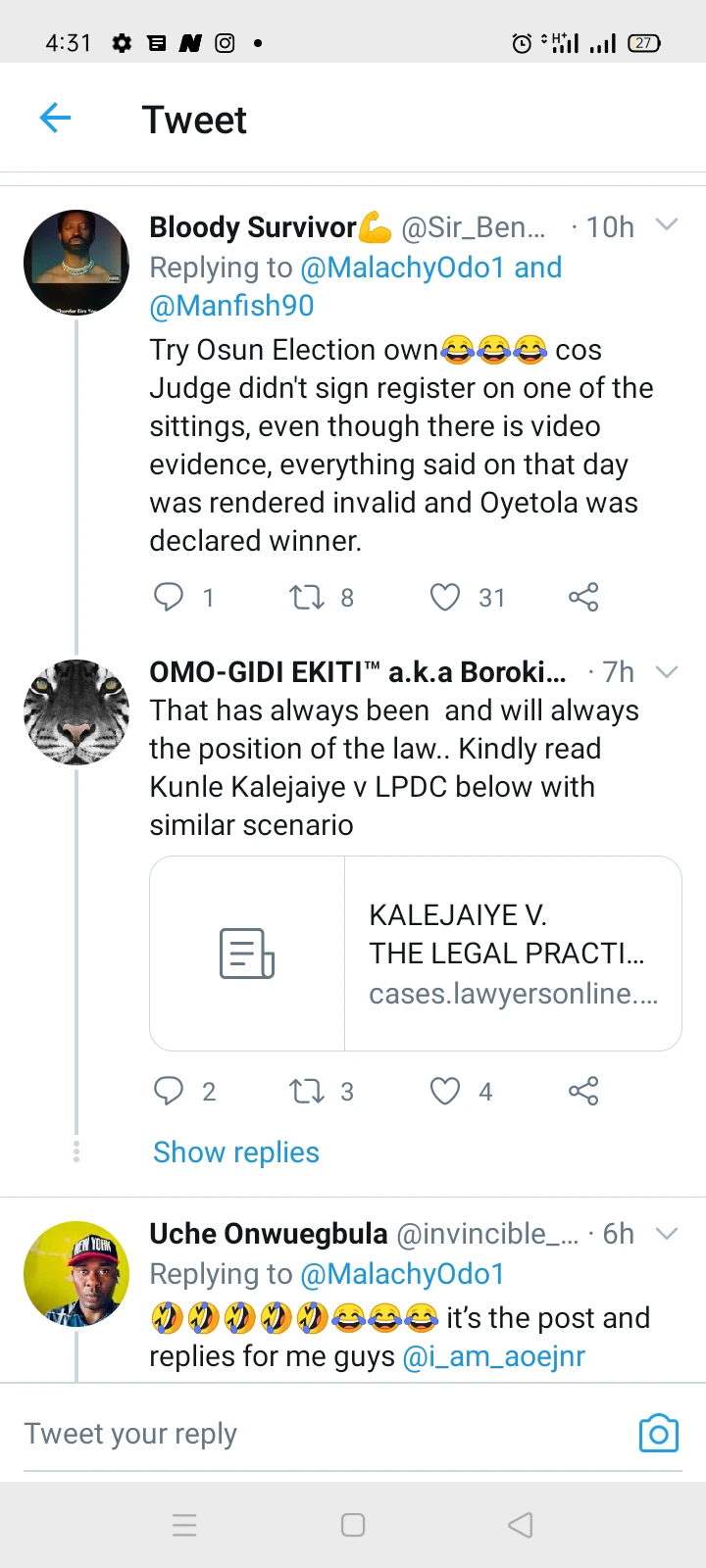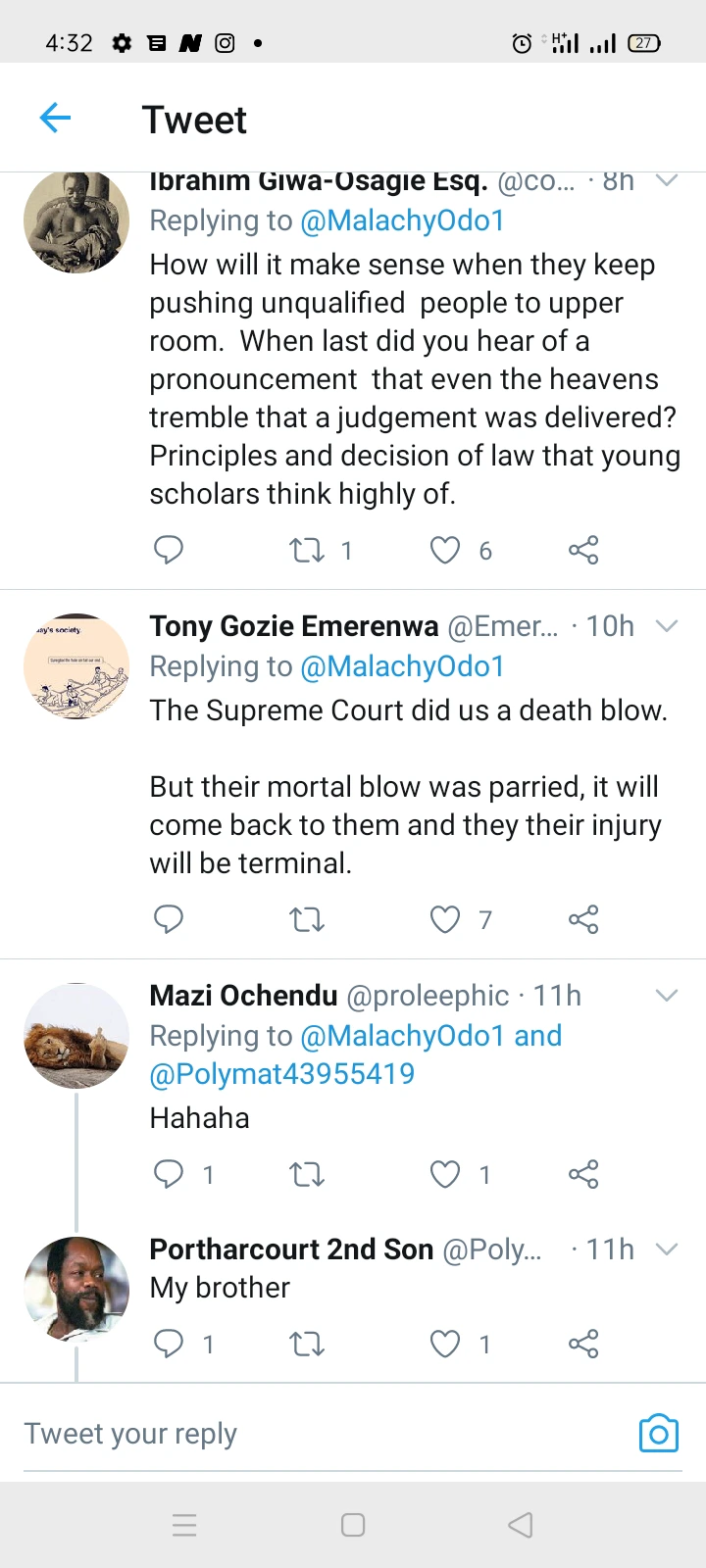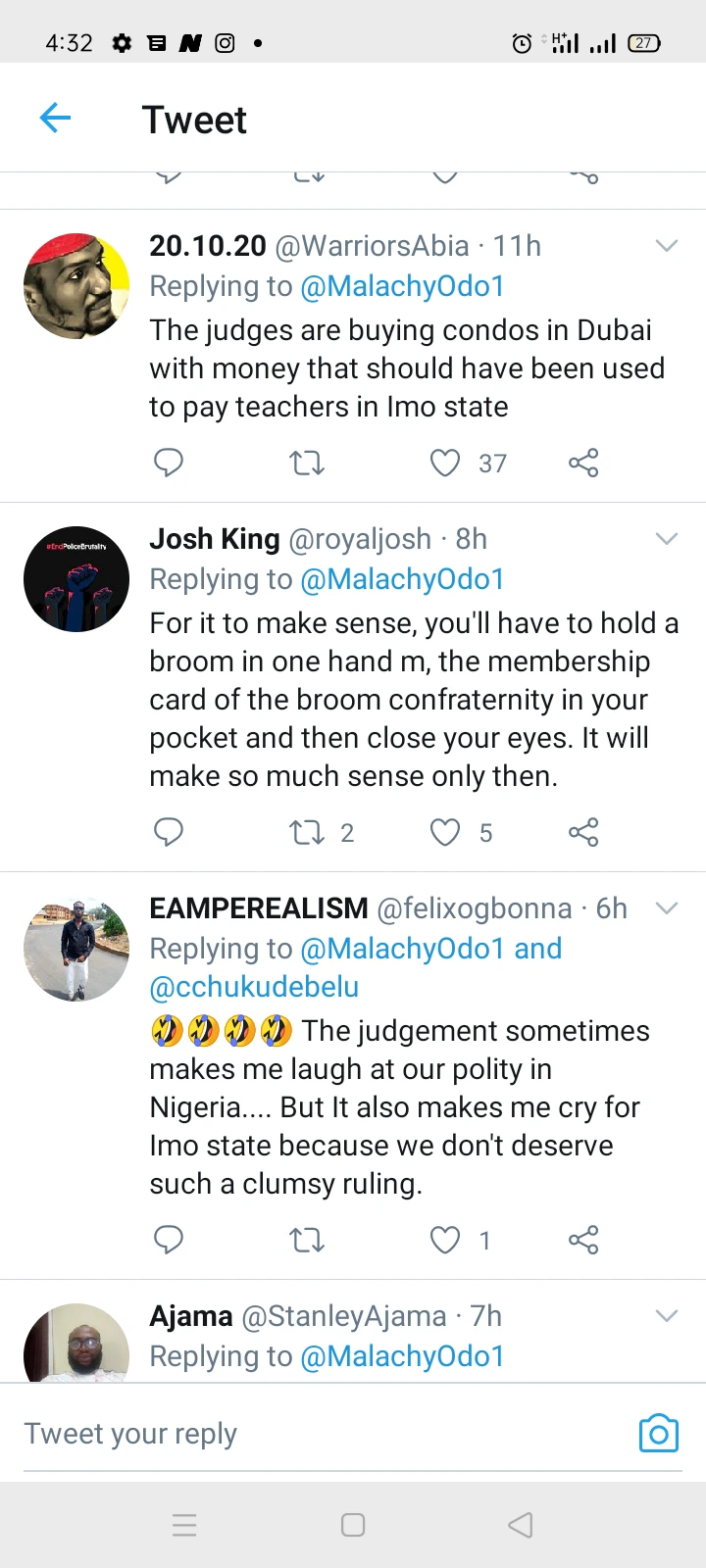 As you can see from the comment section, people are still confused at the verdict given by the Supreme Court for Hope Uzodinma to become the Governor of Imo State. What do you think about these development? Was it a fair judgement for both individuals? Is there anything confusing as the woman implied?