The country Pakistan, reminds one of  a war-torn geographical entity that has bombs dropping almost every other minute. The image of Muslim extremists that would not condone any other religion in their space is also an image that would pop up in your head. However, there is a young pastor in Pakistan that is ready to risk it all to get people to his religion.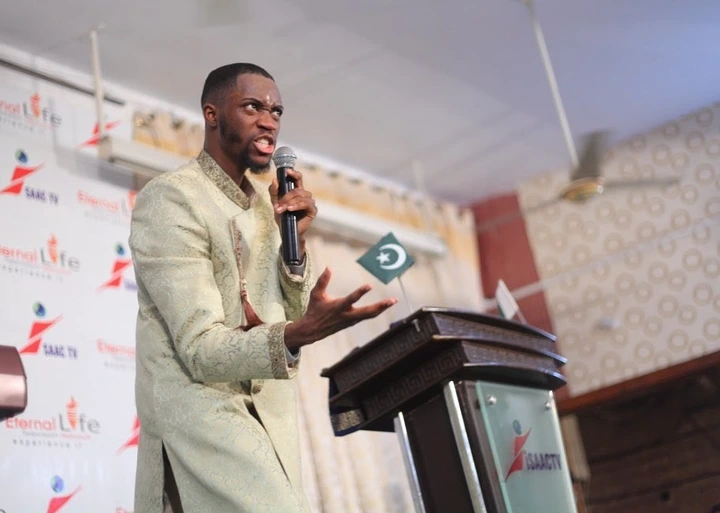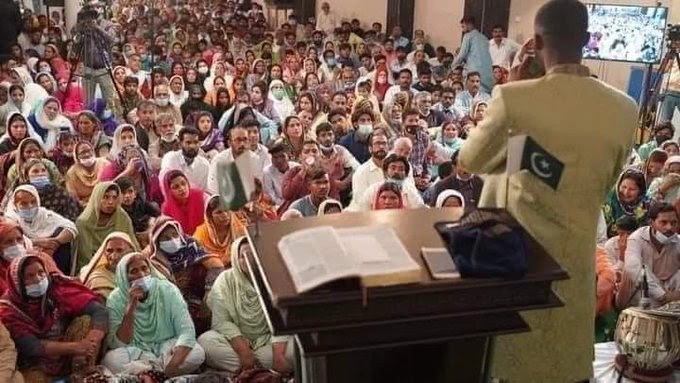 Pastor Alberto Mvila is a European-based pastor that founded the Belgium is Saved Mission. He took his mission to Lahore Pakistan where he is said to have converted over 16,000 people to Christianity.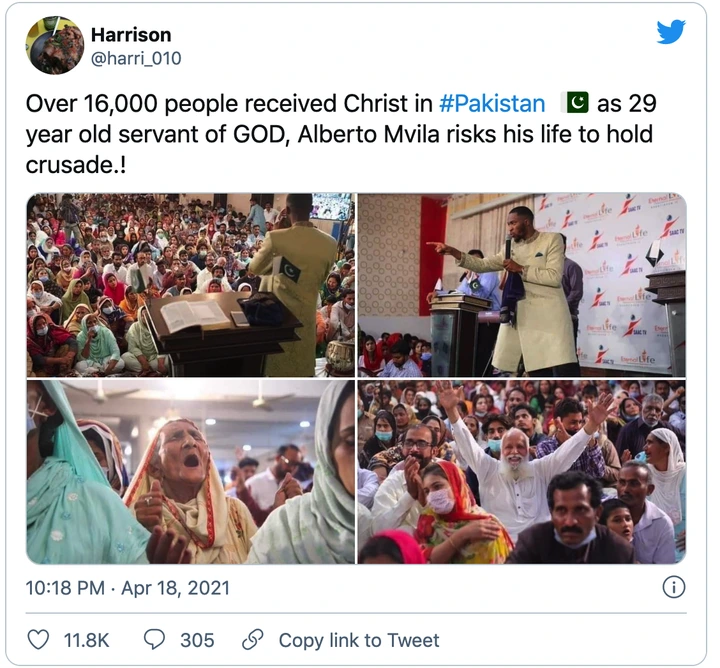 The fact that he is in a country that is dominated by Muslims and a lot of civil unrest, people are beginning to wonder what the drive really is. He has to walk around in Pakistan with security men for his safety as he goes about his mission.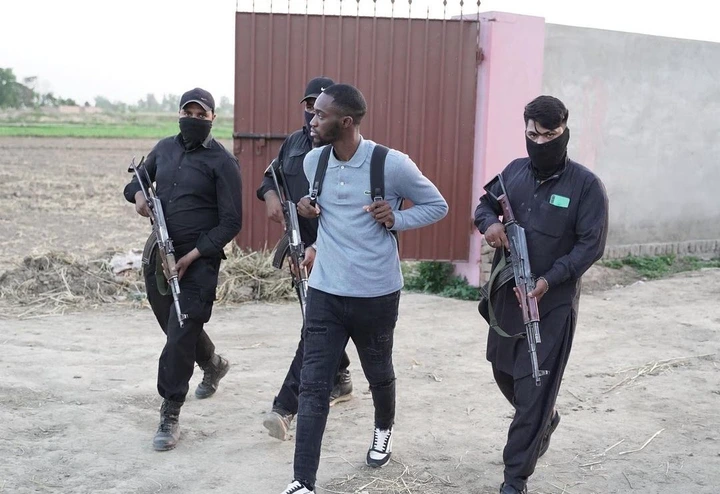 This is a man of God that goes all the way to a war-torn country to win souls for Christ. Do you see Adeboye, Oyedepo, and others going to Maiduguri to win souls to Christ just like Pastor Mvila did in Pakistan?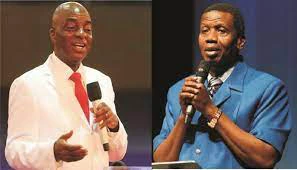 Let us know what you think HERE.
See the latest hot posts in Squad when you Tap Here or you can click any of the pictures below, to go through each group.